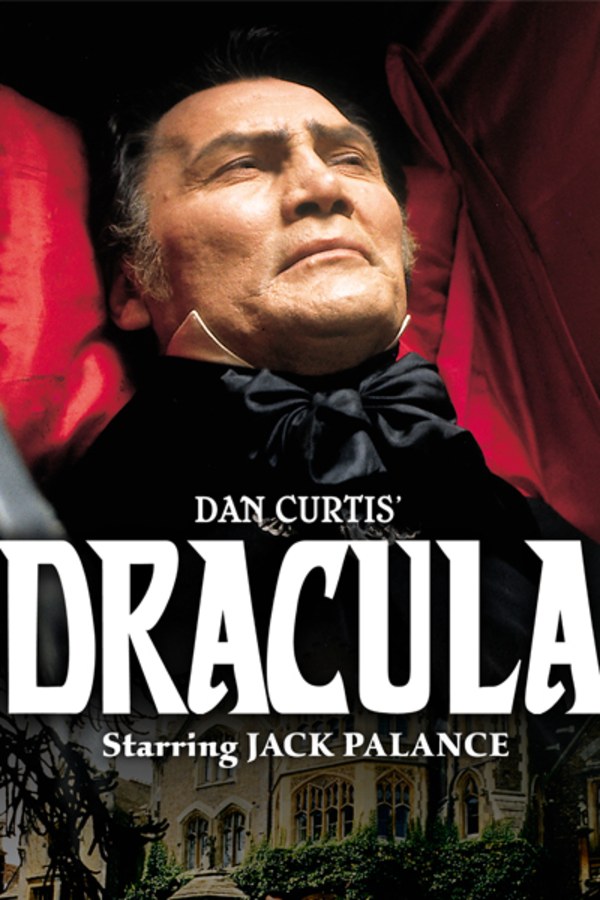 Dan Curtis' Dracula
Directed by Dan Curtis
Jack Palance stars in this terrifying adaptation of Bram Stoker's classic vampire legend written for the screen by sci-fi/horror master Richard Matheson and produced by the legendary Dan Curtis (DARK SHADOWS). Palance is Count Dracula, whose centuries-old existence is threatened after he attacks the lovely Lucy Westenra (Fiona Lewis) and her fiancé calls in famed vampire hunter Dr. Van Helsing (Nigel Davenport) to investigate.
Jack Palance stars as Count Dracula in this newly-restored and terrifying adaptation of Bram Stoker's classic vampire legend.
Cast: Jack Palance, Simon Ward, Nigel Davenport, Pamela Brown, Fiona Lewis
Member Reviews
I love it.. I can see a lot of Dark Shadows in this movie!!!!
A very accurate rendition of the original novel. I couldn't detect any "Nosferatu" influences in this one, which is fine. Fine performances all around from all of the actors, but especially from the actor who played Dracula. I really liked this Dracula performance. The scene with the boat coming into London was the coolest to me.
Palance plays a very interesting Dracula, bridging a few different approaches. He is the erudite and intelligent nobleman shown so well by Bela, the physically-devastating monster played to perfection by Christopher Lee, and the tragic figure Gary Oldman portrayed. Worth it just for his unique all-in-one approach.
Classic version of the story
Very enjoyable and haunting old-school vampire film!