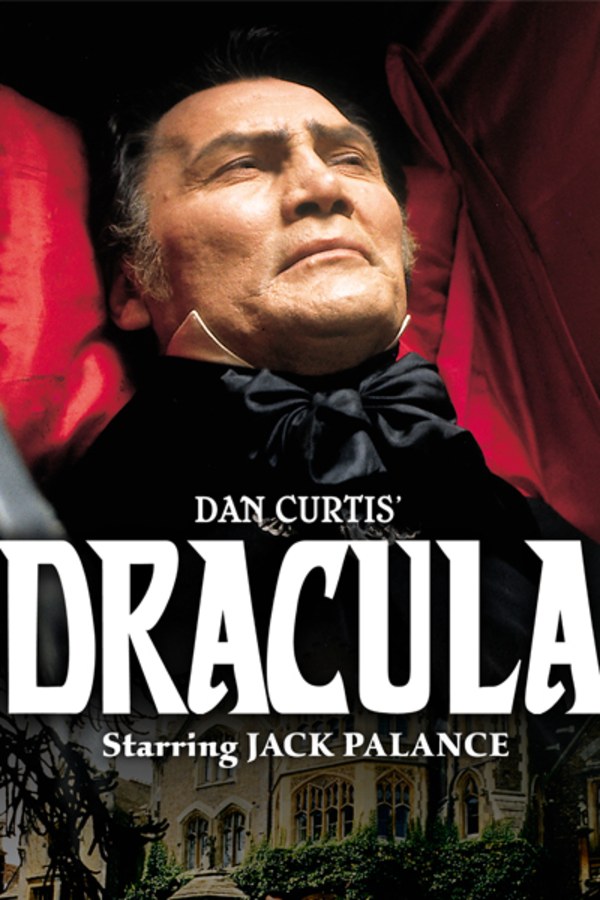 Dan Curtis' Dracula
Directed by Dan Curtis
Jack Palance stars in this terrifying adaptation of Bram Stoker's classic vampire legend written for the screen by sci-fi/horror master Richard Matheson and produced by the legendary Dan Curtis (DARK SHADOWS). Palance is Count Dracula, whose centuries-old existence is threatened after he attacks the lovely Lucy Westenra (Fiona Lewis) and her fiancé calls in famed vampire hunter Dr. Van Helsing (Nigel Davenport) to investigate.
Jack Palance stars as Count Dracula in this newly-restored and terrifying adaptation of Bram Stoker's classic vampire legend.
Cast: Jack Palance, Simon Ward, Nigel Davenport, Pamela Brown, Fiona Lewis
Member Reviews
Classic version of the story
Very enjoyable and haunting old-school vampire film!
The best film adaptation of Dracula.
Great adaptation and performance. Will watch it many more times.
I've wanted to see this version of Dracula for years, mostly to see Jack Palance's performance. He did not disappoint. I had read years ago that Gene Colan, the artist for Marvel's Tomb of Dracula, based the vampire's likeness on Palance. The result is like seeing that comic book character come to life on the screen. Apparently, Palance turned down future opportunities to play Dracula, which is a shame because he created a Dracula that was both imposing and sympathetic. Giving it four skulls because the pacing is a little slow and the supporting cast is a little bland. Still, worth a watch if you love Hammer horror and the source material.