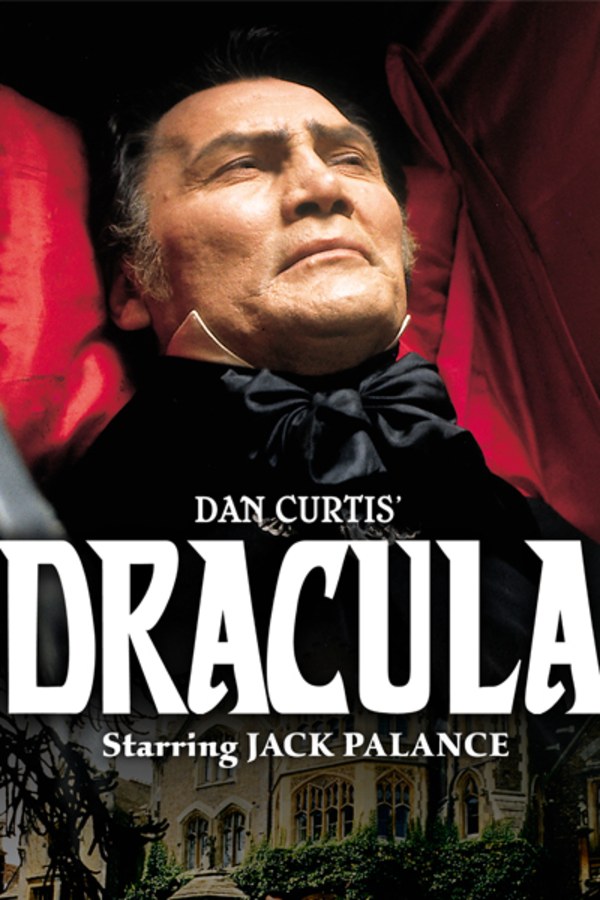 Dan Curtis' Dracula
Directed by Dan Curtis
Jack Palance stars in this terrifying adaptation of Bram Stoker's classic vampire legend written for the screen by sci-fi/horror master Richard Matheson and produced by the legendary Dan Curtis (DARK SHADOWS). Palance is Count Dracula, whose centuries-old existence is threatened after he attacks the lovely Lucy Westenra (Fiona Lewis) and her fiancé calls in famed vampire hunter Dr. Van Helsing (Nigel Davenport) to investigate.
Jack Palance stars as Count Dracula in this newly-restored and terrifying adaptation of Bram Stoker's classic vampire legend.
Cast: Jack Palance, Simon Ward, Nigel Davenport, Pamela Brown, Fiona Lewis
Member Reviews
nice classic interpretation featuring a keen performance by Jack Palance in the title role. this is one of only a couple of Dracula films that tie the lead character in with the real life Vlad Țepeș.
I love anything that Dan Curtis did. This did not disappoint. Well worth the watch
Though it's a bit rough on the pacing, there's some quality cheesiness in this adaptation—particularly Jack Palance's performance. The ending is a bit...limp. It's a good watch if you feel like getting the giggles.
Faithful if plodding adaptation of Bram Stoker's classic by Dan "Dark Shadows" Curtis. Although boasting a script by Richard Matheson of "The Twilight Zone" fame, the film itself is rather "bloodless" and just seems to stroll until the conclusion.
I love it.. I can see a lot of Dark Shadows in this movie!!!!