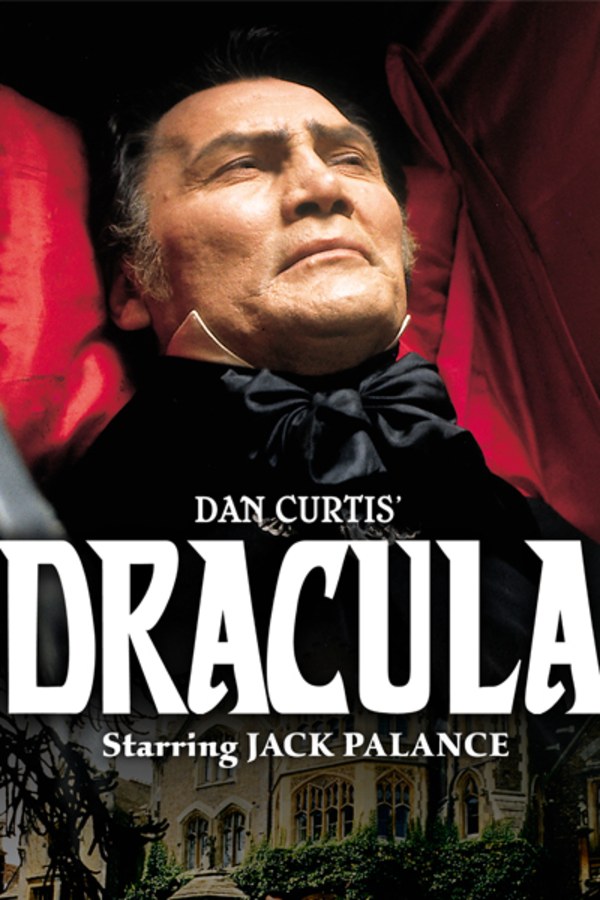 Dan Curtis' Dracula
Directed by Dan Curtis
Jack Palance stars in this terrifying adaptation of Bram Stoker's classic vampire legend written for the screen by sci-fi/horror master Richard Matheson and produced by the legendary Dan Curtis (DARK SHADOWS). Palance is Count Dracula, whose centuries-old existence is threatened after he attacks the lovely Lucy Westenra (Fiona Lewis) and her fiancé calls in famed vampire hunter Dr. Van Helsing (Nigel Davenport) to investigate.
Jack Palance stars as Count Dracula in this newly-restored and terrifying adaptation of Bram Stoker's classic vampire legend.
Cast: Jack Palance, Simon Ward, Nigel Davenport, Pamela Brown, Fiona Lewis
Member Reviews
My first full memory is of sneaking into the living room when I was about 3 years old, turning on the TV and watching this movie! I wanted to rate it five skulls for nostalgia, but I refrained. Still, it's a Dan Curtis production, wrotten by Richard Mattheson amd starring Jack Palance as the moody Count...what more can you ask?
One of the best Dracula films you've never seen! It looks and sounds like the Dan Curtis production it is, and that's a very good thing. Palance completely throws himself into the role, to great effect. Highly recommended.
Jack Palance makes the movie ...
1970s TV movie with Palance directed by Curtis... what's not to like?
'70s horror courtesy of Dan Curtis is always a good call. Jack Palance is priceless !