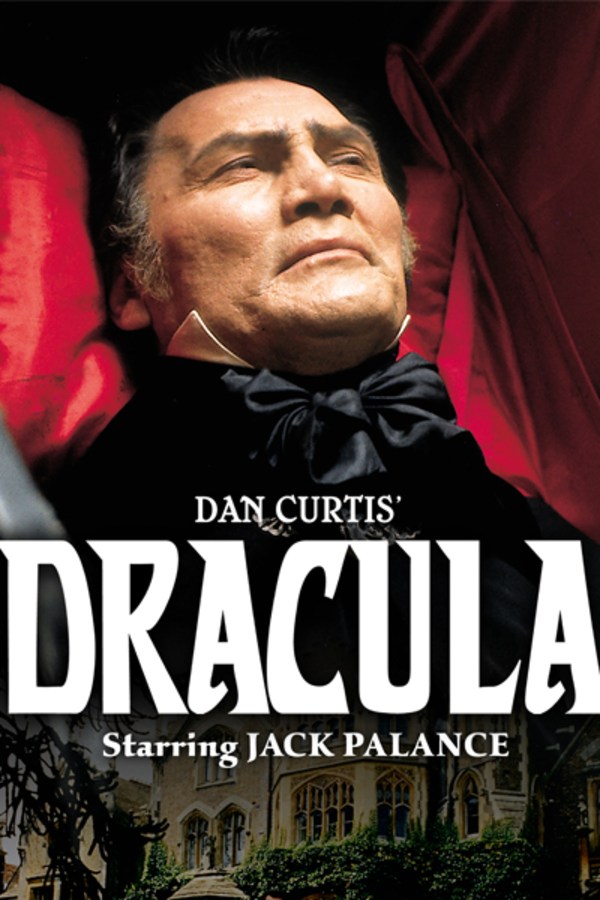 Dan Curtis' Dracula
Directed by Dan Curtis
Jack Palance stars in this terrifying adaptation of Bram Stoker's classic vampire legend written for the screen by sci-fi/horror master Richard Matheson and produced by the legendary Dan Curtis (DARK SHADOWS). Palance is Count Dracula, whose centuries-old existence is threatened after he attacks the lovely Lucy Westenra (Fiona Lewis) and her fiancé calls in famed vampire hunter Dr. Van Helsing (Nigel Davenport) to investigate.
Jack Palance stars as Count Dracula in this newly-restored and terrifying adaptation of Bram Stoker's classic vampire legend.
Cast: Jack Palance, Simon Ward, Nigel Davenport, Pamela Brown, Fiona Lewis
Member Reviews
Special thanks to Shudder for streaming this sorta long-forgotten horror classic. This never occured to me that this TV Movie adaptation was the autuerish work of Dan Curtis best known for Dark Shadows, because it would explain Palance's Dracula portrayed as a tortured spirit, for it seems to me that his Dracula felt like Baranabas Collins and Fiona Lewis' Lucy Westerna felt like Maggie Evans/Jossete Collins as far as the plot is concerned to those who are familiar with the plotlines in the Dark Shadows lore. I do agree with the pacing to be slow, but it fits the atmosphere so well. Nigel Davenport played a straight-up Van Helsing in a gentleman Victorian fashion, I've found him good natured and sympathetic in his role. Most importantly, I've found Palance's Dracula to be quite eerie, feirce, and emotionally sympathetic at the same time. I'm quite pleased with the remastering of this movie. 5 stars way up.
A Classic .........................
Haha, woof! It's you have nostalgic longing from having watched this as a kid, then enjoy. Otherwise, I can't think of any reason why you would watch this. The acting is flat, the story predictable, the most boring Van Helsing I have ever seen. Actually, none of the characters are the least bit interesting, except perhaps Palance as Dracula, as they try to let him emote a little bit. He's so sad he lost his lost love that he acts like a 5 year old and starts breaking things after they stake her. Haha, crap. No gore except when you stake a vampire (always off camera) their mouths fill up with blood. The most anticlimactic ending I have ever seen in a vampire film; they roll some text at the end to try to explain why you should be interested in this crap. Most interesting part maybe that I still don't understand why Mina licking some blood off of Palance's straggly chest hairs means she has to be his slave. Wait, what?
nice classic interpretation featuring a keen performance by Jack Palance in the title role. this is one of only a couple of Dracula films that tie the lead character in with the real life Vlad Țepeș.