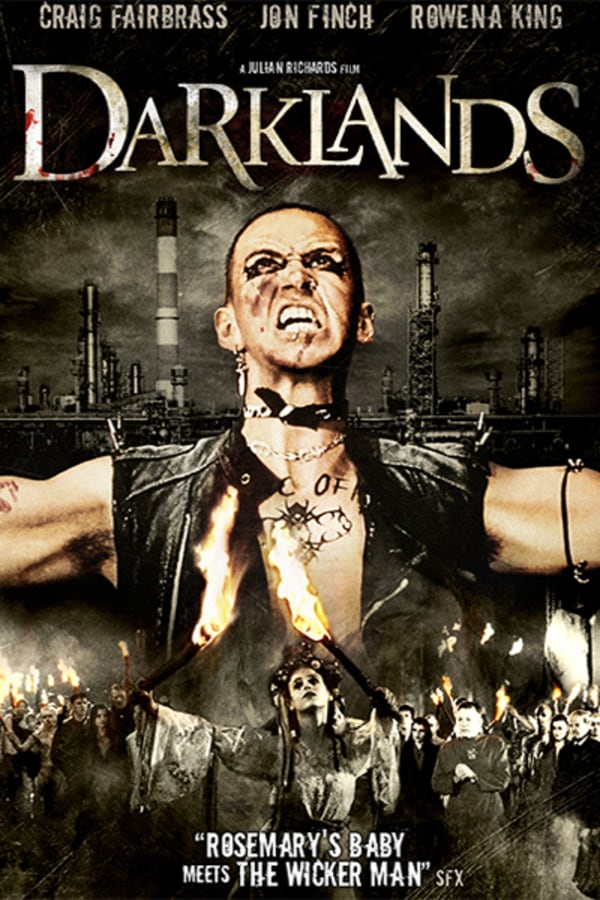 Darklands
Directed by Julian Richards
A journalist investigates an evil cult who may have murdered a female colleague. After Rachel dies mysteriously while investigating her brother's death, Frazier Truick (Craig Fairbrass) decides it's time to get to the bottom of what the cult is all about. But he's not prepared for pagan rituals, Satan worship, and human sacrifice. Racing against time, Frazier must solve the crime before he winds up its next victim. Combining elements of classics like THE WICKER MAN with social realism, director Julian Richards paved the way for the UK horror revival of the 2000's.
A journalist investigates an evil cult who may have murdered a female colleague.
Cast: Craig Fairbrass, Rowena King, Roger Nott
Member Reviews
A decent B Horror Movie. To compare it, however, to either THE WICKER MAN or ROSEMARY'S BABY is over-reaching to the extreme. As a student of the Occult, and a Witch High Priestess, the Pagan Rites were picturesque, perhaps, but totally unrealistic.
This movie was bad. The lead guy was dumb, the sex scenes were laughably awful, the druid cult looked and behaved like Anarchy 99 rejects....what a waste. Why is it so difficult to make modern pagan folk horror? The Welsh really made themselves look bad with this one.
If this film would've had black leather gloves, beautiful women getting killed, and some J&B bottles sitting around it would've made a great giallo. As it stands, it's a slowly paced tale about a reporter who begins to dig into some unusual happenings in his hometown. Far more attention is paid to the investigative process than the occult/suspense angle. More could've been done with the Welsh/Celtic connection (and maybe it didn't need to since it's a UK film and such things may be commonly understood--but on this side of the pond it just comes across as an unexplored story prop). Comparisons with THE WICKER MAN are marginal (the pagan angle being the most prominent) and the film never generates any real sense of suspense or dread. If you watch it, don't expect a lot of gore and scares.