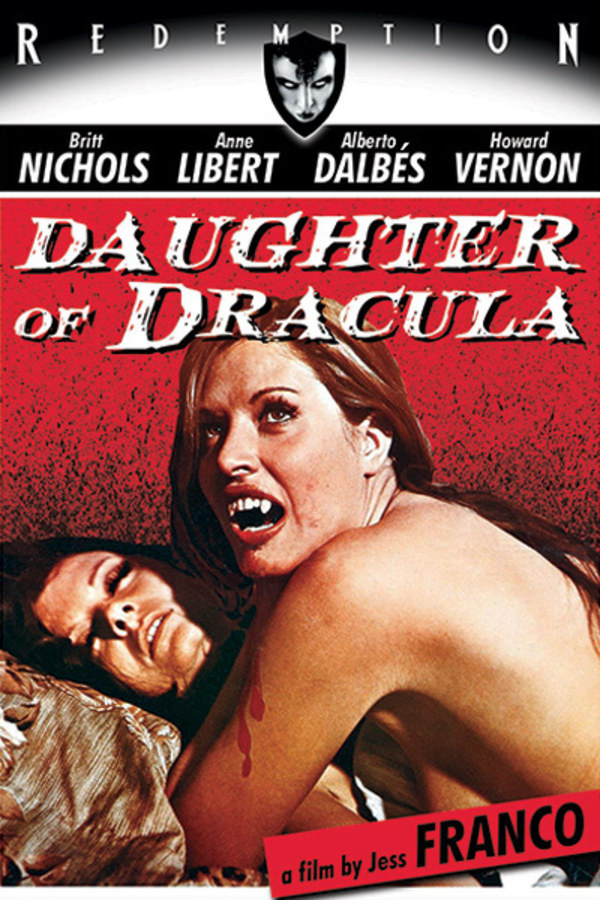 Daughter of Dracula
Directed by Jess Franco
When the nude body of a murdered woman washes onto the beach, a police inspector and a reporter focus their attention on the castle of Count Max Karlstein and his niece, a beautiful woman who appears to be wrestling with an ancestral curse. In the early 1970s, cult filmmaker Jess Franco—inspired by the Hammer horror films being made in the UK—revisited the iconic monsters of yesteryear, placing them in the castles and crypts of the Spanish countryside, and bracketing the thrills with scenes of frank eroticism. DAUGHTER OF DRACULA was inspired by Sheridan LeFanu's "Carmilla", but as one might expect, Franco's version was unlike any treatment the story had yet received.
When a murder victim washes onto the beach, a police inspector focuses on a beautiful woman with an ancestral curse.
Cast: Carmen Yazalde, Anne Libert, Alberto Dalbés
Member Reviews
Fairly typical euro-sleaze with maybe even less of a plot than usual. There's a bit about vampires that really goes nowhere. Mostly it just the talky bits to get us to the various softcore scenes that make up the bulk of the movie.
Old style vampire pic in sub titles. It would have been more interesting in B/W but makes for a good watch while you are busy doing something else. Great looking women makes it a keeper.
Erotic horror loosely based on Carmilla. Nicely paced and beautiful scenery. Movie did not feel like it was dragging on. A recommend if new to Erotic horror.
All it had was the nudity screens were so uncalled for and I felt I was watching porn not vampire movie.
Fun, beautifully shot, and well acted.