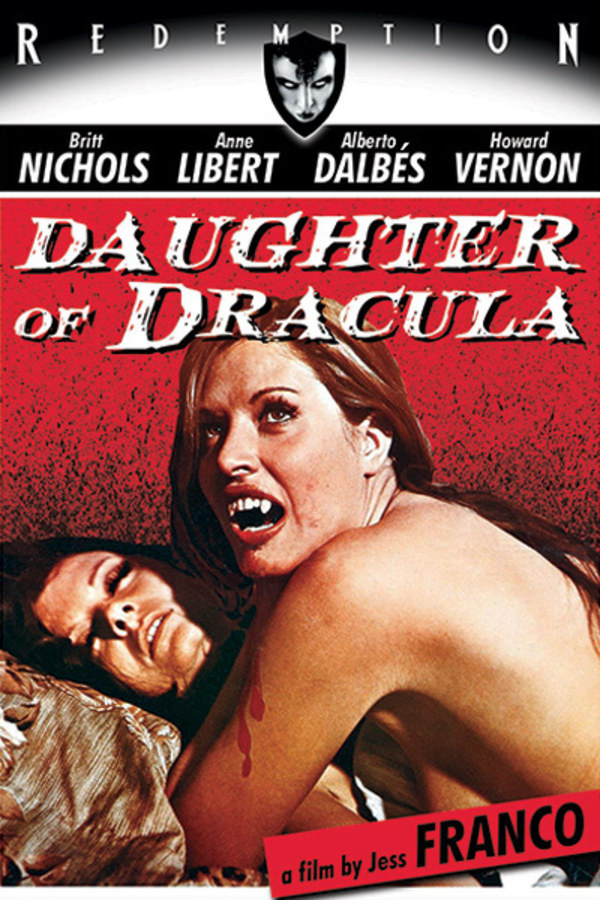 Daughter of Dracula
Directed by Jess Franco
When the nude body of a murdered woman washes onto the beach, a police inspector and a reporter focus their attention on the castle of Count Max Karlstein and his niece, a beautiful woman who appears to be wrestling with an ancestral curse. In the early 1970s, cult filmmaker Jess Franco—inspired by the Hammer horror films being made in the UK—revisited the iconic monsters of yesteryear, placing them in the castles and crypts of the Spanish countryside, and bracketing the thrills with scenes of frank eroticism. DAUGHTER OF DRACULA was inspired by Sheridan LeFanu's "Carmilla", but as one might expect, Franco's version was unlike any treatment the story had yet received.
When a murder victim washes onto the beach, a police inspector focuses on a beautiful woman with an ancestral curse.
Cast: Carmen Yazalde, Anne Libert, Alberto Dalbés
Member Reviews
Erotic horror loosely based on Carmilla. Nicely paced and beautiful scenery. Movie did not feel like it was dragging on. A recommend if new to Erotic horror.
All it had was the nudity screens were so uncalled for and I felt I was watching porn not vampire movie.
Fun, beautifully shot, and well acted.
Horrendous film in typical Jess Franco fashion-zero blood, lame R-rated softcore scenes which are comatose, no plot, perhaps the lamest vampire in film history which never leaves its coffin which is a 75yr old man wearing no makeup, long exterior shots to fill minutes & burn film. Franco's trademark porn approach shooting films in three interiors & one exterior castle over & over, nap inducing dialogue with French dubbing over English dubbing over Spanish dubbing is a hideous assault on the ears. The usual microscopic budget leading to empty interior sets, zero special effects, three ketchup packets as the body count and a script that is literally being written as shot. Avoid this like AIDS, only thing lower than quality is the budget. Another mind blowing talent exempt 2 hour waste from easily the worst 'genre' director in history. Will have you begging for the 2 hours back-zero redeeming quality. The absolute pits of amateur film from a non-amateur.
Has very little to offer other than titillating nude scenes. We need Joe Bob Briggs to tackle this one so we can get an accurate breast count.