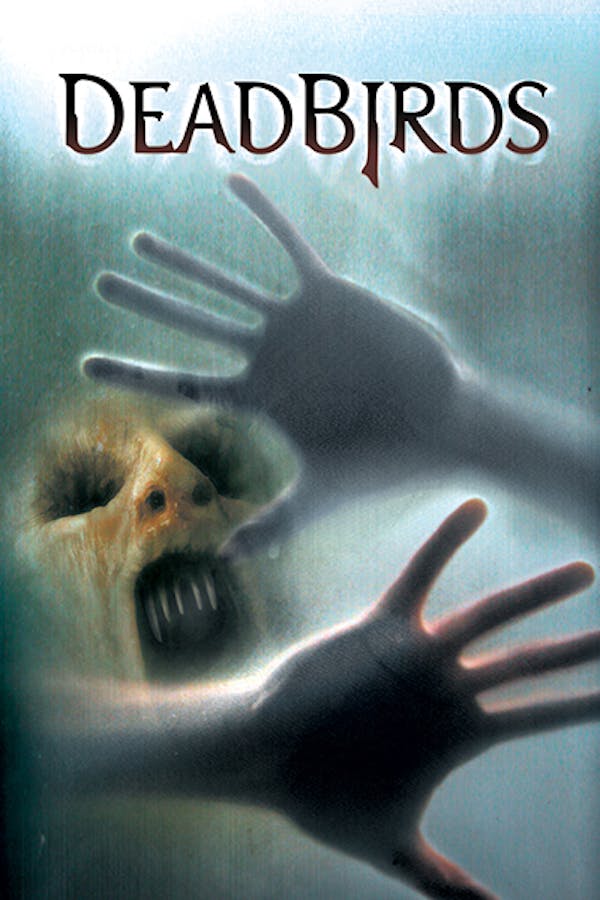 Dead Birds
Directed by Alex Turner
In this stellar entry in the small-but-fascinating Civil War horror subgenre, a group of Confederate soldiers who deserted the army after robbing a bank hide out in an abandoned house, but soon find it's anything but safe. As the night wears on, each group member has visions of the atrocities that occurred in the house, which created some scary Southern spirits. Featuring strong performances by Michael Shannon (BUG), Patrick Fugit ("Outcast") and Henry Thomas (E.T.), and a script by Simon Barrett (BLAIR WITCH), DEAD BIRDS is an underrated chiller ripe for rediscovery.
A group of Confederate soldiers who deserted the army hide out in a haunted mansion.
Cast: Nicki Lynn Aycox, Henry Thomas, Isaiah Washington, Patrick Fugit, Michael Shannon
Member Reviews
Entertaining, good effects except where marred by poor CGI, which should be touched up if they can, at some point. Besides that, solid Western Supernatural Civil War Exploitation, don't ask too much of it. There's a lot there, and it seems, potential for a sequel.
While it's somewhat hampered by questionable CGI, the plot is engaging and the atmosphere keeps the film tense. I also thought the small cast did a great job. Solid little movie, even if some of the CGI deflates what were intended to be big scares (there are a few cool practicals, too, though.)
It's hard to care about a bunch of murdering, child shooting choochies. The CGI was fucking awful, and the curator was clearly on acid or going through a life cru
I don't how I went this long with never having heard of "Dead Birds" (2004), but I'm glad I discovered it on Shudder. The American Western subgenre is underrated, man. It's best I don't say too much about this movie, but with a strong cast like that, I highly recommend this slow burn. My only gripe would be some of the effects. This movie needs a proper remake to update them, but they also need to bring back the exact same cast. Performances would be nuts and a larger budget can make it even better. Still, this is an awesome little gem on Shudder (and that poster does it no justice).