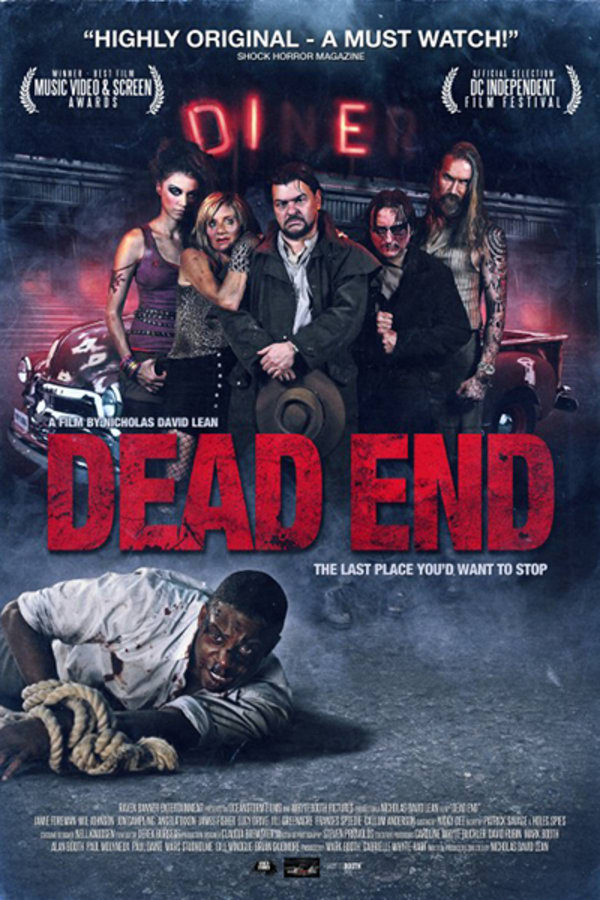 Dead End
Directed by Nicholas David Lean
Carl Foster takes off on a well-deserved weekend break with his family knowing only too well that focus on work has impacted his relationship with his wife, young son, and teenage step-daughter. But after a short but restful break in the journey Carl awakens to find himself tied and bound in an old roadside diner, his family trussed and gagged next to him, and a disparate group of dirty, dishevelled, vagrant-like undesirables keeping them captive. Only time will reveal who they are and what they want, but things are not everything they might seem.
Carl Foster takes a weekend break with his family only to find himself held captive in a roadside diner by a group of vagrant-like undesirables.
Cast: Jamie Foreman, Wil Johnson, Jon Campling, Angela Dixon, James Fisher
Member Reviews
Huh. I mean, cool... but what was the point?
Um..well it was entertaining, so there's that. The first chunk is a little boring as they are setting up the story, then there's a sorta fun bit in the middle that turns into a WTF ending.
Holy good god that's time we have all lost. Stay away you have been warned.