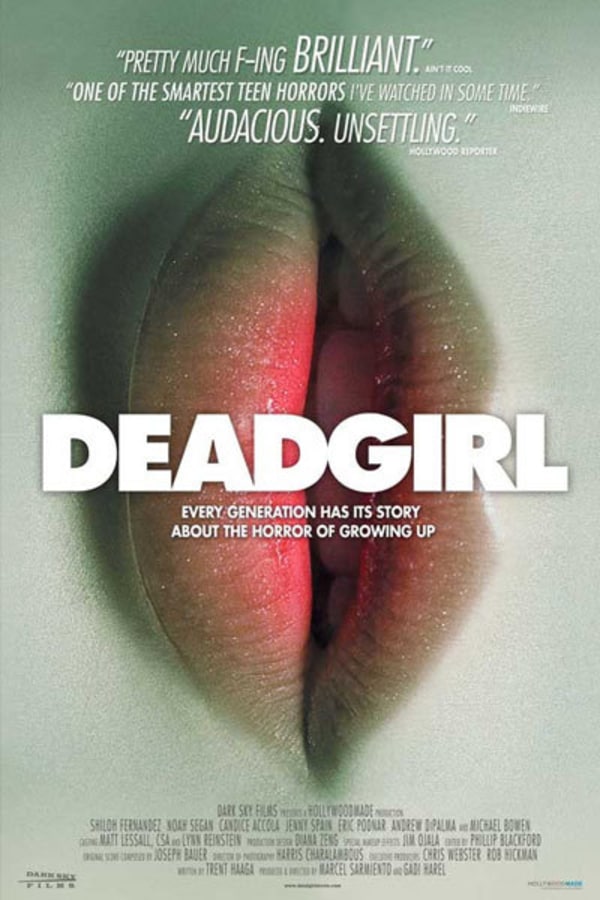 Dead Girl
Directed by Marcel Sarmiento, Gadi Harel
When two teens find a chained-up dead girl, they make decisions they'll soon regret in this subversive scare film from director Marcel Sarmiento (V/H/S VIRAL) that turns the conventions of horror and coming-of-age movies - not to mention bad boy behavior and rape culture - on their heads. Since the dead girl's chained up, Rickie and JT assume she can't do anything to them if they and their friends want to take advantage of her beautiful body. But by the time they find out how wrong they are, it may already be too late. Daringly original and deeply disturbing. Contains strong language, sexual scenes, violence and gore.
When two teens find a chained-up dead girl, they do things they'll soon regret.
Cast: Shiloh Fernandez, Noah Segan, Candice Accola, Jenny Spain
Member Reviews
vey good. very twisted. and probably could have been a bit shorter.
OK this is a stupid movie. I was expecting something more at the end. Maybe I am just desensitized but this movie sucked
Really twisted but cool as hell
Keeps you interested until the end!
Well that all snowballed out of control lol Excellent movie And I freaking loved it and thought the ending was well I want to say messed up twisted irony...Easily worth a watch!