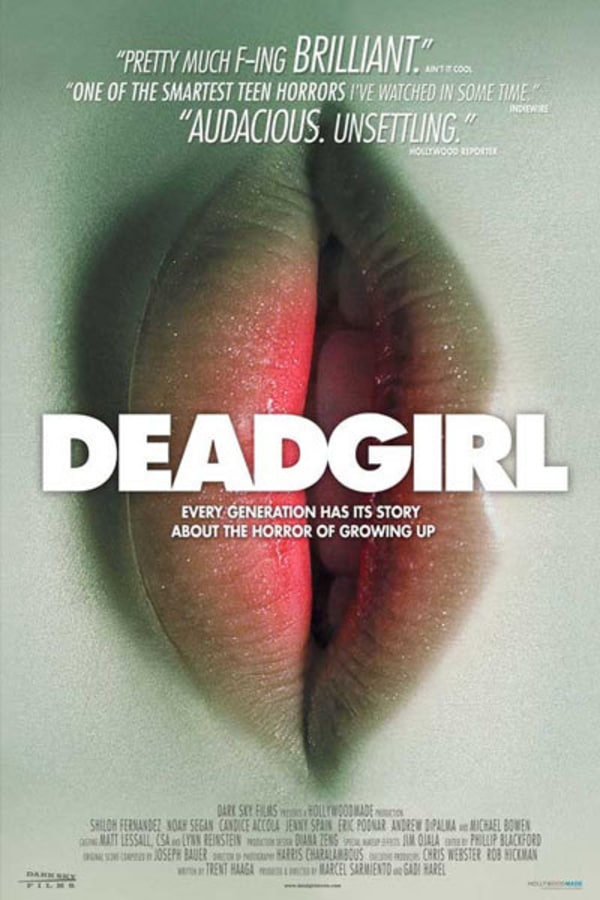 Dead Girl
Directed by Marcel Sarmiento, Gadi Harel
When two teens find a chained-up dead girl, they make decisions they'll soon regret in this subversive scare film from director Marcel Sarmiento (V/H/S VIRAL) that turns the conventions of horror and coming-of-age movies - not to mention bad boy behavior and rape culture - on their heads. Since the dead girl's chained up, Rickie and JT assume she can't do anything to them if they and their friends want to take advantage of her beautiful body. But by the time they find out how wrong they are, it may already be too late. Daringly original and deeply disturbing. Contains strong language, sexual scenes, violence and gore.
When two teens find a chained-up dead girl, they do things they'll soon regret.
Cast: Shiloh Fernandez, Noah Segan, Candice Accola, Jenny Spain
Member Reviews
I dug this movie. I can't say much more than that without giving the movie away.
Watch this movie years back. It's definitely a weird one but in the best way possible. I wonder what most people do if put in the same situation.
I loved this movie, but it is difficult to categorize. This is internal horror, not a Zombie movie. If you expect the latter, you will be disappointment.
I was hoping for some sort of back story, however hokey, but no. I was hoping someone would burn that whole building down, perverts and all, but no. I need two showers.