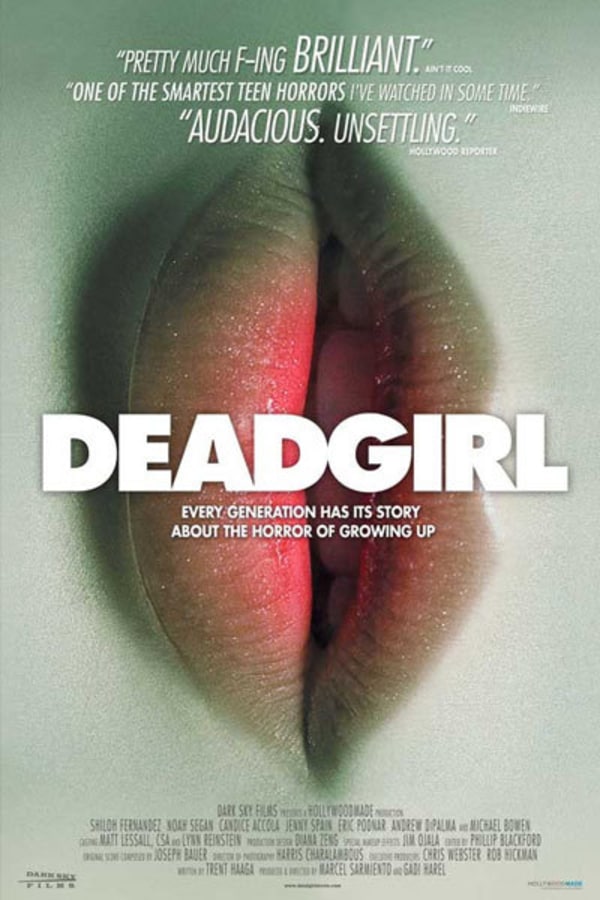 Dead Girl
Directed by Marcel Sarmiento, Gadi Harel
When two teens find a chained-up dead girl, they make decisions they'll soon regret in this subversive scare film from director Marcel Sarmiento (V/H/S VIRAL) that turns the conventions of horror and coming-of-age movies - not to mention bad boy behavior and rape culture - on their heads. Since the dead girl's chained up, Rickie and JT assume she can't do anything to them if they and their friends want to take advantage of her beautiful body. But by the time they find out how wrong they are, it may already be too late. Daringly original and deeply disturbing. Contains strong language, sexual scenes, violence and gore.
When two teens find a chained-up dead girl, they do things they'll soon regret.
Cast: Shiloh Fernandez, Noah Segan, Candice Accola, Jenny Spain
Member Reviews
lolol It keep me interested enough to watch the whole thing thru.
Not what I was expecting. Pretty good. Needs more gore. JT's character development was A-plus. Overall it had gotten exceptionally interesting as more time progressed. Don't judge this based on a youtube trailer. Give it a chance.
Great exploration into the darkness of coming of age and friendships with a creepy undertone.
It is dark and bleak. However, not nearly as bad as some people think in my opinion. It plays off two different concepts. It combines rape culture to the extreme and the fact that people will follow the things others are doing even when individually they would likely not do these atrocities. Just like if you are in a group and once person with no conscious starts beating up homeless people and encourages others to do it as well it will seem less wrong for you to participate since there is peer pressure and acceptance as well as things loose their horror when others are doing it first. Sort of like Nazi Germany. I think this speaks more about that then the idea that all young men would do things like this with little convincing. Just humanity in general is not humane