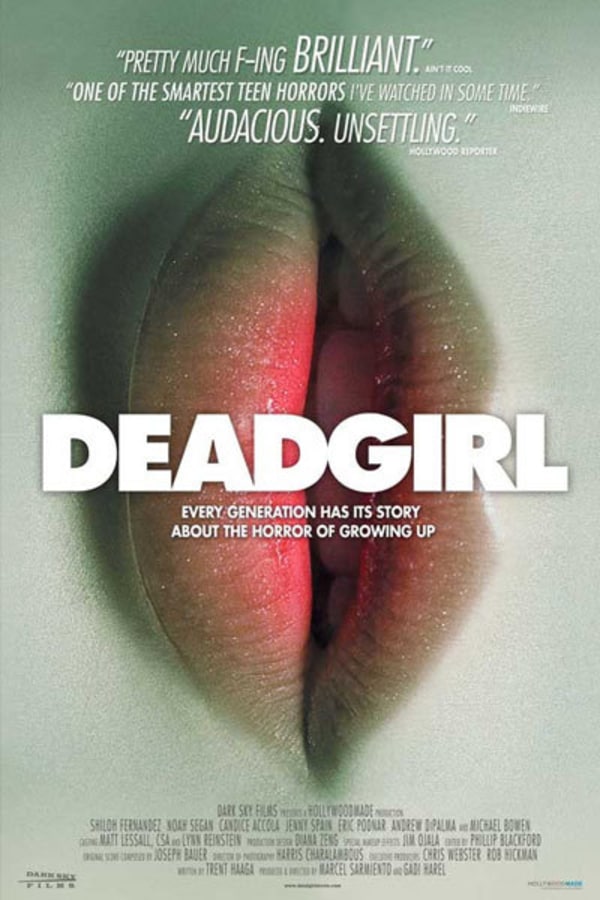 Dead Girl
Directed by Marcel Sarmiento, Gadi Harel
When two teens find a chained-up dead girl, they make decisions they'll soon regret in this subversive scare film from director Marcel Sarmiento (V/H/S VIRAL) that turns the conventions of horror and coming-of-age movies - not to mention bad boy behavior and rape culture - on their heads. Since the dead girl's chained up, Rickie and JT assume she can't do anything to them if they and their friends want to take advantage of her beautiful body. But by the time they find out how wrong they are, it may already be too late. Daringly original and deeply disturbing. Contains strong language, sexual scenes, violence and gore.
When two teens find a chained-up dead girl, they do things they'll soon regret.
Cast: Shiloh Fernandez, Noah Segan, Candice Accola, Jenny Spain
Member Reviews
Really good! Speaks a lot on what humans do when we find that someone or something is "beneath us". Sometimes human beings are the real monsters.
I know the film was going for allegory on how shit men (especially teenage boys) are in the attitudes towards women. And I can see it working on that level. But I did want to know more about who or what the "deadgirl" was and how she came to be there.
This is a film about misogyny, but not a misogynistic film. It's about toxic masculinity and male entitlement taken to the extreme. I can't say I enjoy this film, but it unsettled and stuck with me for days the first time I saw it. That said, I don't blame anyone for hating this film, it's not for everyone. Sexual abuse survivors should be cautious in watching this one.