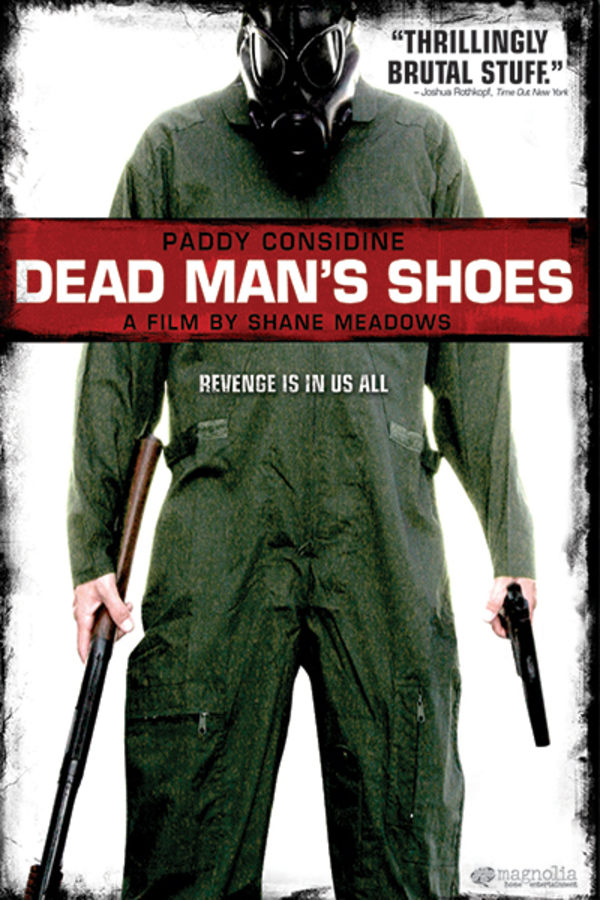 Dead Man's Shoes
Directed by Shane Meadows
After Richard's time in the army is over, the soldier returns to his hometown to get even with the thugs who brutalized his brother years ago. When the gang members learn Richard's back, they try to eliminate him. But Richard is always a step ahead, making his moves carefully until each crook has paid for their crime. Director Shane Meadows (THIS IS ENGLAND) was always a keen observer of rough and tough male characters, and in the great Paddy Considine, he found the ideal lead to play such a vicious and capable killer. An absolute must-see for revenge-flick fans.
A soldier returns to his home to get even with the thugs who brutalized his brother years ago.
Cast: Paddy Considine, Gary Stretch, Toby Kebbell
Member Reviews
Good movie. maybe a 3.5. I was a bit annoyed that the twist was given away by the description. I liked how the relationship with the brothers was built through home movies, which was a device I'm not sure I've seen used in this framework. worth a watch.
It was a good movie. didn't deserve a 3 star, but 4 also seems a little high. maybe 3
This movie had me interested by story alone. In the end I felt all emotions the main character felt. I'm glad I watch the movie!
I seen this movie a long time ago and I must say it hit home for me the acting is great and the plot may seem a bit out of place at some points but that is the point of the film its really well made movie I love this movie
well-written. not anhorror movie or frightening film by a longnshot, but great revenge....great acting.