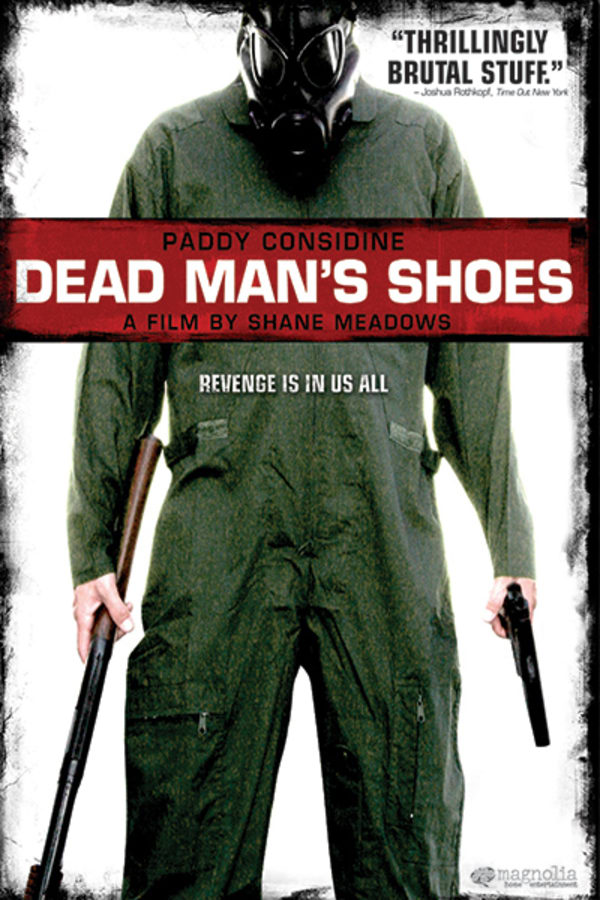 Dead Man's Shoes
Directed by Shane Meadows
After Richard's time in the army is over, the soldier returns to his hometown to get even with the thugs who brutalized his brother years ago. When the gang members learn Richard's back, they try to eliminate him. But Richard is always a step ahead, making his moves carefully until each crook has paid for their crime. Director Shane Meadows (THIS IS ENGLAND) was always a keen observer of rough and tough male characters, and in the great Paddy Considine, he found the ideal lead to play such a vicious and capable killer. An absolute must-see for revenge-flick fans.
A soldier returns to his home to get even with the thugs who brutalized his brother years ago.
Cast: Paddy Considine, Gary Stretch, Toby Kebbell
Member Reviews
DECENT FILM but hate endings like that
Bullying is no laughing matter. This movie is not really creature feature horror, but Psychological. Worth watching! But you'll have to turn up the sound sometimes because talking audio is low. Great revenge flick. Ending is sensible. Solid 4/5 Skulls.
Those who have not experienced being the target of bullying may not understand the psychological horror of this movie. It is disturbing and sad at once. Profound social commentary of the current state of humanity. Heart-wrenching tale of the brother who is subjected to the vicious treatment of an uncaring group of friends. Definitely not your usual horror fare but worth a watch.
I tried to get through it and just couldn't. I will say that a lot of it was I couldn't keep up with the speaking. I understand what they are saying when they aren't all panicky, but when they are speaking quickly I was lost. Mostly though it was quiet, slow, very low budget, and far too much drug use for me. There were a few points that I found that had good twists, but I just couldn't finish it.
Great revenge flick. Considine gives a super intense performance. I loved the ending.