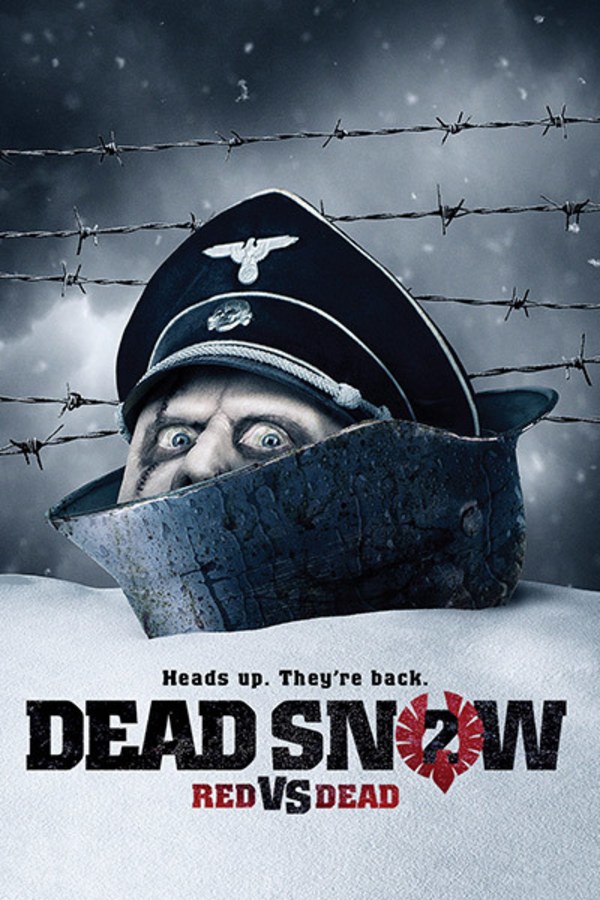 Dead Snow 2: Red vs Dead
Directed by Tommy Wirkola
Having crashed his car after fleeing the ski lodge where his friends were brutally murdered by General Herzog and his squadron of Nazi zombies, Martin wakes up in hospital attempting to convince the local authorities that he is not responsible for their deaths. Little do they know the undead fascists are very much still 'living' and marching on the town and what's worse, they have a tank! With time running out it's up to Martin and his new American allies to save the town from total annihilation and defeat Herzog and his men once and for all.
The survivor of a squadron of Nazi zombies finds out they're still marching in this splatter sequel.
Cast: Vegar Hoel, Martin Starr, Orjan Gamst, Jocelyn DeBoer
Member Reviews
Everyone giving this 4 and 5 skulls must be very easily emtertained. A few laughs but a ton of mediocrity. Lots of boring fistfights with cheapo zombies. Meh
Wow excellent movies number 1 and 2 ,, And the ending was great ,,, Talk about a dead FUCK [ LMFAO ]
So funny. Major Evil Dead vibes with the gore and comedy, it is such a fun watch alone or with a group of friends.
It's still funny the second go, my god that ending.