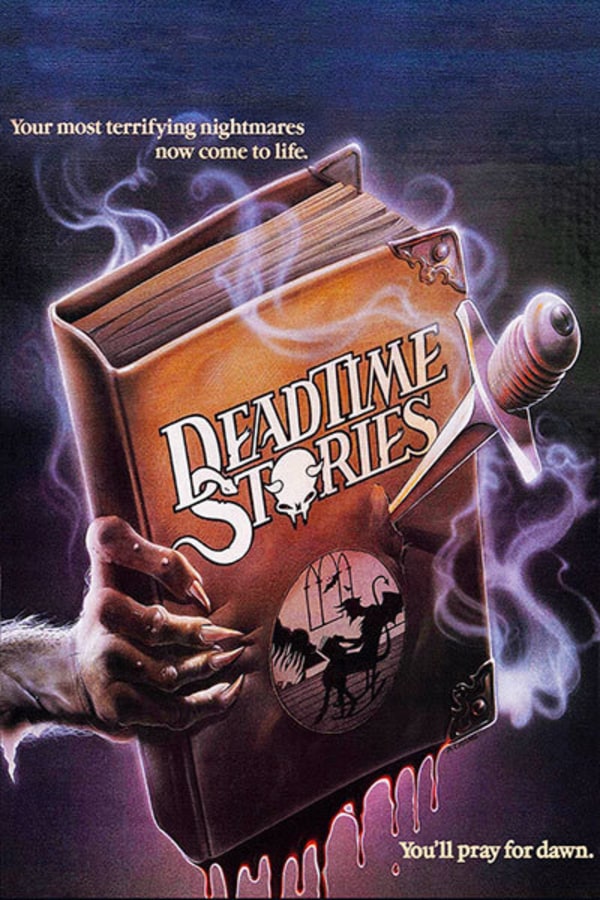 Deadtime Stories
Directed by Jeffrey Delman
Your favorite nightmares come to life in a salute to the age-old bedtime story in Jeffrey Delman's 1986 horror anthology. A babysitting uncle takes you on a mysterious journey to a medieval world populated by blood-crazed witches, evil experiments and captive maidens. Then from the catacombs and dark caverns of medieval Europe, you'll plunge into modern suburbia and the adventures of a female jogger stalked by a savage werewolf. Finally, sensuality will become macabre, black comedy as you follow the trail of three bank robbers who share their country house hideaway with a sweet murderess.
A babysitting uncle tells three horrific spins on the bedtime story in this 80s anthology.
Cast: Scott Valentine, Nicole Picard, Matt Mitler
Member Reviews
Decent effects. Boring stories. Best part is the theme song.
You know what? That was terrible; I mean really awful...but for some crazy reason, I liked it. What can I say?
The Goldilocks sketch at the end was pretty funny. The other two were not as memorable.
I love the old campy 80's movies! Funny, kinda slow at parts but still a fun watch.