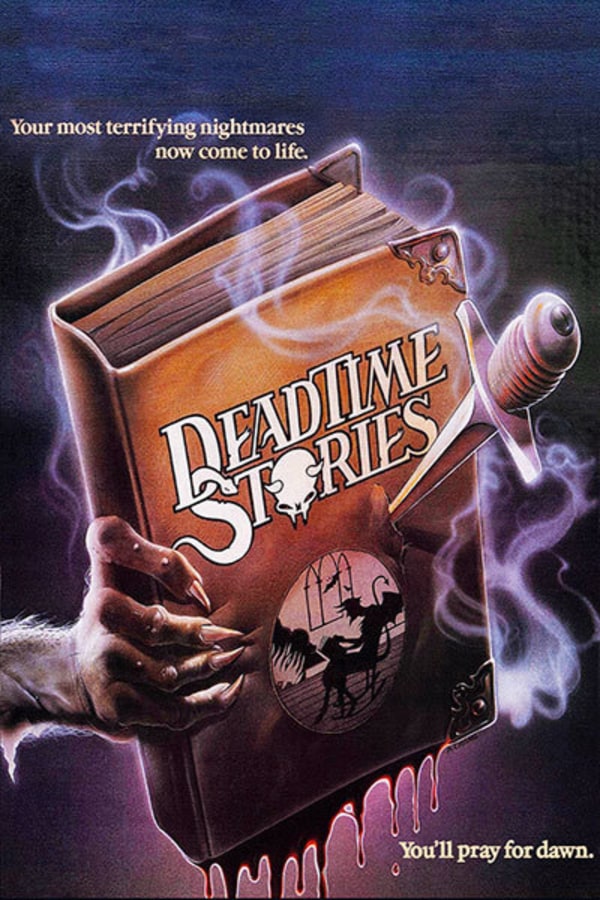 Deadtime Stories
Directed by Jeffrey Delman
Your favorite nightmares come to life in a salute to the age-old bedtime story in Jeffrey Delman's 1986 horror anthology. A babysitting uncle takes you on a mysterious journey to a medieval world populated by blood-crazed witches, evil experiments and captive maidens. Then from the catacombs and dark caverns of medieval Europe, you'll plunge into modern suburbia and the adventures of a female jogger stalked by a savage werewolf. Finally, sensuality will become macabre, black comedy as you follow the trail of three bank robbers who share their country house hideaway with a sweet murderess.
A babysitting uncle tells three horrific spins on the bedtime story in this 80s anthology.
Cast: Scott Valentine, Nicole Picard, Matt Mitler
Member Reviews
Not the worst anthology movie out there, but far from the best. Some decent atmosphere.
Decent anthology. Some good atmosphere, but nothing super spectacular.
If they would have given away movies in a Cracker Jack box this would have been one of them.
It doesn't QUITE make it to so bad it's good territory.