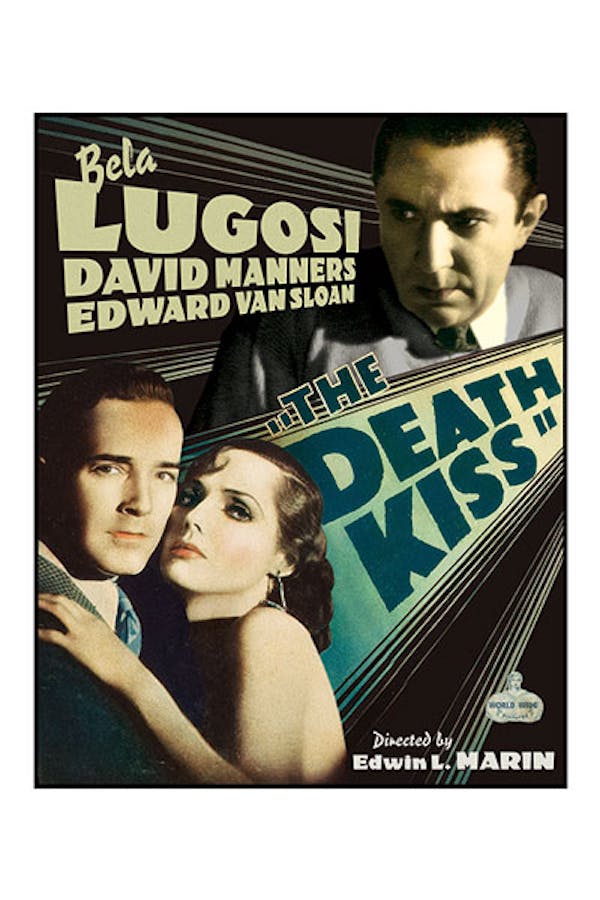 Death Kiss
Directed by Edwin L. Marin
One year after DRACULA made him horror royalty, Bela Lugosi reunited with co-stars David Manners and Edward Van Sloan for this tense Hollywood murder mystery. When an actor is slain during the finale of a gangster flick, screenwriter Franklin Drew (Manners) sets out to unmask the killer. As the bodies continue piling up, suspicion falls on four men - one of whom includes studio head Bela Lugosi. Though DEATH KISS isn't a horror film, it's a very entertaining example of the "whodunit", the genre that paved the way for both giallo and slasher subgenres.
Bela Lugosi reunited with his DRACULA co-stars for this clever murder mystery.
Cast: Bela Lugosi, David Manners, Adrienne Ames
Member Reviews
Great murder mystery movie.
Solid film as to be expected but not a Bela Lugosi horror film. It's also worth mentioning that Lugosi only plays a small role. This is a well done murder mystery and was fun to watch.
I loved it! I'd recommend this to anyone who enjoys early-30's poverty-row mystery movies set in Hollywood. Disappointingly, I suspect that this description fits a small segment of the Shudder audience, yet I still appreciate the effort made to make it available. If it were up to me, Shudder would offer dozens of pre-1960's films...can't have heaps of everything I like. Thanks, Shudder!