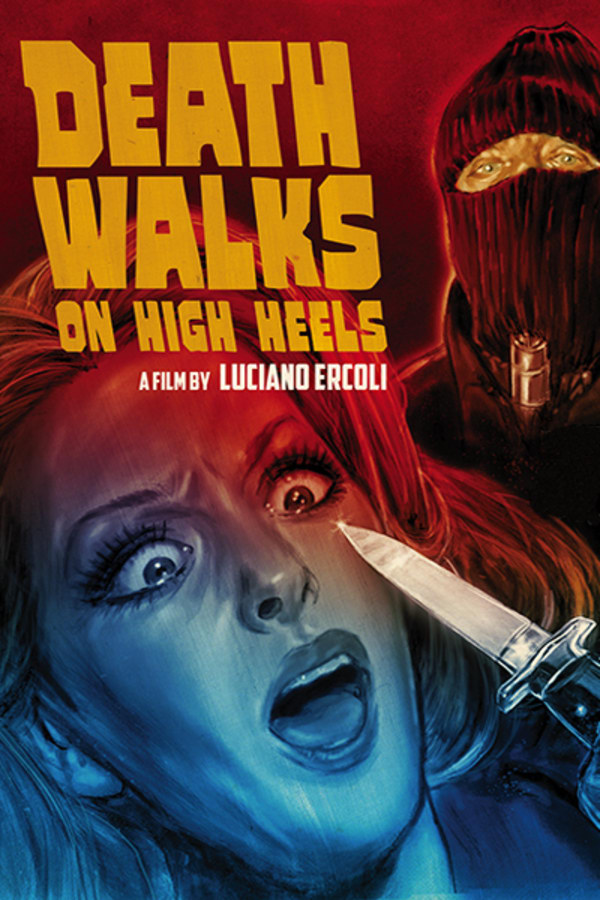 Death Walks on High Heels
Directed by Luciano Ercoli
An exotic dancer is terrorized by a masked stalker in this superb giallo from director Luciano Ercoli. Nudie cutie Nicole (Nieves Navarro) has no idea where the jewels her cat burglar father stole are, but her stalker's not convinced. Fearing her boyfriend might be the one who's been terrorizing her, Nicole flees with a new lover to a remote seaside house, but trouble soon follows. A Hitchcockian twist courtesy of the great giallo screenwriter Ernesto Gastaldi changes the film's tone from sordid horror to stylish and witty whodunit in the vein of Agatha Christie. Contains sexual scenes, violence and gore.
An exotic dancer is terrorized by a masked stalker in this superb Hitchcockian giallo.
Cast: Frank Wolff, Nieves Navarro, Simón Andreu
Member Reviews
There are a surprising number of karate chops in this movie! Definitely a bit of Bond in all of this. The plot is bonkers with an absurd amount of red harrings. I wish it was just a bit shorter.
A high quality murder mystery, but light on the giallo.
A fairly bog standard Giallo, it's has enough silliness and is quite fun to give it a pass. No Bava or Argento but not everything can be.
good fun, though that ending is head-spinningly complicated. it moves very nicely though, never dawdles, which i always appreciate. the full-body black-face & the rather randomly inserted transvestite are head-scratchers, but those are the absurdities that give these films their life.
not really a review as much as it is a warning. about 6 minutes into the film there is some explicit blackface going on, and that particular scene does go on for about 5 minutes at least. i havent finished the movie so i cant comment on it storytelling wise, but in the end the only reason i plan on finishing this movie is for that lovely bossa nova soundtrack.