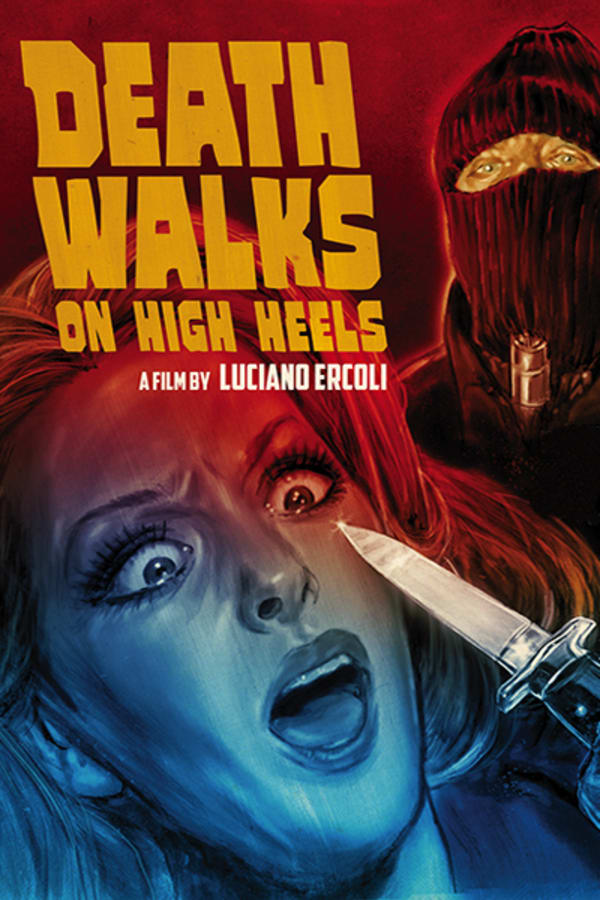 Death Walks on High Heels
Directed by Luciano Ercoli
An exotic dancer is terrorized by a masked stalker in this superb giallo from director Luciano Ercoli. Nudie cutie Nicole (Nieves Navarro) has no idea where the jewels her cat burglar father stole are, but her stalker's not convinced. Fearing her boyfriend might be the one who's been terrorizing her, Nicole flees with a new lover to a remote seaside house, but trouble soon follows. A Hitchcockian twist courtesy of the great giallo screenwriter Ernesto Gastaldi changes the film's tone from sordid horror to stylish and witty whodunit in the vein of Agatha Christie. Contains sexual scenes, violence and gore.
An exotic dancer is terrorized by a masked stalker in this superb Hitchcockian giallo.
Cast: Frank Wolff, Nieves Navarro, Simón Andreu
Member Reviews
found it pretty boring and also stupid (not in a fun way).
Dear god, that was awful. Unless you're 15 and just want any film with a naked woman in it, I can't see why you would want to see this. I try not to take a film's opening as any indication of what's to follow, but in this case...yeah, that. This is not even what I expect from giallo. If you want classic giallo, go check out Blood and Black Lace, a much better representation of the subgenre.
Pretty much everything you'd want from an Italian Giallo: beautiful women, outre fashion, a masked killer, a complicated whodunnit, eccentric side characters, and comical policemen. All immensely enjoyable, beautifully shot, and edited into a brisk package.