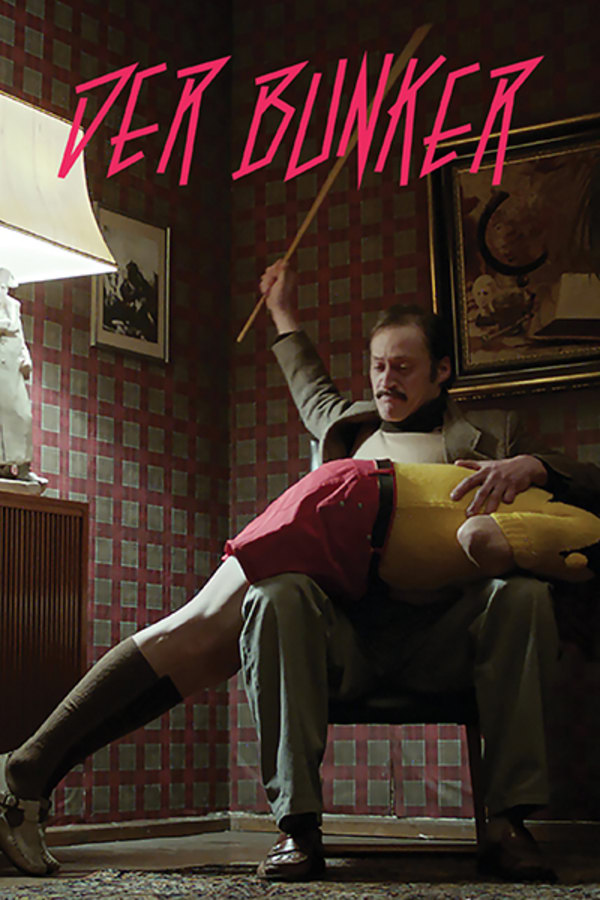 Der Bunker
Directed by Nikias Chryssos
A student rents a windowless room in a bunker nestled deep within a forest. Instead of finding tranquility for his studies, the young man (DER SAMURAI's Pit Bukowski) becomes involved in the surreal dramas of his landlord's family. They include the stern father, his wife (whose swollen leg almost takes a life of its own) and their precocious 8-year-old son Klaus (played by 33 year-old actor, Daniel Fripan). Initially friendly and welcoming, the situation grows increasingly bizarre. A funny, visually arresting and unsettling modern fairy tale, DER BUNKER is a unique vision from bold new talent, Nikias Chryssos.
A student becomes entangled in the bizarre dramas of his landlord's family.
Cast: Pit Bukowski, Daniel Fripan, Oona von Maydell, David Scheller
Member Reviews
Slow movie but interesting, didn't get the ending tho
Strange. Even for something that would belong in the 'straight-up-weird' category. Enjoyable once. Still scratching my head over the ending.