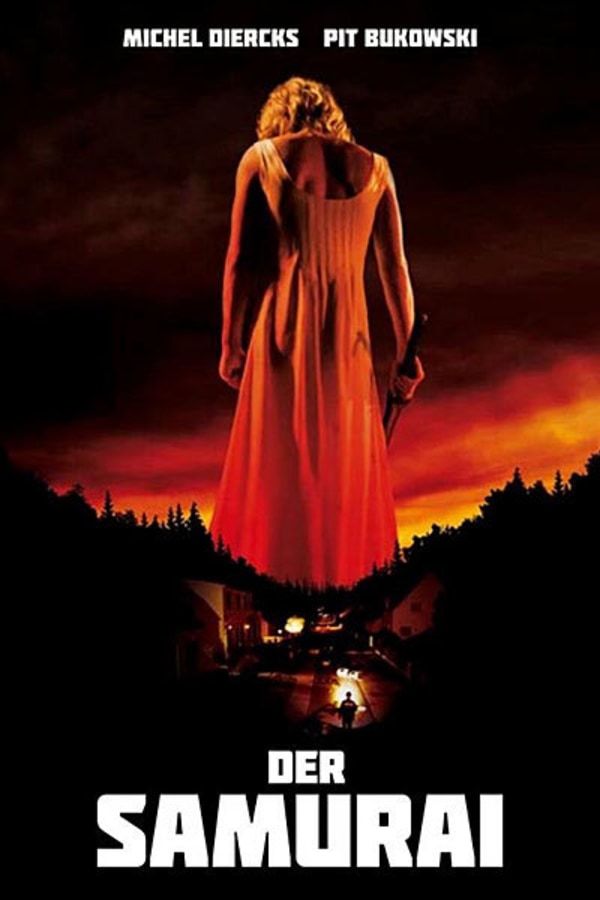 Der Samurai
Directed by Till Kleinert
A cop is drawn into the web of a mysterious, sword-wielding killer over the course of one very strange night. Jakob is mocked by locals over his timid approach to policing, which includes leaving meat for the wolf in the woods instead of hunting it. When he encounters a devious samurai who wears a dress, he gets drawn into a deadly game of cat-and-mouse with the not-quite-human killer. Till Kleinert's Lynchian horror fantasy takes viewers into a bizarre nightmare where traditional masculinity and queerness fight for dominance, leaving scores of severed heads in their wake. (In German with English subtitles.)
A cop is drawn into the web of a mysterious sword-wielding killer.
Cast: Michel Diercks, Pit Bukowski, Uwe Preuss
Member Reviews
Dumb as shit. Needs more action
Just the right amount of wrong! Really liked this one.
I liked this a lot, but it's disappointing to get to the end of a film and find out that it's been censored, losing theme-important information. A great film for the site, but there's got to be another version of it out there.
an oddity, definitely. i love odd. i swim in weirdness, and this did a reasonable job scratching my itch. it's ultimately a bit unsatisfying and empty, i suppose, but if you're looking for an off-beat saturday night film, you could do worse.