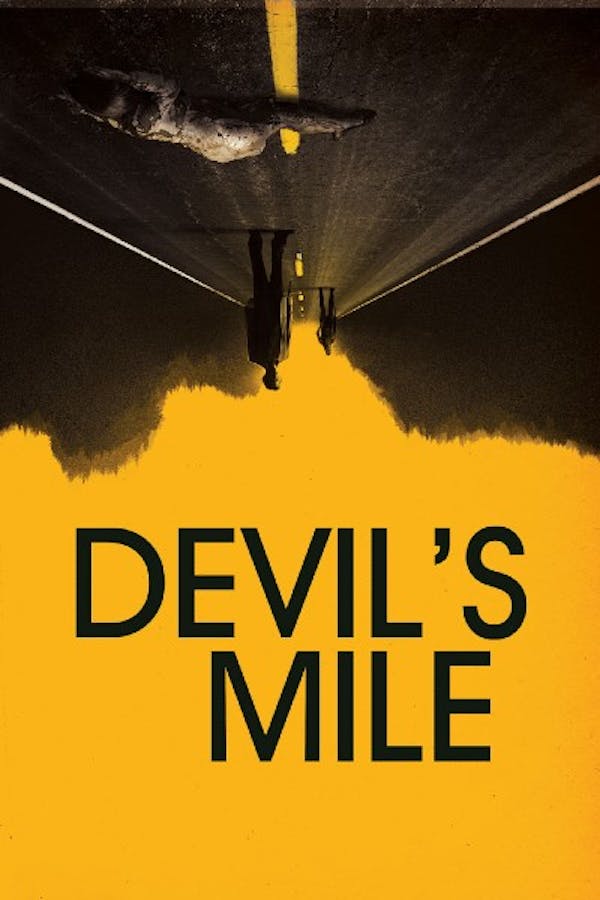 Devil's Mile
Directed by Joseph O'Brien
A trio of kidnappers take an ill-advised detour en route to deliver their hostages - two teenage girls - to their mysterious and powerful employer. When they accidentally kill one of the girls during a botched escape attempt, their simmering mistrust explodes into shocking violence. But what they thought was their worst case scenario is only the beginning, as they are engulfed by the hellish forces that haunt the road - a road they realize they may never escape. Now captors and captive must fight together to escape the monstrous forces pursuing them and somehow survive.
A trio of kidnappers take an ill-advised detour.
Cast: Maria Del Mar, David Hayter, Amanda Joy
Member Reviews
A Great concept. Very twilight zone. Well done.
Low Buget, slow paced, ultra quirky, and lathargic film. There were a few low grade chuckles here and there. All that being said there was something that kept me watching and waiting to see how this would end. In the last 20 minutes the movie picks up in intensity and darkness. I was not expecting such a sinister ending since the first three quarters of the movie was so light hearted and uventful. The ending saved this from being a complete dud.
I thoroughly enjoyed this movie. Hell time loop movies are always a great watch.
I appreciate the multiple languages.Not something really done - let alone in horror. Personally love it when monsters are fully visible too making it focus on perception instead of angles. Lost a skull for not translating all the non-english dialogue. Extremely immersion breaking when you suddenly "need to translate" and cant. (I myself could understand it but still).
As someone who loves banter, dug the writing style. Also loved Cally and Jacinta - they did really well together. Would have liked more on Toby, and some backstory on the road and how the ending was set up. It does make you think, though, afterward. When you realize what's actually happening.