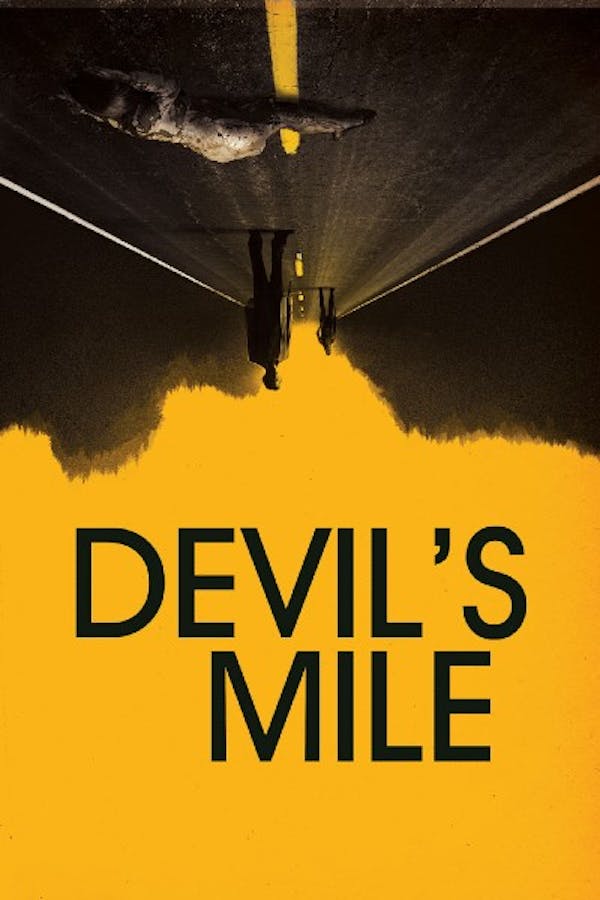 Devil's Mile
Directed by Joseph O'Brien
A trio of kidnappers take an ill-advised detour en route to deliver their hostages - two teenage girls - to their mysterious and powerful employer. When they accidentally kill one of the girls during a botched escape attempt, their simmering mistrust explodes into shocking violence. But what they thought was their worst case scenario is only the beginning, as they are engulfed by the hellish forces that haunt the road - a road they realize they may never escape. Now captors and captive must fight together to escape the monstrous forces pursuing them and somehow survive.
A trio of kidnappers take an ill-advised detour.
Cast: Maria Del Mar, David Hayter, Amanda Joy
Member Reviews
A strange combination of japanese horror and american horror that ends up with a twist ending that doesn't shock or horrify, but maybe rewards? Somehow this is neither good nor bad but it almost got interesting
it's a dumb man's ''lost highway''. this ''movie'' is SHITE!
I've fallen deep into a Shudder wormhole of Dollar Tree bin low-budget horror movies. No, really, I see copies of Devil's Mile at my local Dollar Tree all of the time. This movie, and none of the other low budget dollar bin flicks are ever remotely good. But they do have some jarring similarities: overuse of greenscreen & ugly beige or blue filters, for example. They also overstay their welcome and, worst of all, suffer pacing issues that usually lead protagonists to trapped areas where they spill their emotional guts and make some sort of revelation. However, it doesn't matter. This movie is just plain bad and Shudder needs to step it up and stop flooding their app w/ this stuff. As for the five skull reviews (which should be reserved for 'Masterpiece" level films, IMO), I'd recommend raising the bar just a little bit higher....
Cool flick 🤟🏻 enjoyed the plot twist 😃