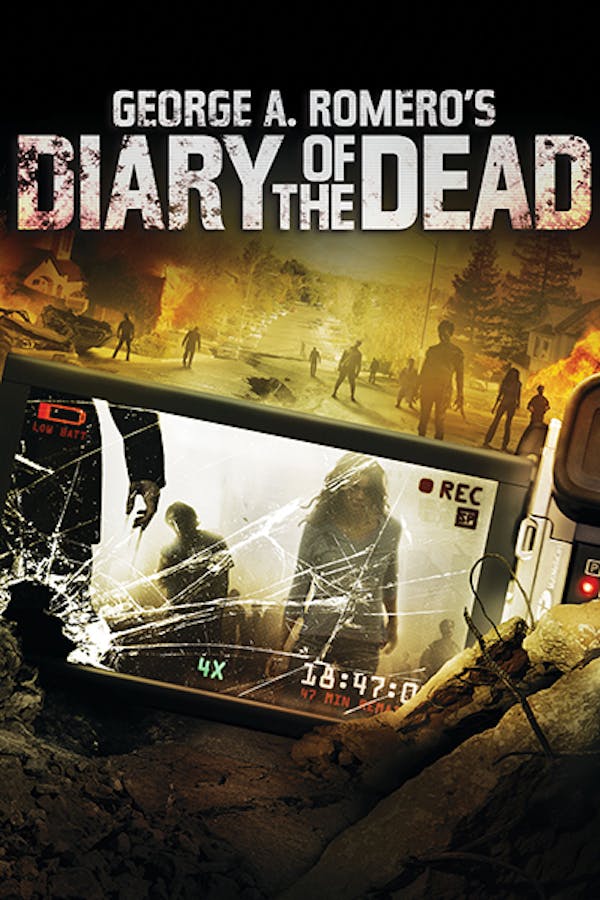 Diary of the Dead
Directed by George A. Romero
When a group of film students begin production on a horror film as part of a class assignment, they find themselves caught up in the midst of a deadly zombie outbreak and the subsequent breakdown of society. Using their video camera to document the surrounding chaos, the group attempt to cross Pennsylvania to find shelter and answers at a friend's secluded mansion. Regarded as the fifth chapter of Romero's Zombie saga, DIARY OF THE DEAD references Romero's previous films whilst updating the satirical tone synonymous with his work for the digital age.
George Romero continues his zombie saga as a group of film students document the undead outbreak in this fifth "DEAD" movie.
Cast: Tatiana Maslany, Megan Park, Shawn Roberts, Joe Dinicol, Michelle Morgan
Member Reviews
I love this movie, so glad its on Shudder! Its not a remake of the wheel by any means, but hey its a good movie!! From my experience u
Great zombie movie for any horror movies fan
While there is some garbage in the found footage genre, I am an apologist. I would rather watch this than either land or survival of the dead any day. Five skulls
This one gets slammed pretty hard by horror snobs sometimes but as a vllogger I can see the value of a found footage zombie horror movie. The acting was as good as any and the plot was predictable but familiar. I enjoyed it. Besides, let's try not to take this stuff too seriously. It is after all just a movie.