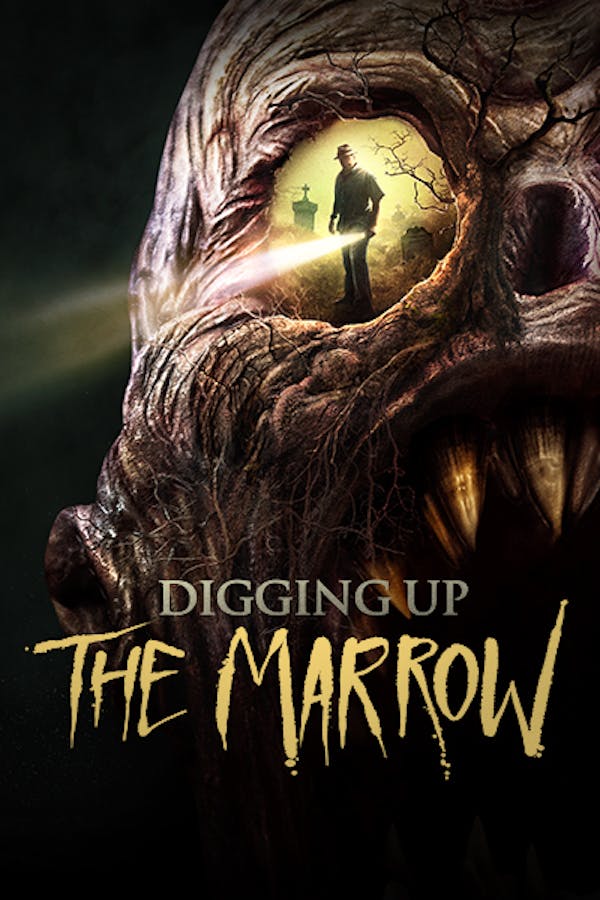 Digging up the Marrow
Directed by Adam Green
When filmmaker Adam Green sets out to make a documentary exploring fictional monsters in art, he's contacted by retired ex-police officer William Dekker (Ray Wise) who claims to have proof that monsters are real and reside in an underground world called the Marrow. Skeptical of Dekker's claims, Green turns the focus of his documentary towards him, sensing that he may have a far more interesting story to tell. Conjuring up a film filled with a rich mythology, DIGGING UP THE MARROW is an inventive take on the found footage film that features a standout performance from beloved character actor, Ray Wise. Contains violence and gore.
Filmmaker Adam Green goes searching for creatures in this meta monster movie.
Cast: Ray Wise, Adam Green
Member Reviews
Like the idea of this guy playing himself shooting a documentary about monsters. The story is slow but the ending is really creepy. The film has more filler scenes than it needed.
Who is writing these reviews? This is the worst movie I have ever endured in my entire life. It's painful to watch. Even Kane Hodder thought it was shit. His few seconds in this is about the only good thing I can muster to say about it.
Performances were great, the scares were solid, effects were fun, it just suffered from the pace. Keep your eyes open on the backgrounds! I saw at least one really cool thing happens behind them and it was never mentioned again.
I really liked this one! But I wish there were more monsters in the footage or more attention on the monsters. I thought the end was pretty creepy.