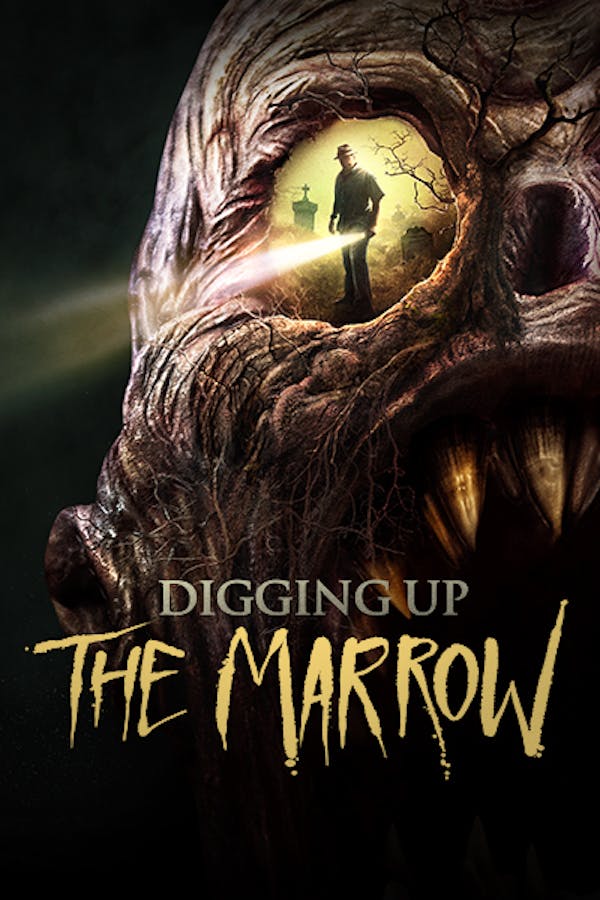 Digging up the Marrow
Directed by Adam Green
When filmmaker Adam Green sets out to make a documentary exploring fictional monsters in art, he's contacted by retired ex-police officer William Dekker (Ray Wise) who claims to have proof that monsters are real and reside in an underground world called the Marrow. Skeptical of Dekker's claims, Green turns the focus of his documentary towards him, sensing that he may have a far more interesting story to tell. Conjuring up a film filled with a rich mythology, DIGGING UP THE MARROW is an inventive take on the found footage film that features a standout performance from beloved character actor, Ray Wise. Contains violence and gore.
Filmmaker Adam Green goes searching for creatures in this meta monster movie.
Cast: Ray Wise, Adam Green
Member Reviews
YEAH NAH..BIT SLOW 2DA TAKE..JUSSA GUY MAKIN A MAYB FOLKLORE DOCO?..KANNOT RECOMMEND AY..MIGHTY DISSATISFIED🙄🥱
I had a lot of fun with it, sure it's not perfect and I recognize some of the complaints, but I grew up watching cryptid hunting videos and wondering if there really are monsters out there in the woods, and that's what this was: a monster hunting movie, and it captured that excitement for me
I loved this!! 5 stars, man. Had some really good laughs, Defin going to watch Holliston now. Honestly I was intrigued the whole film. Dude who played Dekker was PERFECT. I really enjoyed this a LOT- I only give 5 stars rarely so this one earned it.
its creepy but also pretty fun. some good scares in there but the film isnt too serious, you can tell they just tried to enjoy themselves while making this movie.