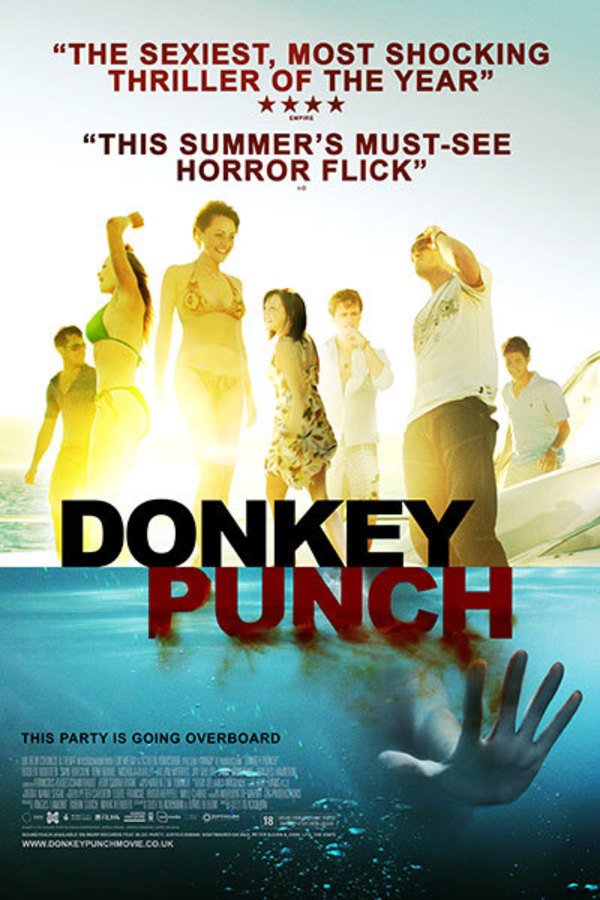 Donkey Punch
Directed by Olly Blackburn
When a sex act causes a woman's death, a drug-fueled boat ride turns deadly in this gripping and gruesome British horror film. While on a holiday in Spain, Lisa, Kim and Tammi meet four young men, Bluey, Josh, Sean and Marcus, who invite them out to party and play on their yacht. But after Josh decides to try out the titular sex act, Lisa dies. Soon the men realize they've got to kill the other women, and that's when things get really, really effed-up. Director Olly Blackburn pulls no punches in his savage depiction of the bro's bad behavior.
When a sex act causes a woman's death, a drug fueled boat ride turns deadly.
Cast: Sia Breckin, Nichola Burley, Jaime Winstone
Member Reviews
I enjoyed the movie!! It kept me anxious to see what was going to happen next. Good acting and the actors did a good job!! I wouldn't mind seeing this again!!
I think it would be hard to add on to what Tamster13 says in the reviews about this movie, pretty accurate - however, I don't know that I'd go as far as to say that the director took Eli Roth to school on this movie...Hostel & Hostel 2 were still more gruesome and Cabin Fever was delightful. ;) That said, I totally agree with the Isolation aspect - I love cruises, though, but will think of this movie the next time I'm on a ship or boat in the middle of the ocean...
If Dead Calm & Hostel m8ed this would b the result. Well directed, perfect music, & very good acting. The director definitely went 2 school on Eli Roth; the relaxed easy breezy kids traveling, partying, without a care in the world. The sense of dread takes its time 2 kick in, but when it does, there's no going back! I admit the title peaked my interest (how did this film even get released with that title?!) Yes, the kids r stupid but there's a lotta black humor. 4 u gorehounds; stick with it, it's coming! (MILD SPOILER ALERT!) That knife scene was suspense torture!! Cringe wince grimace! 😳 Donkey Punch certainly is not 4 every1 but my curiosity paid off. If u're icky about sex, don't watch. There's some soft porn. If u have a weak stomach watch the first hour then turn off. This 1 tapped in2 my fear of isol8ion big time. On a yacht. In the middle of the ocean. I've never been on & never will go on a cruise. Donkey Punch just intensifies that fear.
Boring but decently acted. Not worth the time.