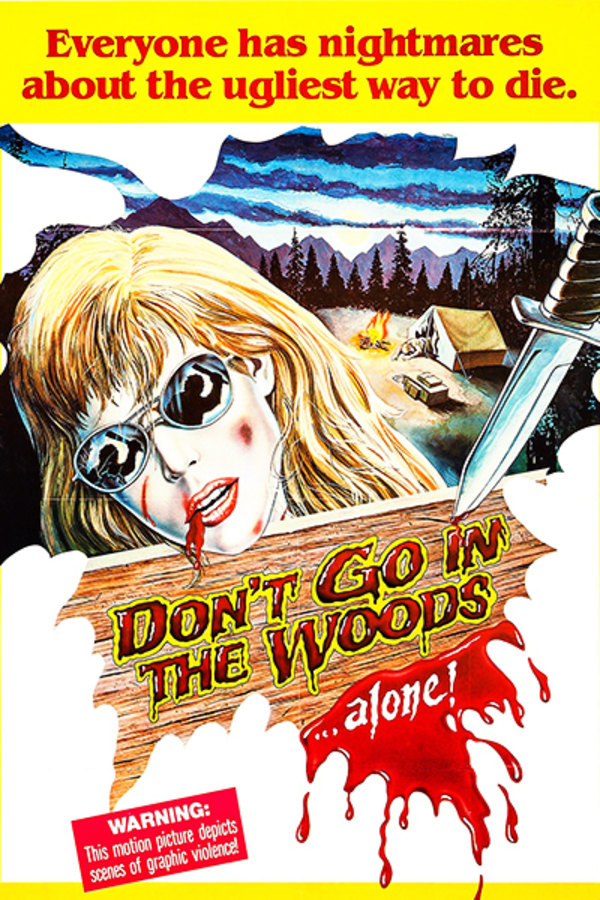 Don't Go in the Woods
Directed by James Bryan
In James Bryan's 1981 slasher favorite, a group of obnoxious campers are stalked and killed by a bonkers backwoods brute. Unlike other slashers, DGITW wastes no time getting down to business with a series of gory guttings that continue in relentless fashion until the final frame. Banned in the UK and panned by critics, the film has many defenders today, including horror historian Stephen Thrower, who writes, "DGITW is cheap, gruesome, and yet operating on some sublime atavistic pleasure-frequency....I just wish it had been a hit. Can you imagine Part 2?" Contains violence and gore.
In this 1981 slasher favorite, campers are killed by a bonkers brute.
Cast: Jack McClelland, Mary Gail Artz, James P. Hayden
Member Reviews
This movie is messed up!! But the ending song is the best!!
If you like "Camp" films with bad acting and silly story lines this one is for you. Definitely so b ad its good category - I think a must see for those who like to say they are Horror Buffs - many trops you will recognize and perhaps some created by this horror-able little film.
Utterly terrible in the best way! Hilariously bad acting, music, and effects make this all around crap fest super fun. It's a bit slow to startbut grab some friends and popcorn and get ready to MST3k this sucker. So good.
This is some of the worst acting I've ever seen. My God, how did this film ever see the light of day?
great soundtrack and good gore