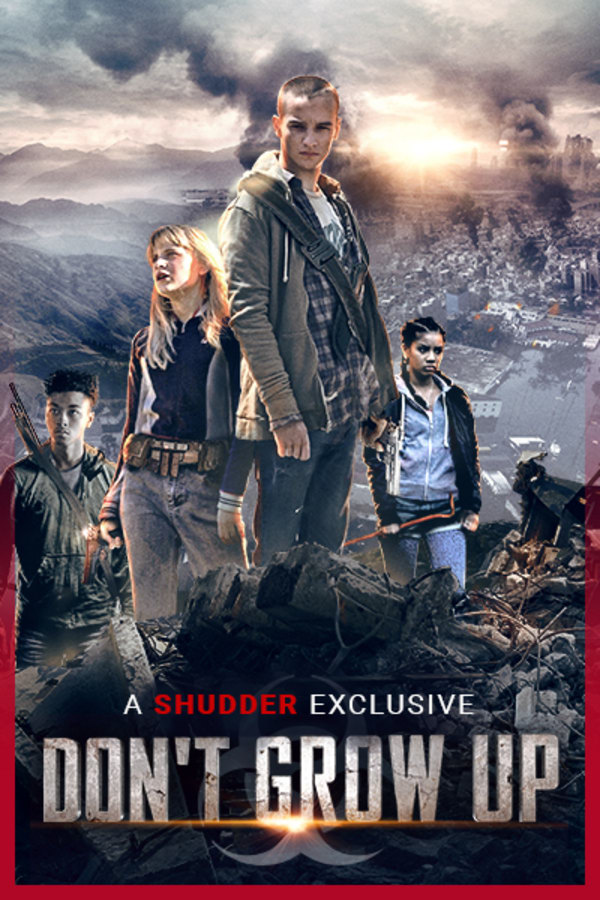 Don't Grow Up
Directed by Thierry Poiraud
In a youth center on an isolated island, a group of teens wake up to find no adults watching over them. After enjoying their newfound freedom and not really questioning why, the group suddenly discover a mysterious epidemic has turned all the grownups into violent, dangerous maniacs. If the teens try to escape their nightmarish circumstances, they will have to become the very things they don't want to: adults. After his debut soccer zombie flick GOAL OF THE DEAD scored, director Thierry Poiraud stayed in the same lane for this fearsome follow-up. A SHUDDER EXCLUSIVE
On an isolated island, a group of teenage delinquents living in a youth center wake up to find themselves alone with no one to watch over them.
Cast: Fergus Riordan, Madeleine Kelly, Natifa Mai, David Mckell
Member Reviews
Not that good, not that bad either.
This film was a very middle-of-the-road affair. It wasn't great, it wasn't bad. It was... alright. Fine if you're just bored looking for something to watch, but it won't stick with you after you watch it. And I don't really feel like I'd need to watch it again. There are worse films out there, though.
A little derivative and too many dramatic stand around and mope scenes, but all in all not a bad flick.
Not a bad watch especially for the budget. The acting wasn't bad and the storyline kept me interested.