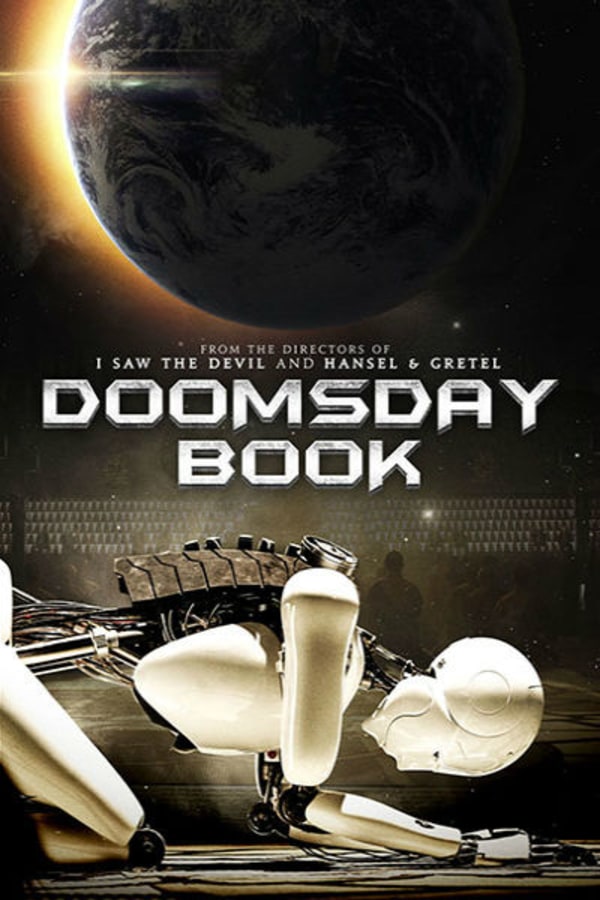 Doomsday Book
Directed by Yim Pil-sung, Kim Jee-woon
Two directors. Three visions of the future. One mindblowing story. Welcome to the future. What waits on the other side of technology, and the innovations of the modern world? Korea is ground zero for an undead pandemic, as one man's rotten trash brings on a zombie apocalypse. A high-tech repairman struggles as a robot finds his higher mind and challenges the idea of consciousness. And one family, one lost billiard ball, and one misguided Internet order bring on the end of the world. From acclaimed and visionary Korean directors Yim Pil-sung (HANSEL & GRETEL) and Kim Jee-woon (A TALE OF TWO SISTERS, A BITTERSWEET LIFE) comes a harrowing and hilarious dream of society in this modern age.
The world ends in three very different ways.
Cast: Doona Bae, Kim Hang-woo
Member Reviews
it says english but maybe you should be more clear and say english subtitles I can read but I hate having to read movies I feel I miss so much of the movie which is why I pause it so I can read it then watch the seen which makes this 2hr long movie more like 3hrs because of the pausing and reading lol
Yeah well I didn't get it, as a compilation of shorts and to have a running theme, just didn't match, besides this was boring, in fact it was out right snore fest.
Pretty lame Storytelling, except for the actors performances, I would have given this picture that a zero.
The rating for this movie is owed solely to the performers. Had those not been solid, I wouldn't rate these derivative retread stories higher than a 1.