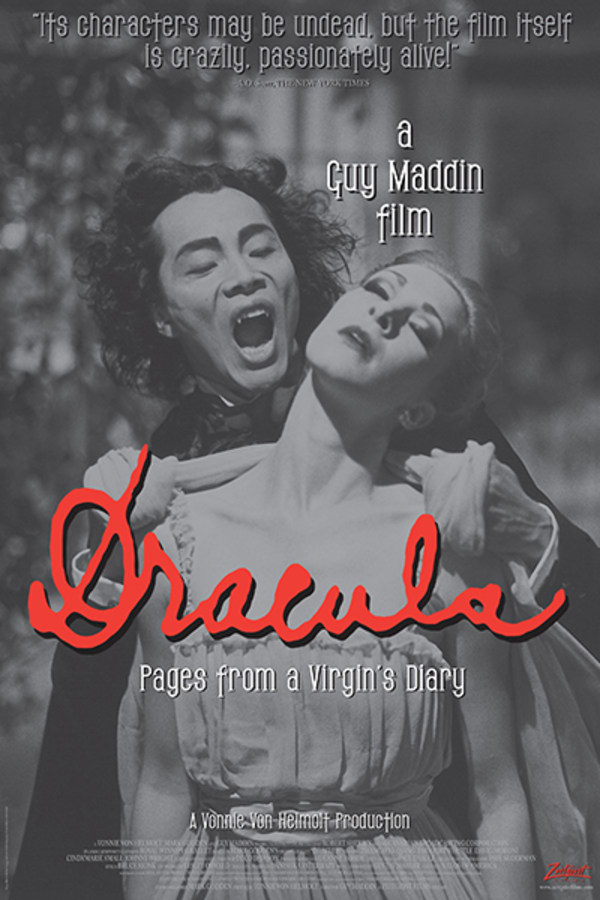 Dracula: Pages from a Virgin's Diary
Directed by Guy Maddin
Guy Maddin's brilliant adaptation of the Royal Winnipeg Ballet's interpretation of Bram Stoker's classic vampire tale earned the Canadian cult auteur a following amongst horror fans, many of whom were unaware that Maddin's films, including TALES FROM THE GIMLI HOSPITAL, often evoke silent horror cinema. Lensed in black-and-white with bursts of bright red blood, Maddin's Gothic Dracula faithfully emphasizes the main characters' xenophobic reactions to the Count (played by Chinese dancer Zhang Wei-Qiang), an element usually overlooked in traditional interpretations.
Guy Maddin brilliantly adapts a ballet interpretation of the Dracula story from stage to screen.
Cast: Wei-Qiang Zhang, Tara Birtwhistle, David Moroni
Member Reviews
Stylish and simple, good music, and no ballet overload.
Guy Maddin makes such wonderful films but I'm not sure that most people on here will enjoy his version of this. I will actually have to give it another watch.
Guy Maddin has always been a favorite of mine and I would have never expected Shudder to host one of his movies.