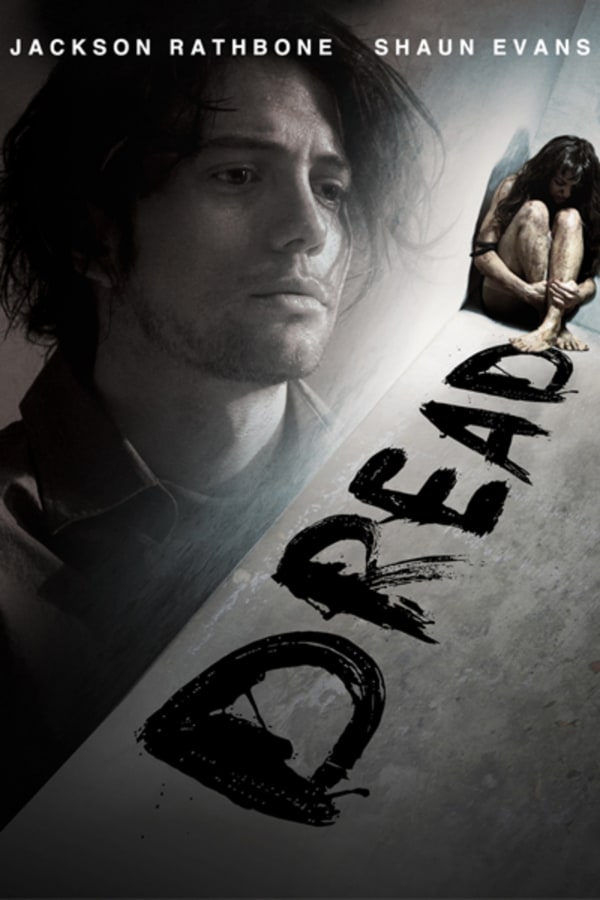 Dread
Directed by Anthony DiBlasi
Stephen (Jackson Rathbone, the TWILIGHT saga) and Cheryl (Laura Donnelly, INSATIABLE) are college students making a documentary about what people dread in life. But they have no idea that their partner, Quaid, witnessed his parents being murdered by an axe-wielding lunatic and wants to make others experience his own personal horror.
Three college students set out to document what other people dread most.
Cast: Jackson Rathbone, Shaun Evans, Hanne Steen, Laura Donnelly, Jonathan Readwin
Member Reviews
Really good "believable" sadistic thriller.
Good movie but had to dock a skull because the prick who should have got fucked by the Beast he was chasing, didn't die.
I have to come to be sorely disappointed in screen adaptations of Clive Barker stories and this was no exception. It starts out well, but I could easily have sliced 45 minutes of this out and not affected the storyline at all. It truly drags in sections and the guy playing the villain was just not.... well, if you read the story, you'll agree he would not have been my first choice. I can't really recommend this unless all you're looking for is some tits and gore.....
This movie has a different ending from the first time I watched it
Wanted to punch the villain throughout the whole thing. Not because he played evil so well, but just because I found him more generically preppy and annoying. I won't say how it ended, but I will say that I personally feel it did not earn it's ending.