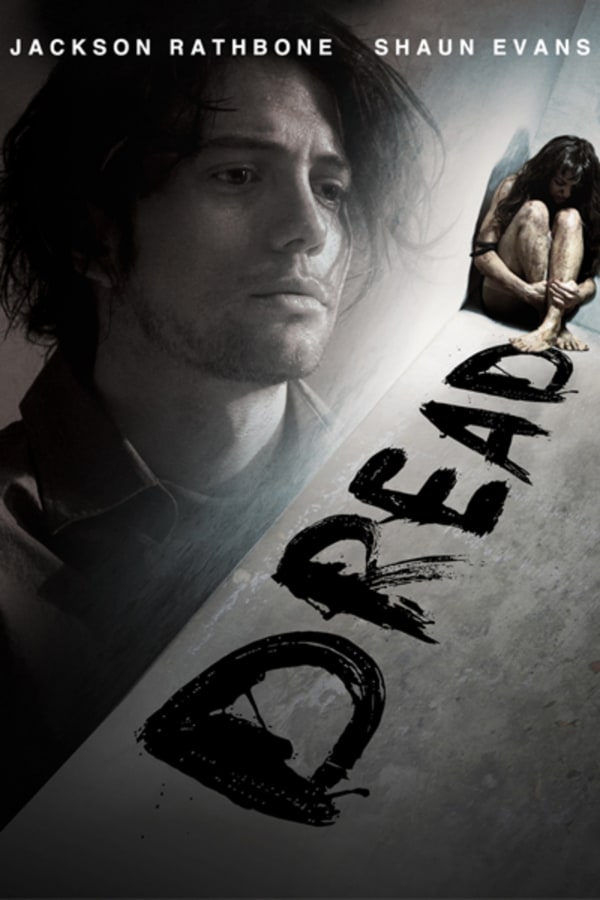 Dread
Directed by Anthony DiBlasi
Stephen (Jackson Rathbone, the TWILIGHT saga) and Cheryl (Laura Donnelly, INSATIABLE) are college students making a documentary about what people dread in life. But they have no idea that their partner, Quaid, witnessed his parents being murdered by an axe-wielding lunatic and wants to make others experience his own personal horror.
Three college students set out to document what other people dread most.
Cast: Jackson Rathbone, Shaun Evans, Hanne Steen, Laura Donnelly, Jonathan Readwin
Member Reviews
The dangers of going off of your meds are pretty prevalent in this one. I don't know why, but I just didn't like it that much. It wasn't the actors, plot, or pacing, it just felt dry and one dimensional to me. Definitely don't feel the need to watch this one again.
the very definition of psychological thriller! Watching someones descent into madness is very troubling and is nightmares in the making. the acting is amazing, especially Quaid! He truly takes you on a horrifying ride through his trauma. Others have given this movie just soso ratings but I believe they either dont understand the complexity,sadness and horror of mental illness or are only gratified by body count and gore. You dont need a serial killer or the boogeyman to scare the hell out of you...whats more frightening...the mythical monster or the very real chance of this happening to you?? if jumps and scares...blood and gore are your thing then you may wanna skip this movie but if suspense and reality scare you more than fiction...take this one for a ride!
I couldn't ****ing stand the actor who plays Quaid. Totally ruined the movie.
really fucking good??? the whole thriller build up was gradual but evidently got more n more intense and that itself made the film vry captivating!! i really enjoyed the cast and characters too and felt a lot of strong feelings for all of them,,, the ending sure was straightforward but that made it the most brutal. leaves u with tons of shit to think about afterwards! rly has me Ruined!!