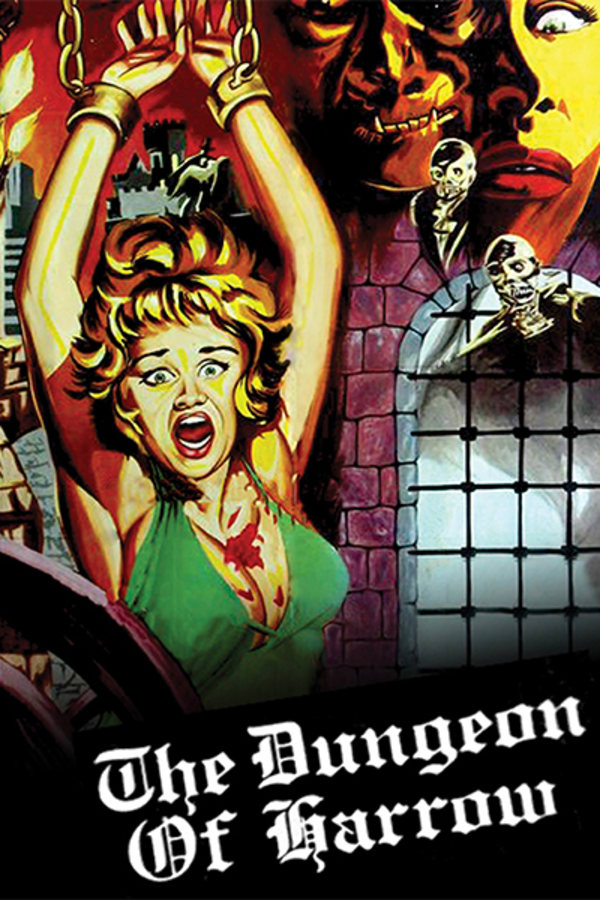 Dungeon of Harrow
Directed by Pat Boyette
After a shipwreck, a nobleman and the ship's captain wind up stuck in the island castle of the mad, mad, mad Count DeSade, who's convinced the pair are pirates. Unable to convince him they're not, the captain winds up enduring sadistic tortures in the titular dungeon, while his buddy tries to figure out a way off the booby-trapped isle. Throw in leprosy, a Corman-meets-EC Comics style plot and an obscure TV horror host playing the physical embodiment of madness and you've got one of the weirdest – and most entertaining – low-budget drive-in horror movies of the 1960s. Contains violence and gore.
After a shipwreck, two men wind up imprisoned in the home of a mad count and his wife.
Cast: Russ Harvey, Helen Hogan, William McNulty
Member Reviews
A masterpiece of cinematic poetry!
This looked like a lot of fun on the outside and I was a big fan of the ending...unfortunately the rest of the film was boring and poorly acted. They sure don't make them like this anymore though
A great example of just how badly made a movie can be.
Really strange..... Some neat sets but really slow and boring.
Weird acting, distorted sound, cobwebby sets and strangely compelling in its own odd way. Has a nostalgic creepiness that only older films seem to capture. It's not for everyone but appealed to the Halloween kid in me.