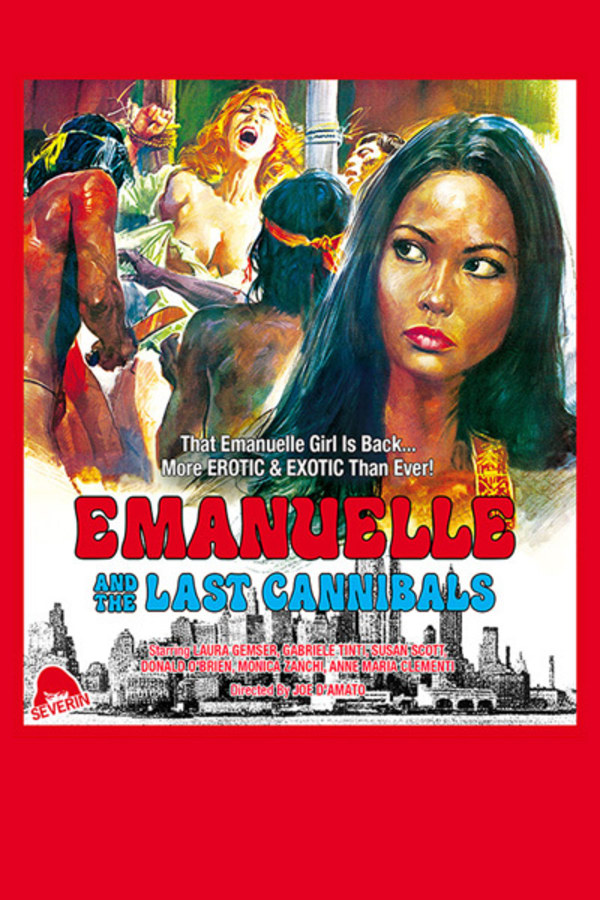 Emanuelle and the Last Cannibals
Directed by Joe D'Amato
After escaping a snuff film shoot in EMANUELLE IN AMERICA, the sex-crazed reporter Emanuelle stumbles on another dangerous lead: a cannibal tribe making a comeback in the Amazonian jungle. Before anyone can say "bad idea", the randy reporter hightails it to cannibal country and sets off into the heart of darkness. Will Emanuelle soothe the savages with her hot bod? Or get served up on a silver platter? Joe D'Amato and Laura Gemser's penultimate BLACK EMANUELLE film combines softcore porn and hardcore cannibal horror, making it a must-see for fans of swinging '70s Euro-curios.
Sex-crazed reporter Emanuelle heads to the jungle to find a long-lost cannibal tribe.
Cast: Laura Gemser, Gabriele Tinti, Nieves Navarro, Peggy McKenzie
Member Reviews
Not horror for me at all. Acting and filming was bad. I think the producers couldn't make up their minds between the current Emanuelle title or the alternative of "Orgy in the Amazon".
classic Italian sleeves exploitation with a great cannibal ending
Not much of a scary movie and some poor production work but what do you expect from an Emanuelle in... movie. Softcore, not horror.
The endless sex scenes got a little boring after a while, and the gore in the last twenty minutes isn't remotely convincing, but, hey, it's mildly amusing. Props to Shudder for putting it out there, even if it's not really worth it.