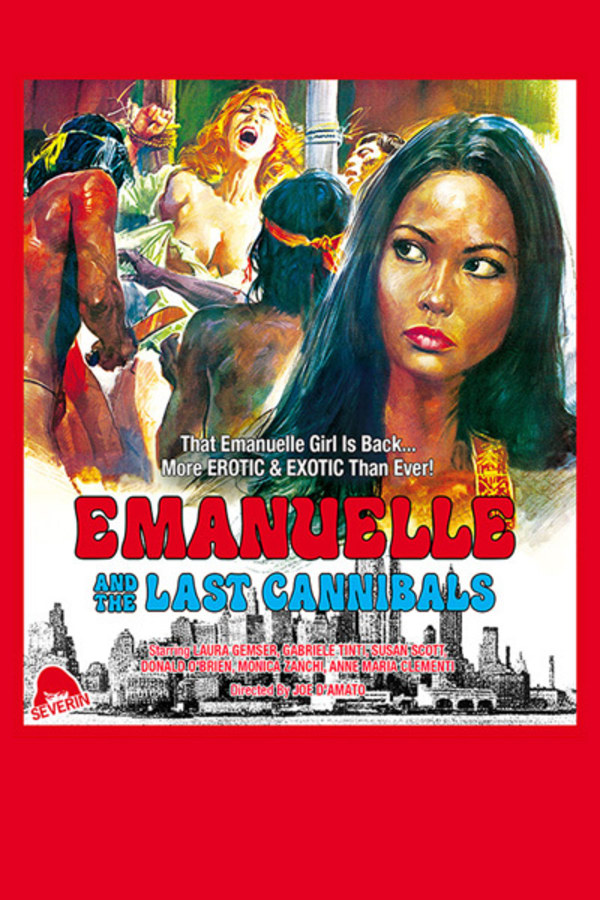 Emanuelle and the Last Cannibals
Directed by Joe D'Amato
After escaping a snuff film shoot in EMANUELLE IN AMERICA, the sex-crazed reporter Emanuelle stumbles on another dangerous lead: a cannibal tribe making a comeback in the Amazonian jungle. Before anyone can say "bad idea", the randy reporter hightails it to cannibal country and sets off into the heart of darkness. Will Emanuelle soothe the savages with her hot bod? Or get served up on a silver platter? Joe D'Amato and Laura Gemser's penultimate BLACK EMANUELLE film combines softcore porn and hardcore cannibal horror, making it a must-see for fans of swinging '70s Euro-curios.
Sex-crazed reporter Emanuelle heads to the jungle to find a long-lost cannibal tribe.
Cast: Laura Gemser, Gabriele Tinti, Nieves Navarro, Peggy McKenzie
Member Reviews
I'm a fan of Emanuelle films in general this was cool.
Inept and very bad from the dialogue to the music to the "makeup effects." Need to take a shower after watching this.
Not as erotic or as gory as it should be. The fiilm also takes an odd turn with its pointless diamond plot twist. The film would have been better with more eroticism(like the original emmmanuelle) and a more straight forward cannibal story, that resolved the original mystety in a stronger way. Instead( like alot of exploitation films) it just ends.
This is not worth it as a movie, but is notable as serving as inspiration for Videodrome.
What a great movie! Always happy to see Laura Gemser. This is a low budget 70's Italian cannibal movie of course its gonna be a little ridiculous. But super fun to watch.