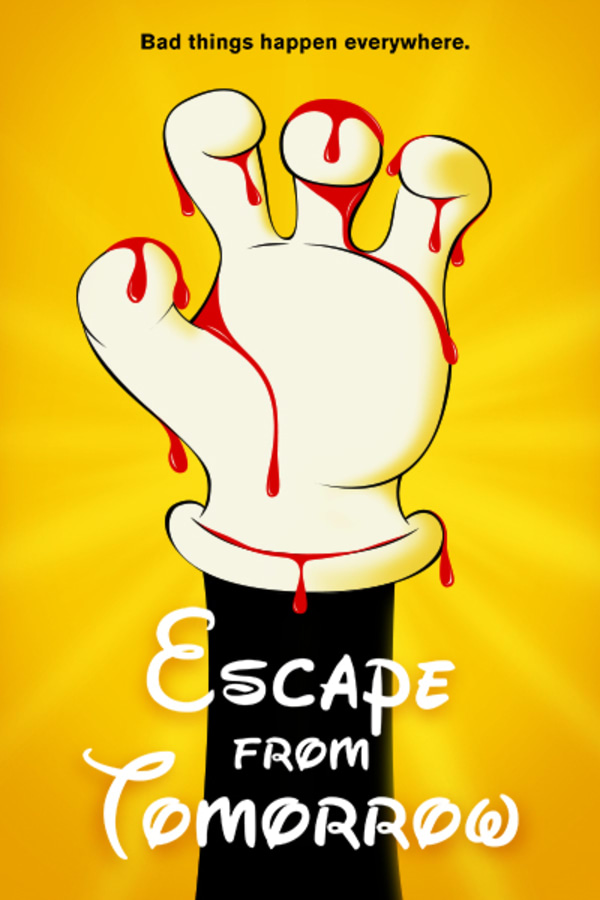 Escape from Tomorrow
Directed by Randy Moore
When Jim arrives at Disney World, he's hoping for a fun vacation with his family. But when his boss fires him over the phone, it sets off a chain of events that turns the trip into a Lynchian nightmare with no way out. Before long, Jim begins having horrific hallucinations that suggest a dark conspiracy taking place in the happiest place on Earth. Is he having a breakdown? Or is there some evil in the park that wants to destroy him? Filmed secretly and released with no pushback from the litigious Mouse House, this kickass DIY horror film will ensure you never look at Disney theme parks the same way again.
A father's trip to Disney World with his family turns into a surreal nightmare with no way out.
Cast: Roy Abramsohn, Elena Schuber, Katelynn Rodriguez, Jack Dalton, Annet Mahendru
Member Reviews
A bit disappointing. A strong film could have been made from the premise: a man starting to lose his grip in "the happiest place on earth". But this film spends most of its runtime following the middle-aged protagonist's "Woody Allen-esque" ogling of young girls as a fantasy contrasted with his harsh or humdrum wife. When it does start to lean into the surrealism in its last third, its too little too late and unmotivated and undeserved.
Pretty sure there was an attempt at a story here but it failed.
Could not get through it. Low production and acting coupled with a story I couldn't care less about.
It wasn't the WORST movie I've ever seen. There were some things I enjoyed. I like that it was done in black and white, feels like a nod to clips of Disney you'd see in older commercials/movies. There were SOME, not many, camerawork shots that I liked (the frame flipping upside down in It's a Small World. pretty neat whenever that's done in films but it usually has a metaphorical component and I'm not sure if that applied here). Overall the concept was alright, but the execution and plot flow are what lost me here. It'd be better if rewritten & redone more professionally and clean.
The setting itself brings much of the draw into watching this movie. For me, the metaphors were a bit corse (ie the teenaged girls as a metaphors for pursuing perfection:Disney world the happiest place on earth) but the intent to make this kind of commentary is as noble as any commentary made by a person in the social position of randy Moore (white/male). Overall I though it was a very ballsy movie to film in a place like Disney, however, the social commentary put in place by this movie was severely overshadowed by Moore's use of underaged girls as a plot device as well as his seemingly overwhelming obsession with cumming.