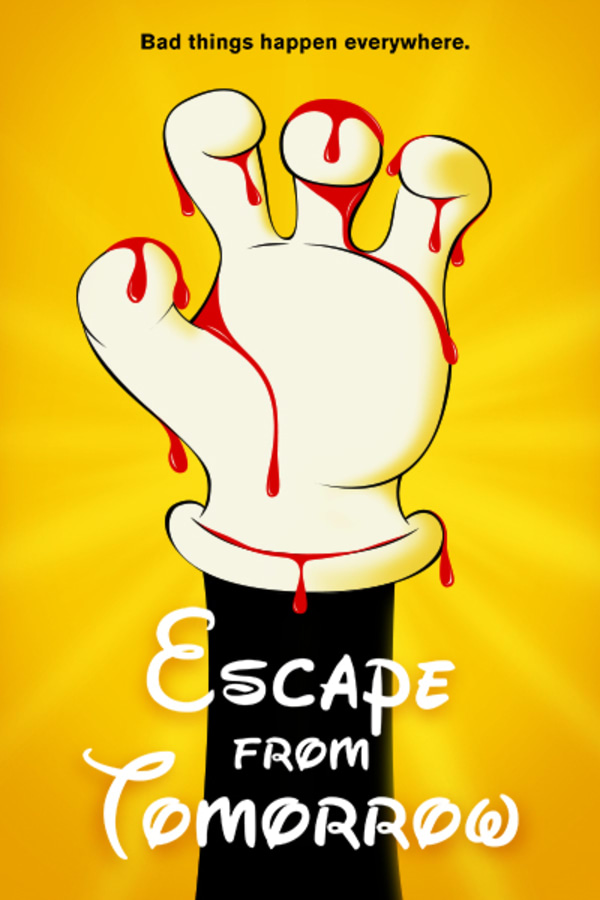 Escape from Tomorrow
Directed by Randy Moore
When Jim arrives at Disney World, he's hoping for a fun vacation with his family. But when his boss fires him over the phone, it sets off a chain of events that turns the trip into a Lynchian nightmare with no way out. Before long, Jim begins having horrific hallucinations that suggest a dark conspiracy taking place in the happiest place on Earth. Is he having a breakdown? Or is there some evil in the park that wants to destroy him? Filmed secretly and released with no pushback from the litigious Mouse House, this kickass DIY horror film will ensure you never look at Disney theme parks the same way again.
A father's trip to Disney World with his family turns into a surreal nightmare with no way out.
Cast: Roy Abramsohn, Elena Schuber, Katelynn Rodriguez, Jack Dalton, Annet Mahendru
Member Reviews
worse than the ore go nian
I watched it with an open mind and as someone who likes stuff that is different from the norm. Hell, I'm even a huge fan of Disney world, but this just didn't do it for me. Can't really recommend outside of the fact that it's impressive how much they pulled off filming under everyone's noses.
Truly a horrible, poorly done movie with a very confusing plot. If you have an extra 90 minutes, please go do something else. You've been warned.
I watched all the way through waiting for it to get better, it didn't. The acting was tragic, the plot was terrible, and the visual effects were abismal. Maybe it would have been better if I drank some cold medicine.