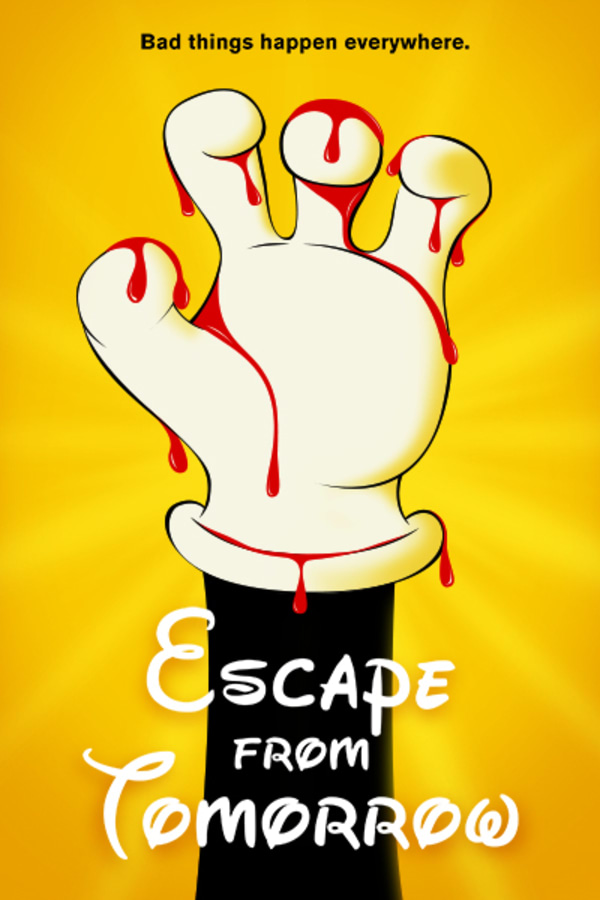 Escape from Tomorrow
Directed by Randy Moore
When Jim arrives at Disney World, he's hoping for a fun vacation with his family. But when his boss fires him over the phone, it sets off a chain of events that turns the trip into a Lynchian nightmare with no way out. Before long, Jim begins having horrific hallucinations that suggest a dark conspiracy taking place in the happiest place on Earth. Is he having a breakdown? Or is there some evil in the park that wants to destroy him? Filmed secretly and released with no pushback from the litigious Mouse House, this kickass DIY horror film will ensure you never look at Disney theme parks the same way again.
A father's trip to Disney World with his family turns into a surreal nightmare with no way out.
Cast: Roy Abramsohn, Elena Schuber, Katelynn Rodriguez, Jack Dalton, Annet Mahendru
Member Reviews
It was a better ad campaign than film. I can't recommend this one.
Kinda lame and cheesy. I appreciate that it was filmed in Disney.
what a waist of time... for both me and the actors.
I give it points for being original and creative and bizarre, and using an actual Disney Land (World? I always get those confused) as a pretty captivating backdrop, but the plot veers so far over the top and off course it's hard to recommend. The French girls worked for me as an interesting plot device, but it gets so much weirder after that... this movie eiteher tried to do too much or not enough!
Worth watching as an audacious novelty, yet no more entertaining than waiting in line at Space Mountain for three hours.