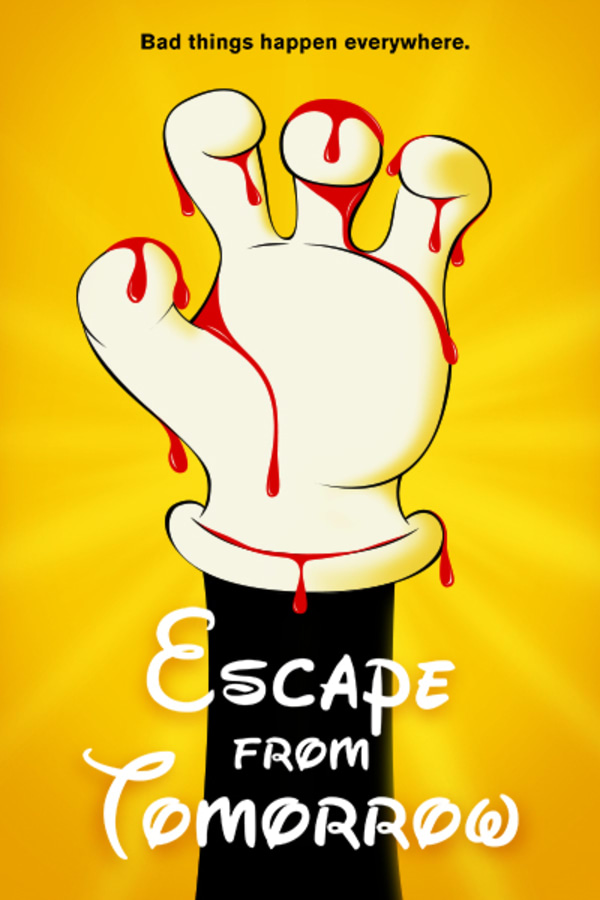 Escape from Tomorrow
Directed by Randy Moore
When Jim arrives at Disney World, he's hoping for a fun vacation with his family. But when his boss fires him over the phone, it sets off a chain of events that turns the trip into a Lynchian nightmare with no way out. Before long, Jim begins having horrific hallucinations that suggest a dark conspiracy taking place in the happiest place on Earth. Is he having a breakdown? Or is there some evil in the park that wants to destroy him? Filmed secretly and released with no pushback from the litigious Mouse House, this kickass DIY horror film will ensure you never look at Disney theme parks the same way again.
A father's trip to Disney World with his family turns into a surreal nightmare with no way out.
Cast: Roy Abramsohn, Elena Schuber, Katelynn Rodriguez, Jack Dalton, Annet Mahendru
Member Reviews
I was holding on waiting for it to get good but it didn't
I actually got the meaning of the movie towards the end. even though the movie was weird, I continue to watch it to the end and he got his dream come true a new start on life.
i perfered watching the first part of the movie. it was weird as the ending was getting closer. however there was something that let me finish the movie.
this movie is so wtf it's great in my opinion! you'll either love it or hate it lmao definitely worth to see a horror movie filmed at disney lol
The movie has an identity crisis, in that it doesn't know if it wants to be a drama, a Film Noir, horror, sci-fi, comedy, etc. I have seen all of these words used to describe it, because it does kind of encapsulate all of these elements. But the problem is, it doesn't use them well. There are well over a half dozen small stories being played throughout the film, all centering around the main character Jim. He seems to be suffering a mid-life crisis, what with losing his job, and the happiest place on earth seemingly preying upon his mind. But it's all really small, bland stuff. Even stuff that would be interesting little stories don't really go anywhere or have much of a pay off. If you're interested in the movie because of where it was filmed, I still say check it out on that. But don't expect much else from it; the trailer shows you a vast majority of the good stuff.