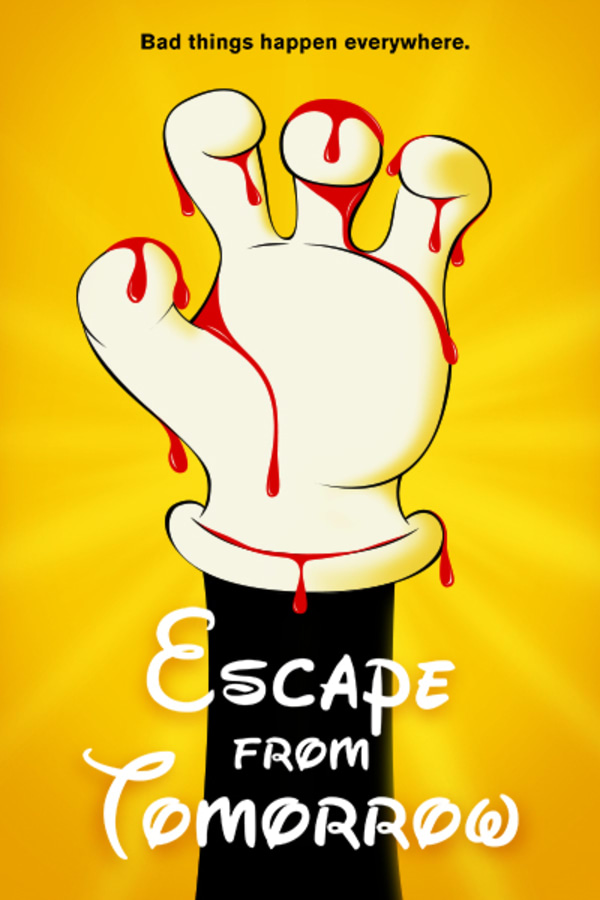 Escape from Tomorrow
Directed by Randy Moore
When Jim arrives at Disney World, he's hoping for a fun vacation with his family. But when his boss fires him over the phone, it sets off a chain of events that turns the trip into a Lynchian nightmare with no way out. Before long, Jim begins having horrific hallucinations that suggest a dark conspiracy taking place in the happiest place on Earth. Is he having a breakdown? Or is there some evil in the park that wants to destroy him? Filmed secretly and released with no pushback from the litigious Mouse House, this kickass DIY horror film will ensure you never look at Disney theme parks the same way again.
A father's trip to Disney World with his family turns into a surreal nightmare with no way out.
Cast: Roy Abramsohn, Elena Schuber, Katelynn Rodriguez, Jack Dalton, Annet Mahendru
Member Reviews
Garbage. The only thing it had going for it was the 'secret' filming, but then Disney didn't care anyway. Story-wise, there's nothing here. Can't decide if it wants to be funny or serious. Waste of an hour and a half.
its about time disney got caught with that treacherous shit. i hope its permantly too. the big one this movie. i like ie cuz it tells the truth of thr reality we live its about to others too accept and do what u have too do to keep the one u hold dear safe as for them right. too keep safe what u hold dear.
Sorry! ...for, its formidable!
It's as if Disneyland had a Twilight Zone ride. What's astonishing is the scenes of the family in the park were shot guerrilla-style using a small cast and camera crew posing as friends and family visiting the park; all of it done without permission, under the nose of the Disneyland security guards. Disneyland chose not to pursue a lawsuit believing that doing so would only bring more attention to the film then if they just let it go. They were right. The film has a very small but avid cult following. It's certainly not for everyone, but for those it's for...it's formidable.
uh..wtf? cool scenery but..what?