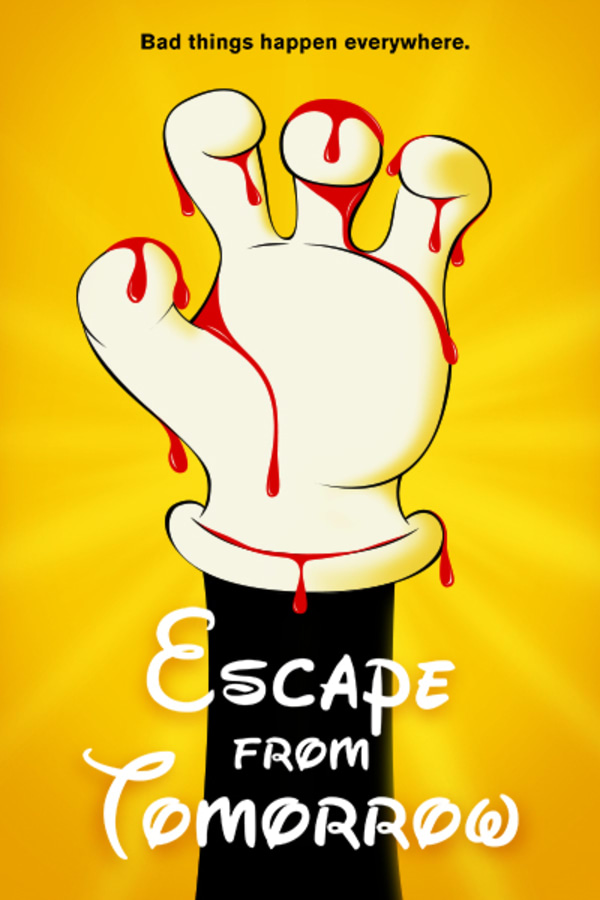 Escape from Tomorrow
Directed by Randy Moore
When Jim arrives at Disney World, he's hoping for a fun vacation with his family. But when his boss fires him over the phone, it sets off a chain of events that turns the trip into a Lynchian nightmare with no way out. Before long, Jim begins having horrific hallucinations that suggest a dark conspiracy taking place in the happiest place on Earth. Is he having a breakdown? Or is there some evil in the park that wants to destroy him? Filmed secretly and released with no pushback from the litigious Mouse House, this kickass DIY horror film will ensure you never look at Disney theme parks the same way again.
A father's trip to Disney World with his family turns into a surreal nightmare with no way out.
Cast: Roy Abramsohn, Elena Schuber, Katelynn Rodriguez, Jack Dalton, Annet Mahendru
Member Reviews
I think this movie is cool, the acting is pretty varied and its all very amateur style, but the nerve to shoot a whole movie secretly in Disney world is totally unique and wicked, I'm into this movie, few films take such a weird risk, into it
The only thing scary about this film is the main characters pedophilia/hebephilia fantasies.