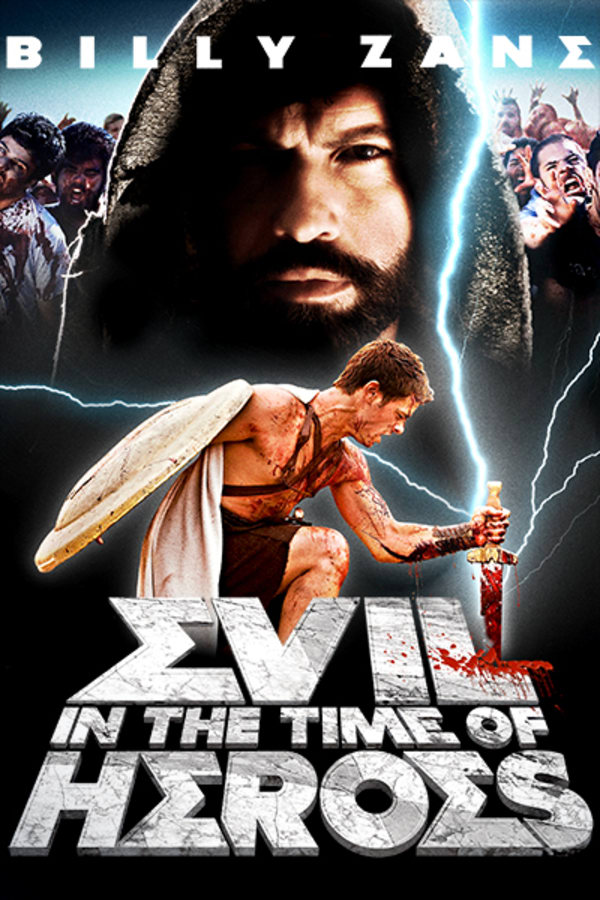 Evil in the Time of Heroes
Directed by Yorgos Noussias
Millennia ago in ancient Greece, blood-thirsty zombies wreak havoc on humans, and only a mysterious cloaked hero (Billy Zane) and his otherworldly weapons can save them. Flash forward to the present day, when Athens is once again plagued by the undead, and a ragtag band of human survivors is on the run. Among them are a taxi driver who seems to be immortal, a pair of hot-blooded soldiers with some serious chemistry, and a doctor who can't stand to get his shoes dirty while stomping zombie heads. Meanwhile, the elusive hero is back -- but zombies are only half the problem. EVIL IN THE TIME OF HEROES is a slick, hilarious and unexpected take on the undead from Greece.
With less than a day before Greece is bombed to contain a zombie virus, it's a race against time for the remaining humans.
Cast: Billy Zane, Andreas Kontopoulos
Member Reviews
I don't know what to say a complete stupid movie and Zane you loose a bet something or owed someone a favor wtf really sorry
It's just so bad. Not even laughably bad, just plain bad. Like, cringe worthy.
My brain threw up. Billy Zane, what happened bro?
it was so bad i couldn't finish watching