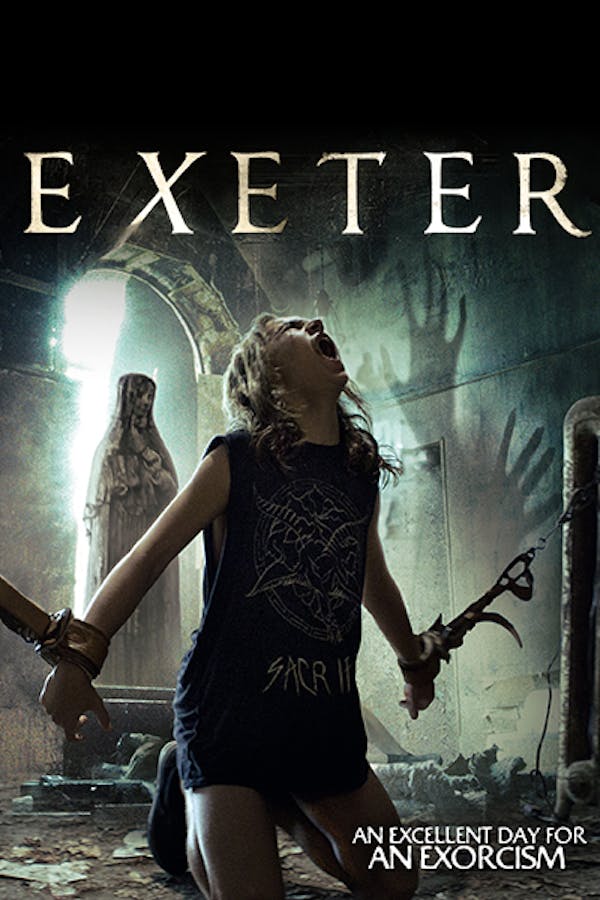 Exeter
Directed by Marcus Nispel
After a party at an abandoned asylum with a dark past, a group of teens tinker with the occult and one of them ends up possessed. Finding themselves locked in the haunted hospital, the gang decides to perform an amateur exorcism. But their efforts unleash an even more vicious entity, who proceeds to possess them one by one, turning their after hours rave into relentless torment. After remaking TEXAS CHAINSAW MASSACRE and FRIDAY THE 13TH, Marcus Nispel dreamed-up this jolt-inducing mashup of slasher and possession flicks. Watch it back-to-back with NIGHT OF THE DEMONS for an exor-llent evening.
A group of partying teens accidentally release an evil entity after performing an amateur exorcism.
Cast: Stephen Lang, Kevin Chapman, Kelly Blatz
Member Reviews
Description is misleading. There's not one possession and then a second entity; it's always just the one demon. Unsure where they're pulling a second entity from. A crossover of possession and teen scream, which is not something I see that often. The bloody parts were suitably bloody, though I didn't find any part scary (not even any jumpscares). The story was uninspired, though, and the characters all had basically no personality. Overall, I enjoyed watching it but only in that "I want to watch something that requires no brainwaves" sort of way.
The good first. The kills are nice and the acting is not bad actually. This movie suffers from the same issues that the Friday the 13ths, The later Halloween's, and Nightmares. How am I supposed to care about these people if you a) don't set them up or b) make any of them likable. I wanted them all dead I did not care for any of these people. Then when they tried to get me to care it was to late.
Not meant to be taken seriously. Cat sounds are a bit out of place but other than that, this is a perfect popcorn flick to watch late night with a loved one, or alone. Pure fun!