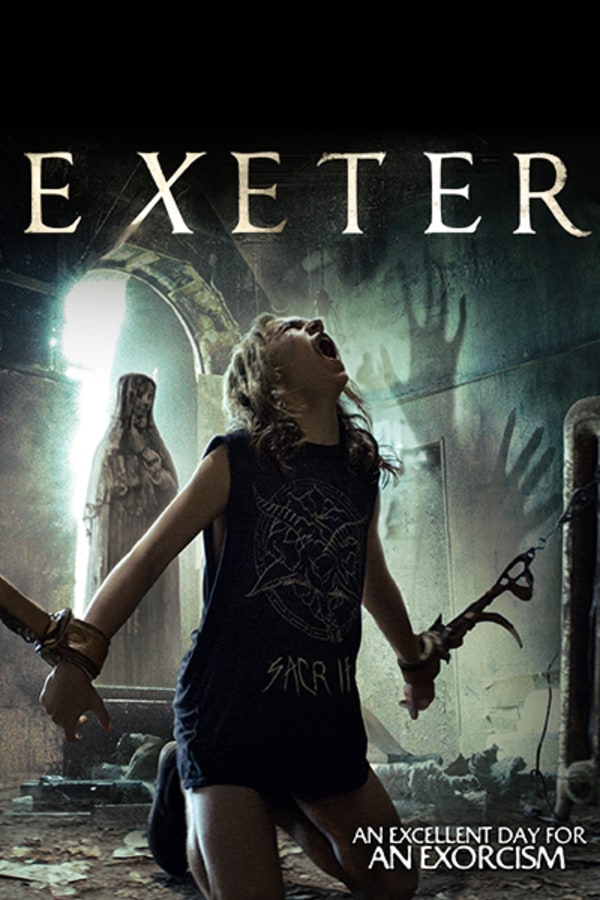 Exeter
Directed by Marcus Nispel
After a party at an abandoned asylum with a dark past, a group of teens tinker with the occult and one of them ends up possessed. Finding themselves locked in the haunted hospital, the gang decides to perform an amateur exorcism. But their efforts unleash an even more vicious entity, who proceeds to possess them one by one, turning their after hours rave into relentless torment. After remaking TEXAS CHAINSAW MASSACRE and FRIDAY THE 13TH, Marcus Nispel dreamed-up this jolt-inducing mashup of slasher and possession flicks. Watch it back-to-back with NIGHT OF THE DEMONS for an exor-llent evening.
A group of partying teens accidentally release an evil entity after performing an amateur exorcism.
Cast: Stephen Lang, Kevin Chapman, Kelly Blatz
Member Reviews
starts out teenagery with some partying off to a slow start. It picks up and continues up to a. really good middle and a great ending.
LMAO Marcus Nispel is a terrible director TCM and FT13 were such terrible remakes and this was wow I mean bad acting, bad story, stupidity of the characters making me crack up when than fatty tries to open the locked gate with a bowling ball instead no one bothers to break the windows even though the latches got locked. And no friggin way you can compare this to the classic NOTD what is wrong with you.
Good movie. Could have been a great movie.
It was okay until you reach the twist and ending welp