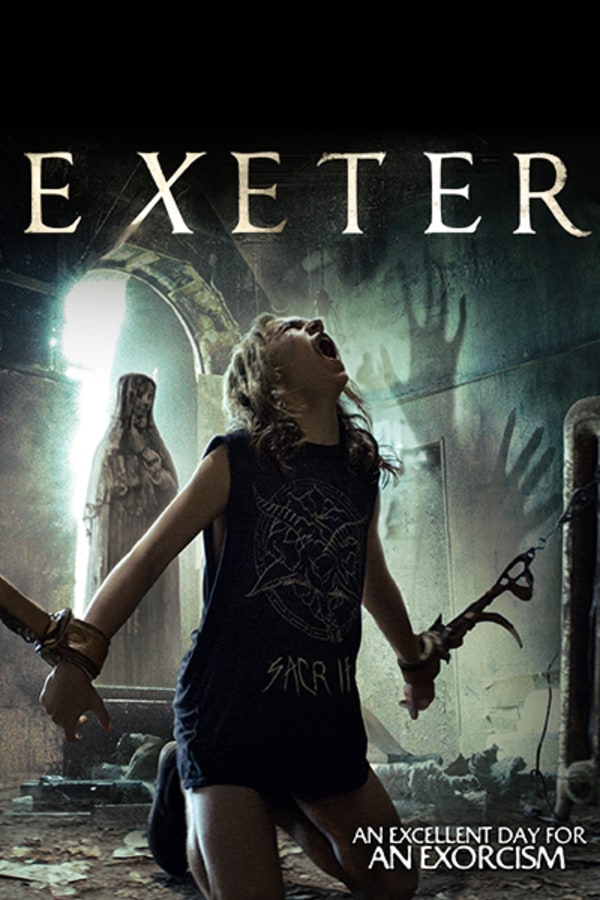 Exeter
Directed by Marcus Nispel
After a party at an abandoned asylum with a dark past, a group of teens tinker with the occult and one of them ends up possessed. Finding themselves locked in the haunted hospital, the gang decides to perform an amateur exorcism. But their efforts unleash an even more vicious entity, who proceeds to possess them one by one, turning their after hours rave into relentless torment. After remaking TEXAS CHAINSAW MASSACRE and FRIDAY THE 13TH, Marcus Nispel dreamed-up this jolt-inducing mashup of slasher and possession flicks. Watch it back-to-back with NIGHT OF THE DEMONS for an exor-llent evening.
A group of partying teens accidentally release an evil entity after performing an amateur exorcism.
Cast: Stephen Lang, Kevin Chapman, Kelly Blatz
Member Reviews
This is not a good movie. However, if you can make it through the first 20 minutes or so it gets pretty hilarious.
boring and predictable. the acting was bad and the was nothing original in this.
Mildly enjoyable with some funny jokes and cool kills but not scary and filled with unlikable characters.
The plot is simple and generally contrived, but is sufficient to deliver some fun possession moments, goofs, and gore. Definitely takes a page from the original Evil Dead films, maintaining a consistent tongue and cheek tone blended with serious horror elements. A fun film, but not a masterpiece.
Strong performances from the primary leads and solid cinematography offset the mediocre editing and direction in this Evil Dead-style knock-off that takes a while to get going. The last twenty minutes are pretty bonkers, but getting there takes too much time and there are two character deaths that are straight-up head scratchers. Not as bad as many other offerings, but certainly nothing to rave about, Exeter kills time better than it does it's protagonists.