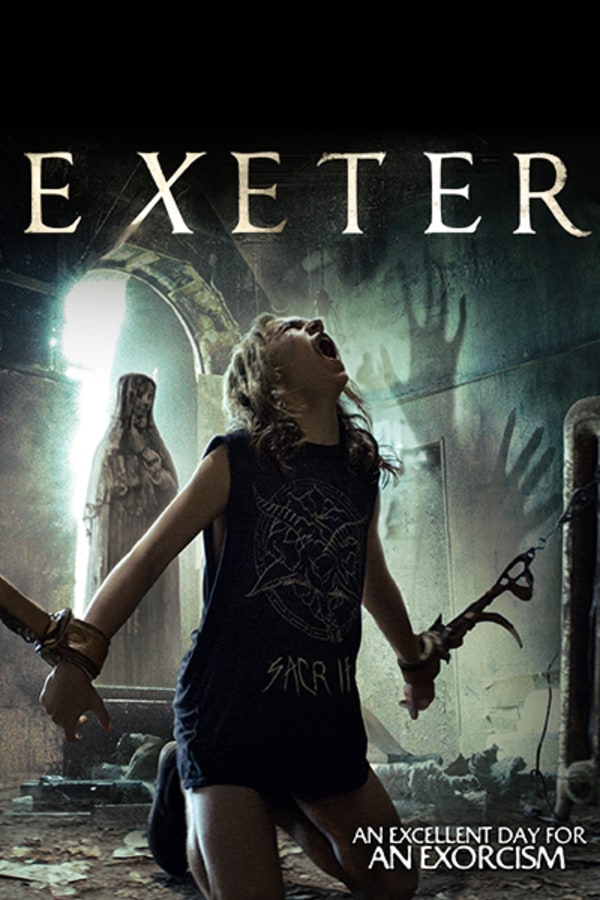 Exeter
Directed by Marcus Nispel
After a party at an abandoned asylum with a dark past, a group of teens tinker with the occult and one of them ends up possessed. Finding themselves locked in the haunted hospital, the gang decides to perform an amateur exorcism. But their efforts unleash an even more vicious entity, who proceeds to possess them one by one, turning their after hours rave into relentless torment. After remaking TEXAS CHAINSAW MASSACRE and FRIDAY THE 13TH, Marcus Nispel dreamed-up this jolt-inducing mashup of slasher and possession flicks. Watch it back-to-back with NIGHT OF THE DEMONS for an exor-llent evening.
A group of partying teens accidentally release an evil entity after performing an amateur exorcism.
Cast: Stephen Lang, Kevin Chapman, Kelly Blatz
Member Reviews
Bullied kid self harms & throws tantrum & "logical girl"'s first inclination is to call for a priest?! Lots of cash thrown at this old chestnut for lighting & digital photography, but they lobotomized this asylum story before filming. Don't bother.
not really sure what i just watched.... let alone if i liked it or not
Saw this before, idk how to rate this. It has gore and all the elements of horror, and is interesting. Kept my attention. Im leaving 5 skulls but thats generous.
Surprisingly boring and nonsensical :-( What was that?