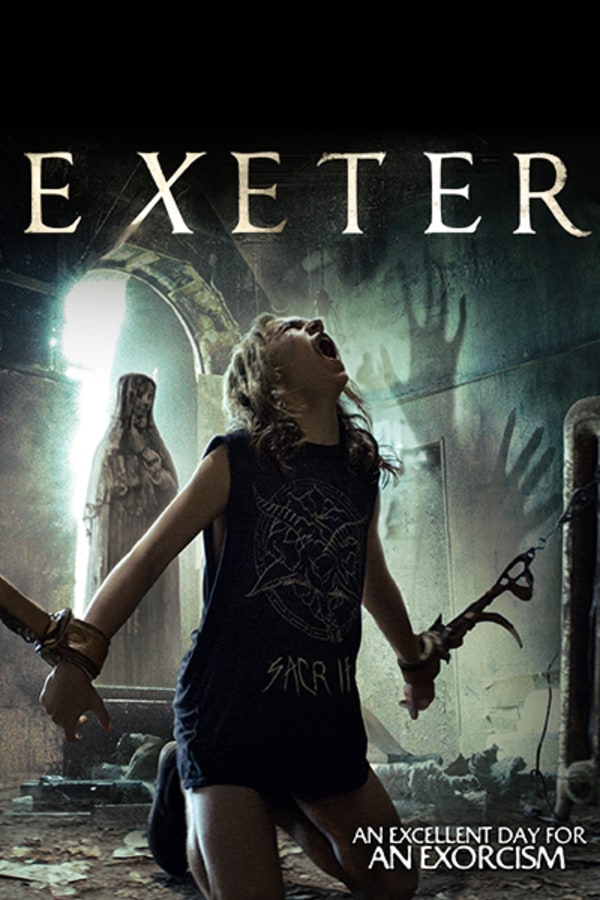 Exeter
Directed by Marcus Nispel
After a party at an abandoned asylum with a dark past, a group of teens tinker with the occult and one of them ends up possessed. Finding themselves locked in the haunted hospital, the gang decides to perform an amateur exorcism. But their efforts unleash an even more vicious entity, who proceeds to possess them one by one, turning their after hours rave into relentless torment. After remaking TEXAS CHAINSAW MASSACRE and FRIDAY THE 13TH, Marcus Nispel dreamed-up this jolt-inducing mashup of slasher and possession flicks. Watch it back-to-back with NIGHT OF THE DEMONS for an exor-llent evening.
A group of partying teens accidentally release an evil entity after performing an amateur exorcism.
Cast: Stephen Lang, Kevin Chapman, Kelly Blatz
Member Reviews
There didn't seem to be anything special about this film. I can take this one or leave it.
Great Evil Dead style horror.
I love when a movie knows its identity from the start and stays true right through the end. Exeter doesn't take itself too seriously and manages to poke fun at the usual horror cliches with some well timed and executed laughs, but still lands with some great tension and scares. Not to mention very impressive practical effects given the budget of the film. I would definitely recommend to any fans of the genre.
Another Great one.....Loved it....Keep it coming....!!!