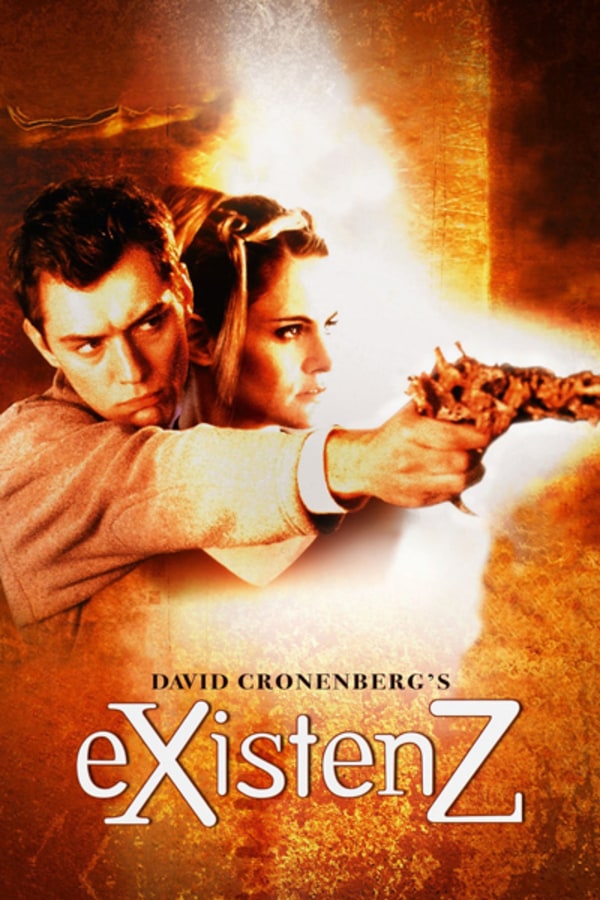 eXistenZ
Directed by David Cronenberg
During the first closed-door demonstration of an amazing new virtual reality game - called eXistenZ - the system's brilliant designer, Allegra Geller, is violently attacked by a crazed assassin intent on killing her and destroying her creation! Forced to flee into hiding, Allegra enlists a young assistant to help her in testing the damaged system...by convincing him to join her inside eXistenZ! The action then explodes as their world's real-life dangers begin to merge with the fantasy of the game!
While demonstrating her new virtual reality game, designer Allegra Geller is attacked by an assassin bent on killing her and destroying her creation.
Cast: Jennifer Jason Leigh, Jude Law, Ian Holm, Willem Dafoe, Don McKellar
Member Reviews
I think there was a decent concept but they just didn't get it. Some neat creatures but just didn't care much for the story.
one of my all time faves. Cronenberg rules
Still a weird movie, not sure what's up with the foot fetish in this movie
Oh my gord, JJL IS FAWKIN' HOT! And the movie's good too!
Never knew this movie excited... Just showed again 1999 was one of the best movie years EVER!