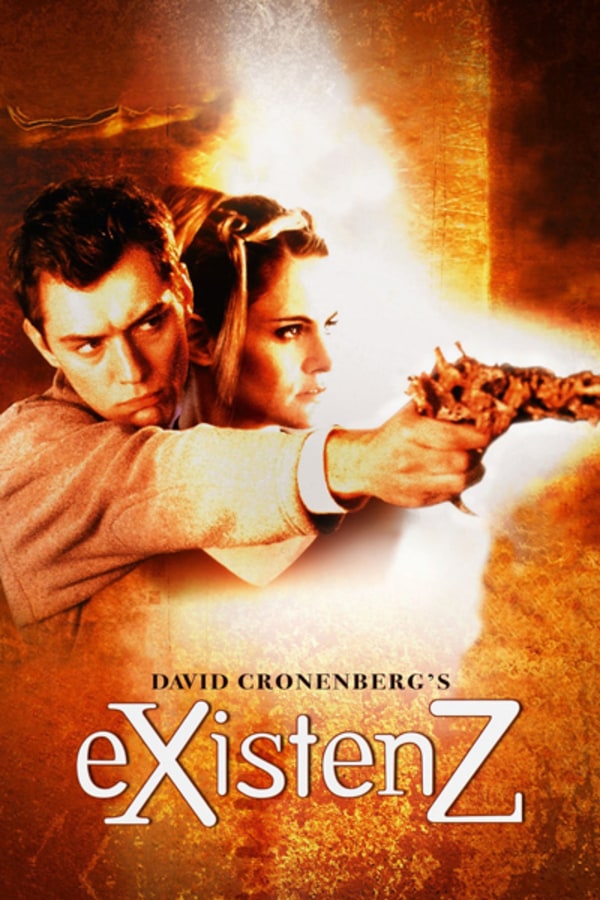 eXistenZ
Directed by David Cronenberg
During the first closed-door demonstration of an amazing new virtual reality game - called eXistenZ - the system's brilliant designer, Allegra Geller, is violently attacked by a crazed assassin intent on killing her and destroying her creation! Forced to flee into hiding, Allegra enlists a young assistant to help her in testing the damaged system...by convincing him to join her inside eXistenZ! The action then explodes as their world's real-life dangers begin to merge with the fantasy of the game!
While demonstrating her new virtual reality game, designer Allegra Geller is attacked by an assassin bent on killing her and destroying her creation.
Cast: Jennifer Jason Leigh, Jude Law, Ian Holm, Willem Dafoe, Don McKellar
Member Reviews
Death to the demoness Allegra Geller!
This is one of the best movies in sci fi ever made. It drags in some parts but that lends to the lost reality it inhabits. If you liked The Matrix watch this.
Strange how The Matrix, The Thirteenth Floor, and eXistenZ, all came out in 1999, and all three seem to have looked at one another's scripts while writing them. All three are really good movies, but eXistenZ is the better mind-fuck. They would be great movies to watch back to back to back.
Now I'm starting to understand Nolan's inspiration for that infamous film of his...