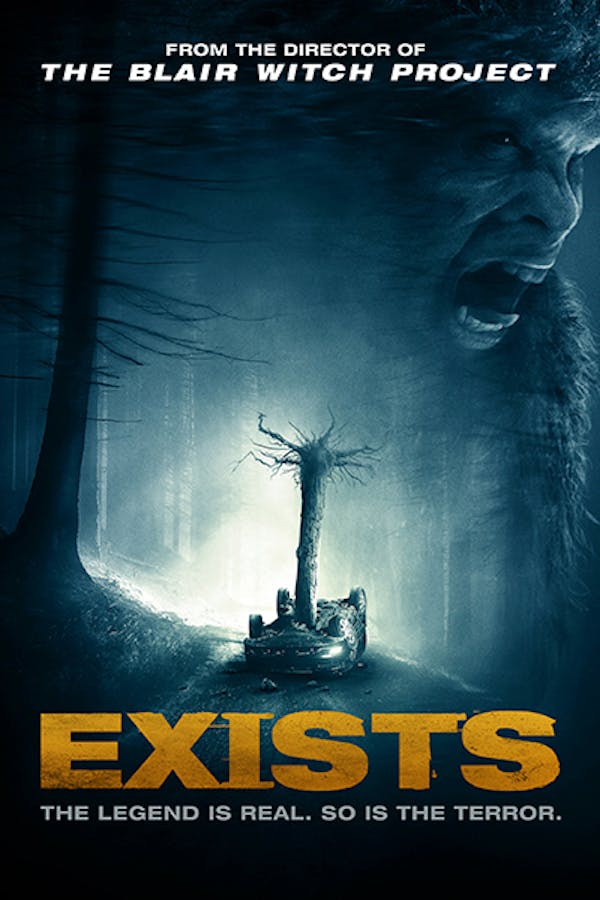 Exists
Directed by Eduardo Sanchez
When five friends discover their vacation spot is in the center of Bigfoot stomping grounds, they must use their wits and weapons to battle the angry creature. But when they wound the bushy barbarian, it decides to make them all pay. Found-footage pioneer Eduardo Sánchez (THE BLAIR WITCH PROJECT) avoids the cabin-in-the-woods cliches, giving us characters who respond to their situation in believable ways. Combine that with Brian Steele's chilling portrayal of the monster, and you have what may be the scariest of the recent wave of found-footage Bigfoot flicks. Contains strong language, sexual scenes, violence and gore.
Five friends discover their vacation spot is in the center of Bigfoot stomping grounds.
Cast: Dora Madison Burge, Brian Steele, Denise Williamson, Samuel Davis, Roger Edwards, Chris Osborn
Member Reviews
Spoiler alert: Entertaining but didnt like any of the characters, their relationships were distant almost like 5 strangers went camping together. Severely under prepared for a weekend in the woods too, no hatchet, axe, or knives... Like did they even want to make a fire? They could've killed that thing in the cabin if they were just a little more offensive or planned their shots more. But I finished it so yeah it was still good though a bit frustrating at parts.
First of all, Bigfoot should be BigFEET. What, is only one foot big? And the other is average? Secondly, RIP to baby Bigfeet, it deserved better. Thirdly, a lot of choices were made in this movie. I would not go out into the woods with these people. Hardly seem like friends. Would like to see a sequel from baby Bigfeet's POV.
An excellent found footage monster movie!
Five stars for Realism. 1000% this is how it would go down.
not the worst thing ever but dont bother