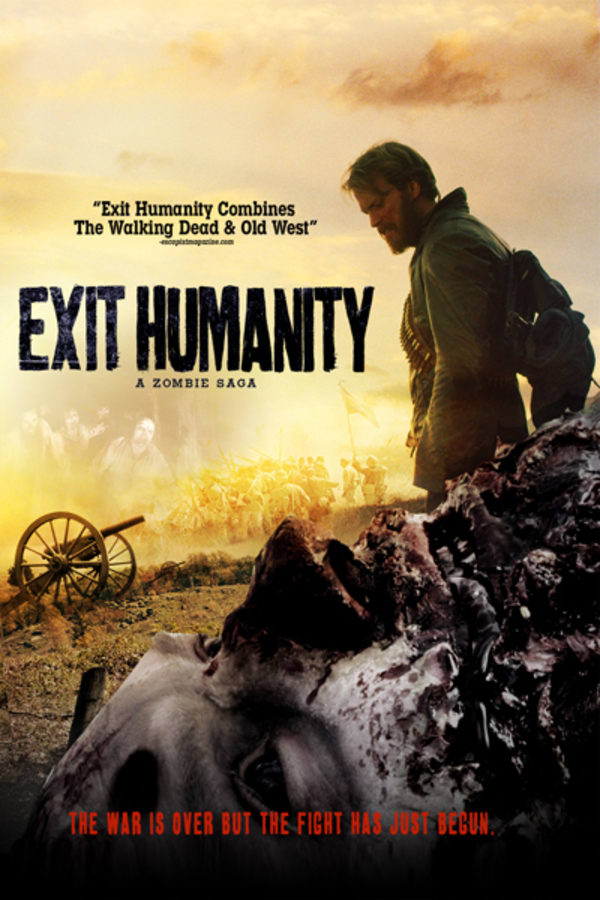 Exit Humanity: A Zombie Saga
Directed by John Geddes
After surviving the Civil War, a soldier faces a harrowing zombie outbreak. Returning home, Edward learns his wife and son have both been turned into the walking dead. Despite his anguish, Edward soon finds a purpose when he agrees to rescue a man's wife from a general (Bill Moseley) who is using humans for sick experiments in order to find a cure. But things get very dangerous when they encounter a witch (Dee Wallace) who holds the key to solving the zombie epidemic for good. A fresh historical twist on the zombie formula with enough gore to satisfy flesheating fans.
After surviving the Civil War, a soldier faces a harrowing zombie outbreak.
Cast: Mark Gibson, Bill Moseley, Brian Cox, Dee Wallace
Member Reviews
Awesome film. Well acted, competently shot and decent special effects. I like the time period this took place in so that was a big plus for me. My only complaint is that storyline surrounding the main villain seemed a bit thin...not a deal breaker of course, but should've been developed further to create a bigger impact.
Was ok for me, not something that I would probably watch again but kept me interested enough to see the end. Zombie make up was good.
It took me a few times before I could get through this movie. If not for my son, I might not have at all. I'm glad he as a taste for the under rated, wildly undiscovered or non mainstream movies. I would never have discovered how good this movie is without my monsters persistence to watch it with him. Slow beginning for those of us who lack patience, but worth it to stick it out. M2 and I agreed that the ending for this one was good and couldn't have been better if done any other way. Exit Humanity, shows what it could be like for some, if the world went into an apocalyptic state. 5 skulls from both of us.
I loved this! Very original take on the Zombie sub-genre.