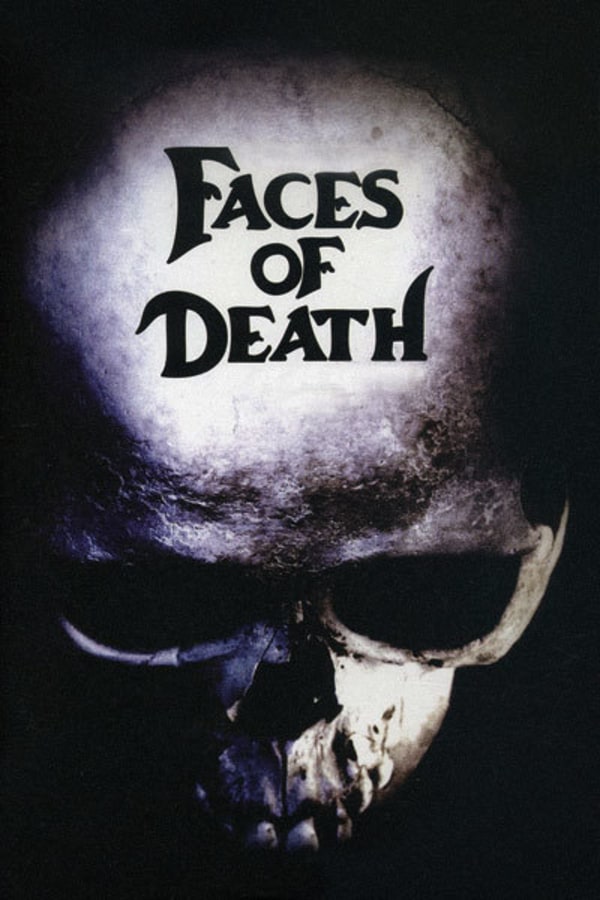 Faces of Death
Directed by Conan LeCilaire
This notorious cult "documentary" claims to show real footage of horrifying deaths of every shape and size, including animal attacks, wartime deaths, crashes and brutal murders. Is it real or faked? Google can give you the answer, but why spoil the fun? After its release in 1978, FACES OF DEATH became one of the most popular cult horror videos in history, and watching it became a rite of passage for young horror fans who had to sneak the tape past their parents. Invite your friends over, fry up a big bowl of monkey brains, and prepare to cover your eyes. Contains violence and gore.
This notorious cult doc claims to show real footage of horrifying deaths.
Cast: Michael Carr, Thomas Noguchi
Member Reviews
Mondo and bullsh*t thrown in a blender. The forbidden vignettes of childhood lore. The movie that your cool friend with the divorced parents swiped from the rental shop. P. T. Barnum for weirdos.
If I could give it less than 1 skull I would. This is some sick sh*t. If you like animal cruelty then this film is for you. If you like animal cruelty then you should seek professional help. Bad film, crappy script, and not at all entertaining. Can I scrub my brain of the 15 minutes I watched? I know which are fake and which are real and it changes nothing. Disappointing to say the least. Poor animals, humans suck!
Better than Cannibal Holocaust-- the narration is the worst, clearly written the day before it was recorded.
OMGoodness...! Re-living my adolescence through this myopic pseudo-carnage (in most cases.. ;) was an absolute thrill... (sick, yes, but hey, in 78, I was 11, and still kill-proof, and my buddies & I watched this tape MANY times...). Twisted, Gross, Contrived, Sensationalist and Gratuitous (Obviously)... If you're looking for 'meaningful' fare, well... Why have you subscribed to SHUDDER? ;) For those of us that live for the schlock - this one may fall far short of satisfying for folks under 30(?) who aren't into 'retro', but for us 'old-timers', it's Pure Nostalgia... I got to talk with John Schwartz (excuse me, Conan Le Cilaire ;) a few years ago, and couldn't help asking the obvious questions - he's a good sport, and this movie is exploitation at it's pre-80's pinnacle... If you're into that sort of thing (which I clearly am), it is FOR YOU... If you're looking for profundity, may I suggest Profondo Rosso? ;)