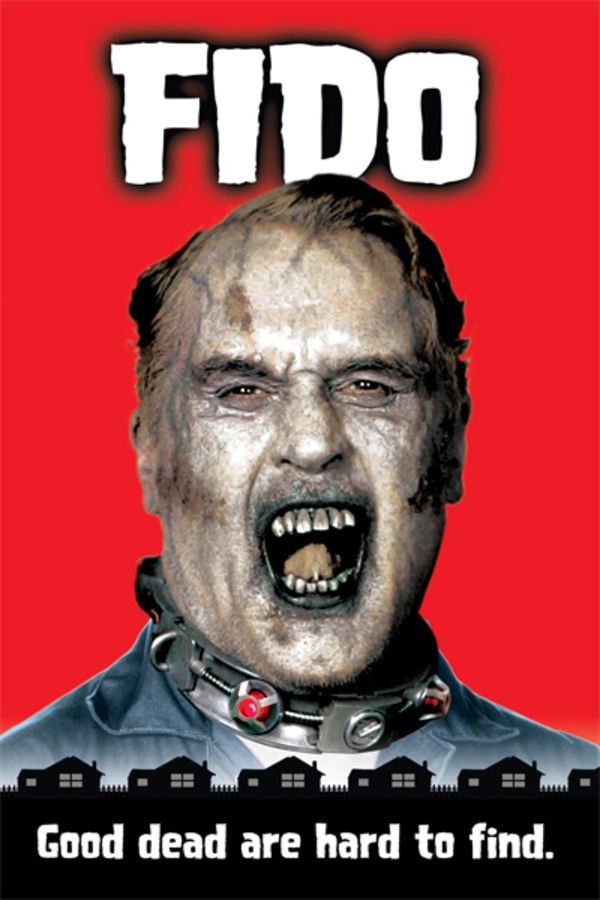 Fido
Directed by Andrew Currie
Timmy Robinson's best friend in the whole wide world is a six-foot tall rotting zombie named Fido. But when Fido eats the next- doorneighbor, Mom and Dad hit the roof, and Timmy has to go to the ends of the earth to keep Fido a part of the family. A boy-and-his-dog movie for grown-ups, FIDO will rip your heart out.
When Timmy's mom brings home a zombie servant, he discovers a new best friend and is determined to keep him, even if his zombie ate the next-door neighbor.
Cast: Carrie-Anne Moss, Billy Connolly, Dylan Baker, K'Sun Ray, Henry Czerny
Member Reviews
Good acting and a fun silly script! Light hearted Zombie classic for sure!
An interesting examination of humanity "winning" the zombie apocalypse and taming them for pets, housework, etc. Surprising amount of character development and a rather intense focus on the theme helps this one stand out from a pack of also-ran dead flicks. Plus: weird to see Carrie-Anne Moss as a 50s mom. Worth it for that alone.
Gah I love this movie! It's so silly but satisfying.