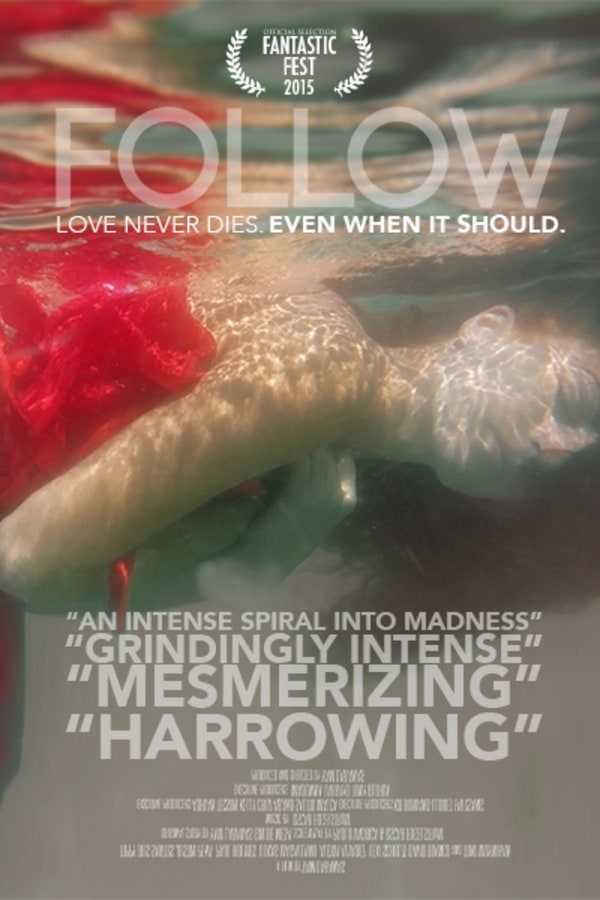 Follow
Directed by Owen Egerton
Thana has an enigmatic early Christmas present for Quinn, but before he can figure out what's going on, he blacks out. When he wakes up the next morning, he finds his entire world crashing down. DEADGIRL and LOOPER's Noah Segan stars in this twisted, devastating psychological thriller from author-turned-filmmaker Owen Egerton.
Quinn's world crashes when his girlfriend gives him an early Christmas present.
Cast: Noah Segan, Haley Lu Richardson
Member Reviews
confusing. great hair. The caroling special needs guy was the best.
The Sky lark Lounge is a nice venue, awfully small yet a nice place. this movie was okay the best part was at the end when the guy was outside singing and the girl goes outside thinking she'd found "Freedom" Quinn walks up behind her and smacks her in the head with the shovel! laughed my ass off when i saw his "WHAT THE FUCK FACE"!?
i only watched this because the reviews were so good.... there must be a lot more sicker people out there than I thought.... how could anyone think suicide...near necrophilia...as a good watch???? i cant even begin to fathom someone enjoying this film and they dont have some kind of mental illness themselves. the movie is sick, distasteful, and morbid and not in any way a horror flick in any other way than it was a horror of a train wreck. you have to completly suspend reality to even believe most of the movie...gunshots with neighbors a stones throw away yet noone hears them several times...2 people dont answer their phones or show up for work for days and noone comes looking for them, calls the police etc...a girl screaming in the front yard in the middle of the day yet no one hears it... the best part of this movie is Donny Most makes a cameo and it was nice to see Ralph Malph!
I'm pretty sure we're not allowed to swear on these reviews. All I can say is I turned it off during the gun scene because both those people are Darwin Award winners. I see other reviews that say it's really good but I cannot abide such stupidity and the utter lack of backbone on the part of the "victim". If such things irritate you, take my advice. Don't bother with this. You'll be happier.
wow,i was actually scared by this one a little,which doesnt happen very often.