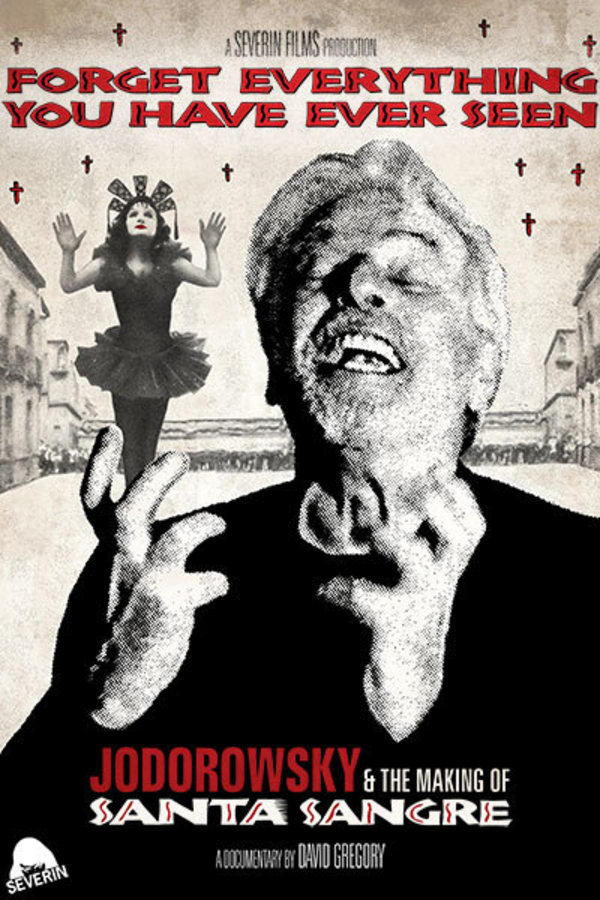 Forget Everything You Have Ever Seen: The Making of Jodorowsky's Santa Sangre
Directed by David Gregory
In 1989, iconic avant-garde and surrealist filmmaker Alejandro Jodorowsky unleashed his incredible SANTA SANGRE. Arguably his only true horror film--about a man driven to kill by childhood trauma--the mesmerizing and singular movie is chronicled here in a making-of documentary featuring interviews with the cast and crew.
Witness the making of Jodorowsky's SANTA SANGRE.
Cast:
Member Reviews
Santa Sangre is excellent and so is this look at the making of the film. Jodorowsky is insightful and inspiring as always!
Wonderful! So inspiring. I want to go forth and make art and be unashamed.
Fascinating. Everything about it is just captivating. Wish it were 2 hours longer.
Alejandro Jodorowsky is a legend. This is a must watch documentary
Jordowosky is the shit. After becoming a fan of The Holy Mountain and El Topo, I had to watch. This guy never disappoints.