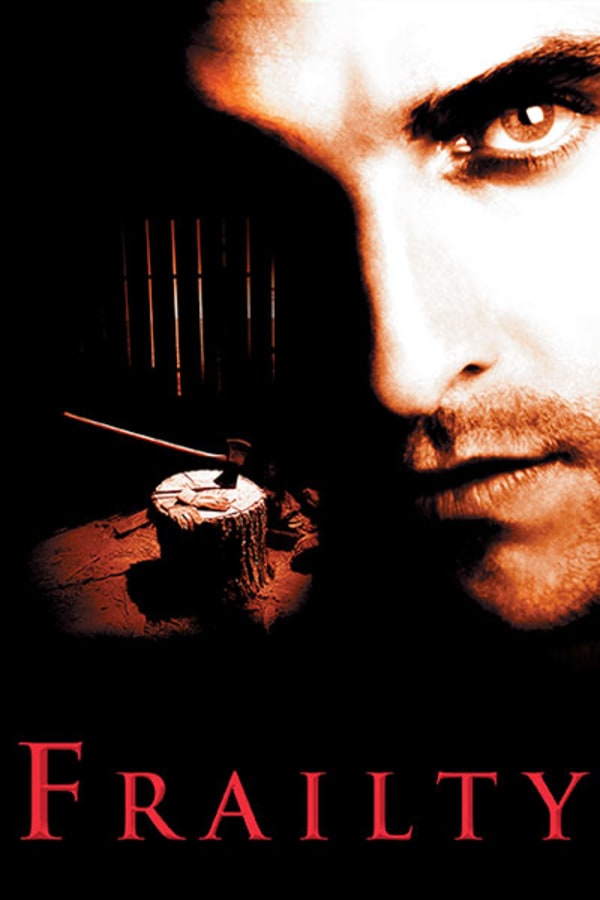 Frailty
Directed by Bill Paxton
Years after terrorizing a small Texas community, the God's Hand Killer has returned - leaving in his wake a perplexing trail of fear and death. Convinced that he knows the killer's identity, Fenton Meiks shows up at FBI Headquarters, intent on putting an end to the murderous rampage and relieving his conscience of his family's sinister secrets. One of the few films directed by the late Bill Paxton, FRAILTY is a tremendous, underseen thriller and terrific display of what the actor was capable of.
A religious fanatic enlists his sons to help murder those he believes to be "demons" on Earth.
Cast: Bill Paxton, Matthew McConaughey, Powers Boothe, Luke Askew
Member Reviews
Matthew McCounehey where are you going with that axe?!?
Thought provoking and brutal. Great acting and just disturbing as all get out.
saw this in the theater, woke up when the credits came on. good attempt, boring movie.
I feel like I like the idea but just didn't care for the movie.