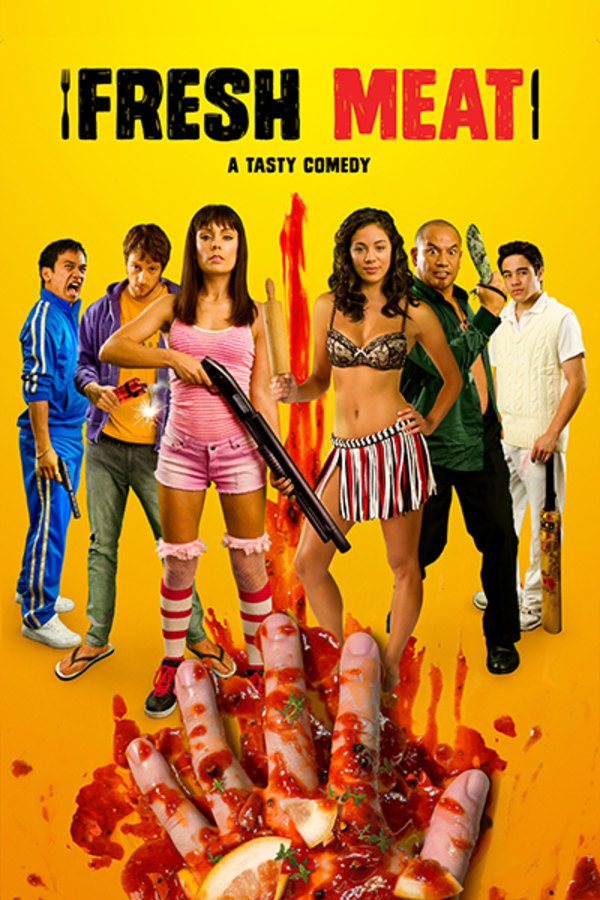 Fresh Meat
Directed by Danny Mulheron
When a dysfunctional gang's prison breakout goes violently wrong, they need a hideout in a hurry. Picking the McMansion of a middle-class family in the suburbs seems like a safe bet, until it becomes clear that this particular family has reintroduced some very old-fashioned cuisine to their table. Will the gang escape the trap, or is there gangster in the casserole for dinner tonight? A gruesomely funny, no-holds-barred comedy with style to burn, Fresh Meat will leave you hungry for more.
Prison escapees hide out with an upper crust family of cannibals.
Cast: Temuera Morrison, Nicole Kawana
Member Reviews
Good and gory horror comedy. Wish the girl that played Rina had worked more since.
Good movie. Funny & bloody in a way I wasn't expecting.
What fun! A gory giggle that kept me entertained the whole way through. Well done.
completely harmless but a lot of fun, one of those movies where everyone seems to be having a blast making it.