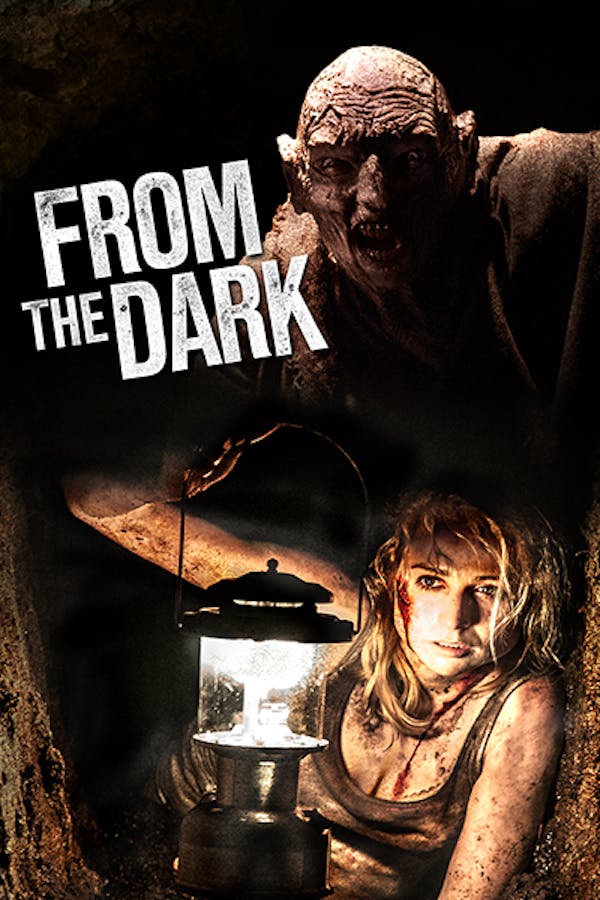 From The Dark
Directed by Conor McMahon
A young couple are terrorized by a mysterious creature that thrives on darkness in this Irish horror film from director Conor McMahon (STITCHES). Woe to Sarah, whose boyfriend Mark ignores their GPS, landing them smack in the path of a truly frightening monster. Together, the couple must wield light-making devices to escape - before it's lights out on them. Fangoria called this disturbing couple-in-trouble story a "taut, coiled piece of dread-infused cinema" that "delivers everything one could hope for from a fresh entry in that [creature horror] subgenre." Contains strong language, violence and gore.
A young couple are terrorized by a mysterious creature that thrives on darkness.
Cast: Niamh Algar, Stephen Cromwell, Ged Murray
Member Reviews
Would have been good as a short. Instead, it was like Dog Soldiers was remade with Vampires and a much less-entertaining cast. I could understand this pacing for a slow burn, but... there wasn't anything to burn. I must have checked the remaining time 5 or 6 times waiting for some form of climax. The girlfriend was a total G... boyfriend was cringe.
Decent movie, decent actors, slow plot.
I did not expect it to be this good, it was intense. great actors!
Fucking great movie! Love the main character, the twists and turns that get better and better, and the ending......fucking great! Only thing is and I don't want to spoil anything for those who haven't seen it but I so wished both made it. What a thrill ride at the ending and there are very little horror thriller supernatural movies I've seen that actually had me at the edge of my seat like I actually cover my face in anxiety for one of the characters at the end at thats extremely extremely EXTREMELY rare....I've seen thousands of horror thriller movies and the uniqueness of this movie was so refreshing. Great concept,good actors,great directing, great producing,scary,thrilling,supernatural,even brought in heart to the movie....great story of survival just wish two of the characters had made it and it did leave me with one burning question though the character did what they had to do when bit what about how fast does it spread and scratch on that character could there be a sequel could that character turn but then the likely hood of it getting a sequel is very rare I know but anyhow GREAT MOVIE WELL DONE! I DEFINITELY RECOMMEND IT!👏🏽👏🏽👏🏽👌🏽💀💀💀💀💀☠️☠️☠️👍🏽That's an 8 out of 10 for those who don't get the emojis lol
Dark, tense survival horror flick. Loved the creature!