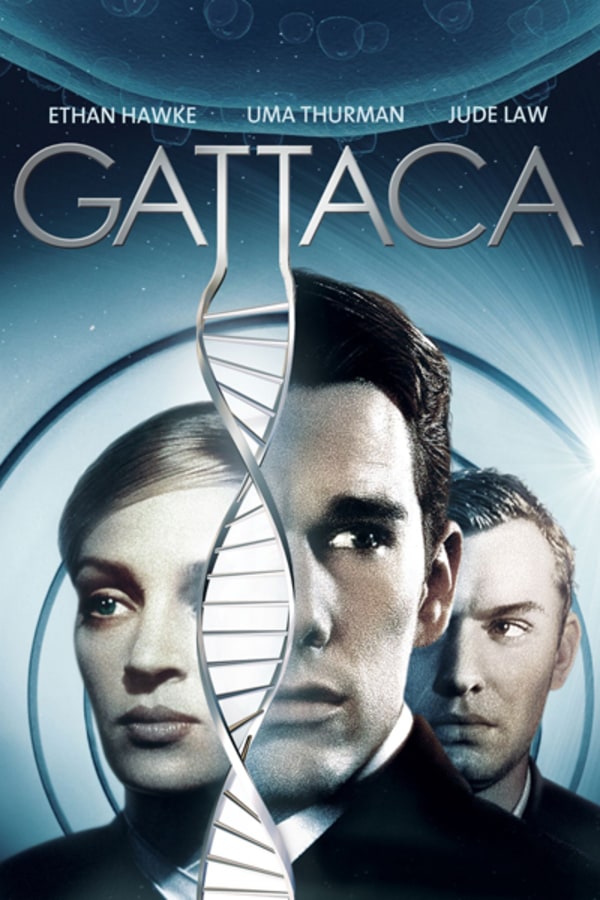 Gattaca
Directed by Andrew Niccol
In this futuristic thriller, "designer people"-forged in test tubes-rule society, and carefully engineered genetics determine a person's life. Ethan Hawke stars as Vincent Freeman, a young man labeled an "In-Valid" because he was conceived not in the lab, but in love. Determined to achieve his goals, he buys an identity from a DNA broker, changing places with genetically perfect but paralyzed Jerome (Jude Law).
A murder investigation threatens to expose a young man who assumes a false identity in this futuristic thriller.
Cast: Ethan Hawke, Uma Thurman, Jude Law
Member Reviews
I love this movie. Jude Law was fantastic and memorable. Definitely gave me something to think about
Good movie...but how is this horror? I mean, I guess it has tense elements and stuff. And a sort of gothic atmosphere? But it's mostly noir sf crime fiction
Great movie, but gave it one star on this app because it is simply inappropriate here and another clear sign of "network drift". This is supposed to be a HORROR app, not the Syfy Channel. Come on, guys!
Fantastic movie. I have to admit I was skeptic at first, but watching everything unfold was amazing.