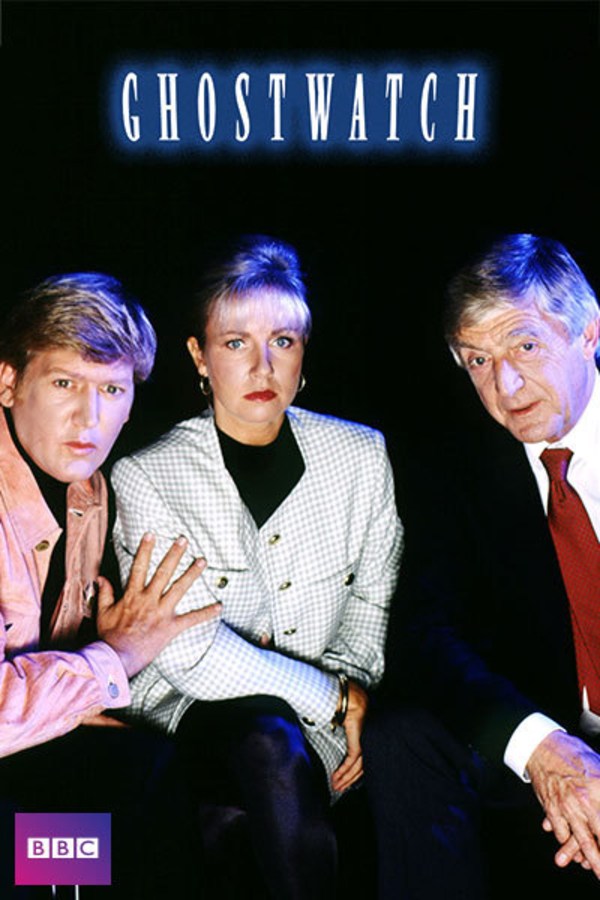 Ghostwatch
Directed by Lesley Manning
A TV reporter investigates a haunted house in this classic British "documentary", which was originally broadcast in the UK on Halloween in 1992. As experts in the BBC studio discuss supernatural phenomena, reporter Sarah Greene waits patiently for proof of a poltergeist named Pipes, whose bad behavior grows bolder throughout the evening. GHOSTWATCH freaked out gullible viewers across the UK (no warning indicated the special was scripted), leading to controversy, lawsuits and a devoted cult following who continue to search the doc for hidden glimpses of the ghoul.
A TV reporter takes her crew to investigate a haunted house in this legendary British "documentary".
Cast: Craig Charles, Michael Parkinson, Mike Smith, Sarah Greene
Member Reviews
WAY AHEAD OF ITS TIME. Holy shit, man. This one is amazing. Seriously, I haven't seen something this good in a long time.
An utterly fantastic bit of horror that doesn't rely on gore, explicit monster depictions, or even death to sell its scares. This might just be the best English found footage film ever made, and it's made all the more scary by its presentation. This was presented, at the time, like a real broadcast, aside from the writing credit at the start and the cast/crew credits at the end, and it led to quite a bit of hysteria. Honestly, even now, even in the comfort of my home, on my laptop, nowhere near England, it gave me the same feeling of tension and paranoia. That's incredible considering it's nearly thirty years old.
This was way ahead of its time, and still holds up with age, IMO. Definitely scary, sucks you into it, and feels like it's actually happening effortlessly. Wish they made em more like this, these days.