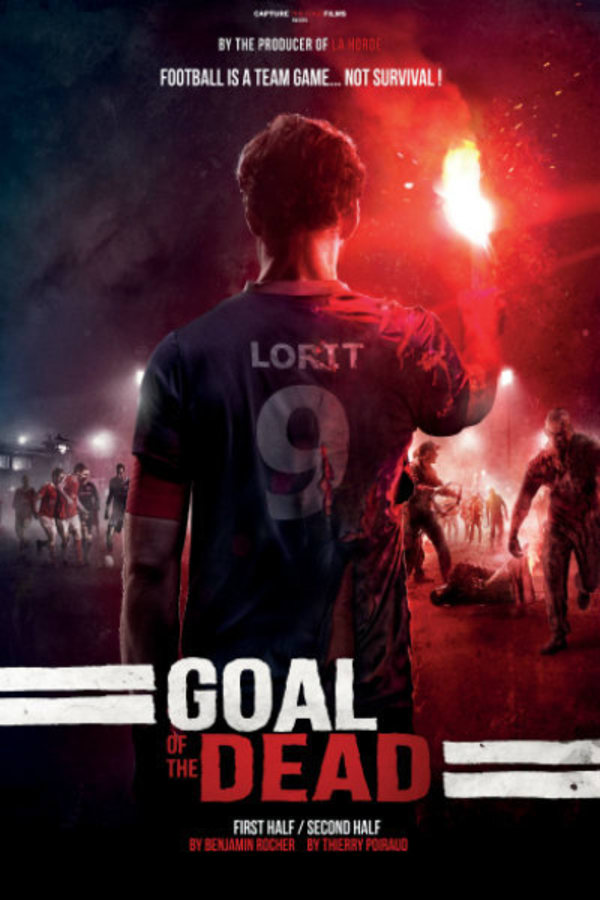 Goal of the Dead
Directed by Thierry Poiraud, Benjamin Rocher
When soccer star Sam arrives in his hometown for a big match, he knows the residents resent him for leaving, and hope he and his team get creamed during tonight's game. But after Sam's biggest rival is injected with super-steroids that turn him into a raging zombie, an outbreak spreads that raises the stakes of the game considerably. Now it's not just win or lose, it's win or die! Thierry Poiraud and Benjamin Rocher's ultra-gory horror-comedy skewers the behavior of both soccer fans and players with gruesome gags and scares "zom-com" lovers are sure to devour. Contains violence and gore.
A French soccer team arrives in a small town just as the opposing team's players begin turning into zombies.
Cast: Alban Lenoir, Charlie Bruneau, Tiphaine Daviot
Member Reviews
Good fun film, well worth a watch
This was actually pretty refreshing! a nice curve ball to the zombie genre
Not as good la horde which is my fave zombie movie of all time but still a damn good zombie. The french know how to make good zombie movies
I had WAY too much fun with this flick! Its got everything in it! The humor and banter are spot on, and well placed among all the chaos. It is a blast!!!