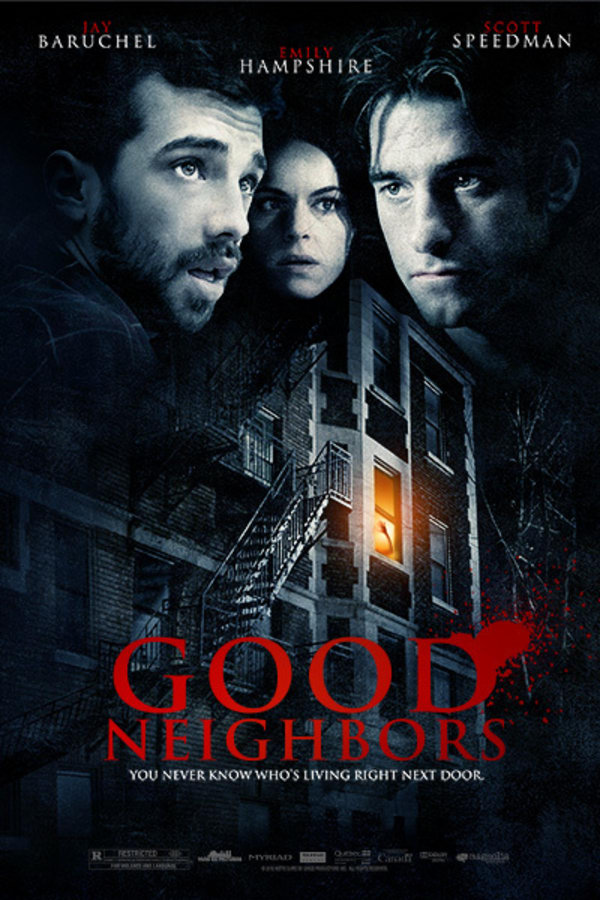 Good Neighbors
Directed by Jacob Tierney
Neighbors Spencer (Scott Speedman) and Louise (Emily Hampshire) have bonded over their fascination with a recent string of murders terrorizing their community. When a new tenant named Victor (Jay Baruchel) moves into the building, all three quickly hit it off. However, they soon discover each has his or her own dark secret. As the violence outside mounts, the city retreats indoors for safety. But the more time these three neighbors spend together in their apartment building, the clearer it becomes that what they once thought of as a safe haven is as dangerous as any outside terrors they could imagine.
A dangerous serial killer is on the prowl, and when three roommates retreat indoors for safety, they discover the killer is living among them.
Cast: Jay Baruchel, Scott Speedman, Emily Hampshire
Member Reviews
It is a slow burn (a trademark of Canadian horror and thrillers) but I got real Hitchcock vibes from this one - especially the third act.
👍🏻 Stay tuned for the clip after the credits
Great mystery-thriller with a very unsettling tone because of the "weirdness" of each character. While Baruchel's performance was a bit corny (as expected) it didn't detract away from the characters of Louise and Spencer. The mystery itself was also very clever although it left many unanswered questions. Still, definitely a nice little hidden gem.
I enjoyed this cute, f****d up little movie a bunch.