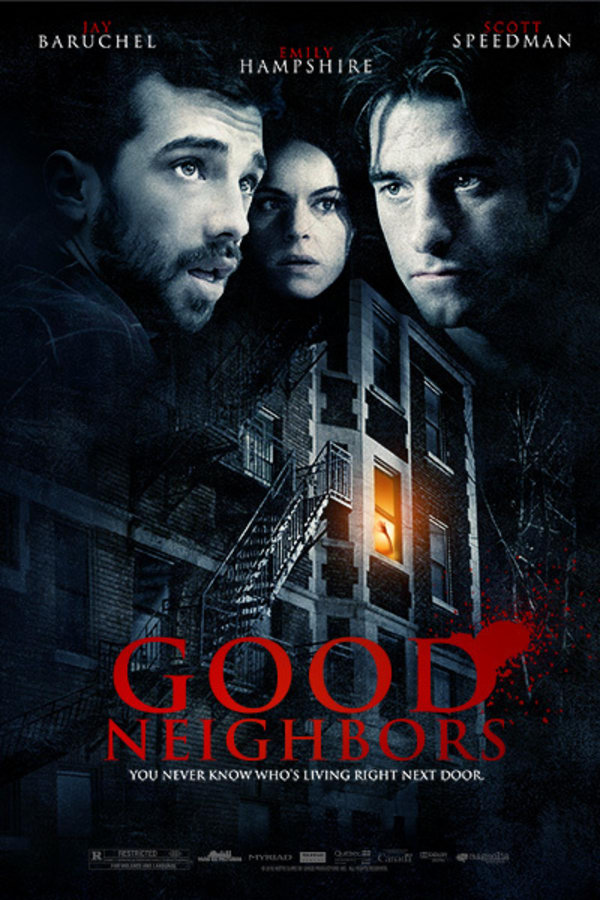 Good Neighbors
Directed by Jacob Tierney
Neighbors Spencer (Scott Speedman) and Louise (Emily Hampshire) have bonded over their fascination with a recent string of murders terrorizing their community. When a new tenant named Victor (Jay Baruchel) moves into the building, all three quickly hit it off. However, they soon discover each has his or her own dark secret. As the violence outside mounts, the city retreats indoors for safety. But the more time these three neighbors spend together in their apartment building, the clearer it becomes that what they once thought of as a safe haven is as dangerous as any outside terrors they could imagine.
A dangerous serial killer is on the prowl, and when three roommates retreat indoors for safety, they discover the killer is living among them.
Cast: Jay Baruchel, Scott Speedman, Emily Hampshire
Member Reviews
Good movie it took awhile to get interesting
Loved it!!! Great movie!!
I liked this movie...intresting people, felt bad for the cats.
You go from, "This is so good and so tense, I can't wait to see how this plays out- and I wonder how Quebecois separatist politics will figure into all this..." to, "Wow this was a bit of a let down" so imperceptibly over the course of this movie that you're not even that disappointed after it's all over, and you're tempted to rate it as better than it really is. 2.7 skulls.