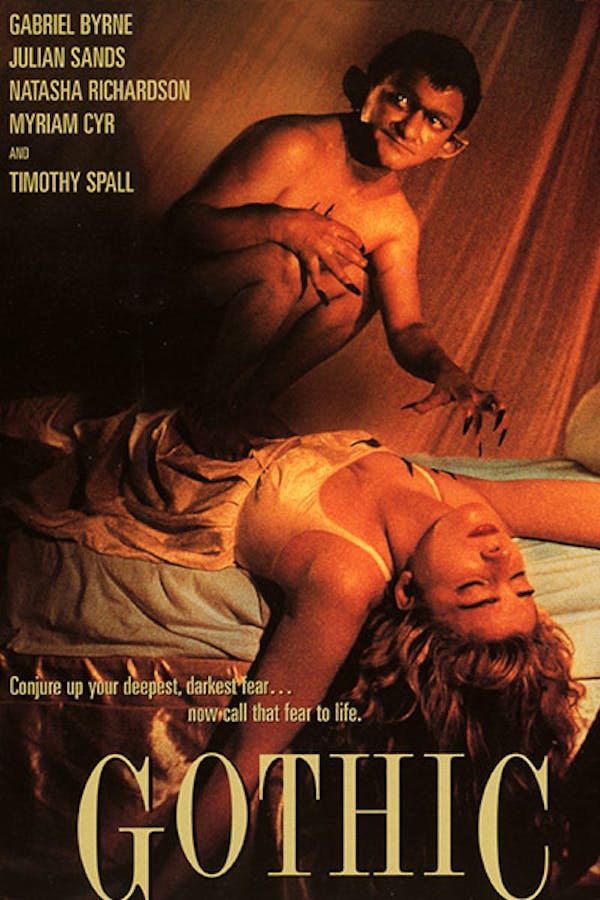 Gothic
Directed by Ken Russell
After a long career crafting controversial biopics about history's most celebrated artists, Ken Russell (THE DEVILS) set his sights on the famous evening when Lord Byron, John Polidori, and Percy and Mary Shelley held a contest to see who could write the best scary story, which resulted in two of the most important terror tales of all time: "Frankenstein" and "The Vampire". In Russell's naturally perverse and yes, gothic reimagining, a dark and stormy night filled with opiates, wine and lust leads the group on a surreal and scary journey into their own worst nightmares.
Ken Russell reimagines the story of the night Mary Shelley conceived of "Frankenstein".
Cast: Gabriel Byrne, Julian Sands, Natasha Richardson, Myriam Cyr
Member Reviews
It won't let me watch. Says it is. It available in my country!
you don't go to a ken russell film looking for restrained, quiet dignity. your mileage may vary, as the kids say, but i think this is a demented hoot.
Movie good not great. Love the soundtrack by Thomas Dolby.
Dull, visually stimulating to be sure but dull as hell. Felt like it was 5 hours long.