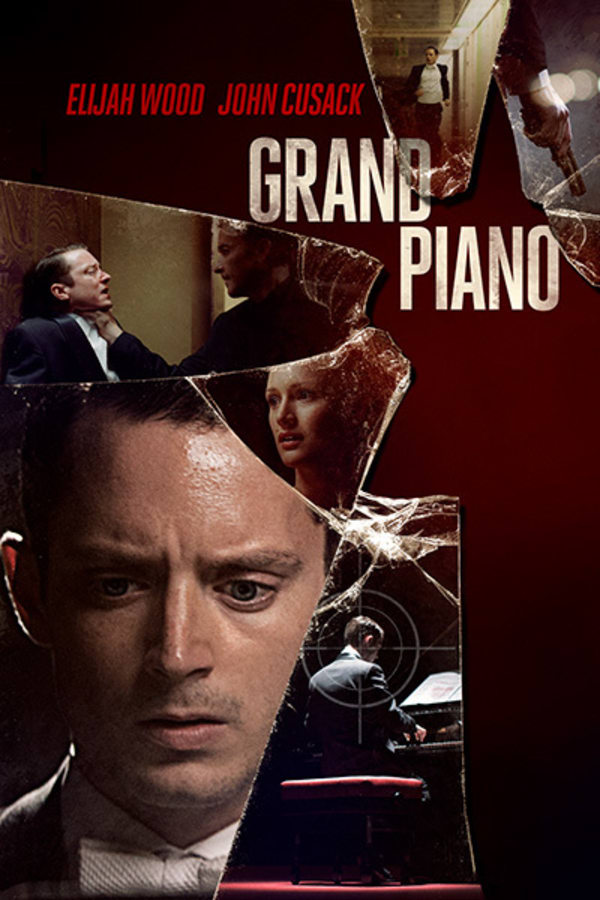 Grand Piano
Directed by Eugenio Mira
Pianist Tom Selznick (Elijah Wood) is giving a long-overdue concert after stage fright derailed his promising career. But when he arrives onstage, he receives a message from a sniper who tells Tom he will be shot if he plays a wrong note. As Tom tries desperately to outfox the assassin he eventually realizes there's no way out, and he'll have to confront the piece of music that scared him off the stage. A ultra-tense thriller in the vein of RED EYE and PHONE BOOTH, GRAND PIANO plays out every musician's worst nightmare - and makes it our own. Written by Damien Chazelle (LA LA LAND, WHIPLASH).
A pianist is menaced by a sniper who threatens to shoot him if he plays a wrong note.
Cast: Elijah Wood, John Cusack, Kerry Bishé
Member Reviews
Suspenseful and thrilling I really enjoyed the twists and turns.
Not bad but not really good either. Ending was disappointing.
Great thriller with an open ending.
More of a thriller than horror but still a fun ride. Elijah Wood is intense, desperate and complex as usual. He's versatile in the roles he choses but his horror/thriller roles are by far his best i.e, maniac, sin city, etc. John Cusack does well and as a GREAT addition, Alex Winter! Who is looking fabulous and still holds his own after all these years. Seeing him was like a magical easter egg so yay for that.
This movie was meh? It was pretty anti-climatic. However there are some interesting moments that keep you watching so I guess it's good for a one time watch.