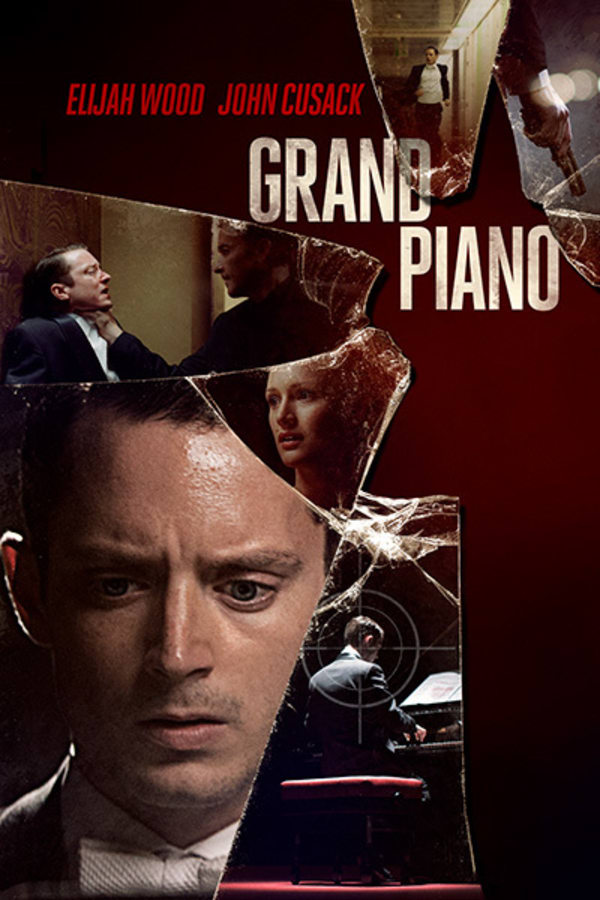 Grand Piano
Directed by Eugenio Mira
Pianist Tom Selznick (Elijah Wood) is giving a long-overdue concert after stage fright derailed his promising career. But when he arrives onstage, he receives a message from a sniper who tells Tom he will be shot if he plays a wrong note. As Tom tries desperately to outfox the assassin he eventually realizes there's no way out, and he'll have to confront the piece of music that scared him off the stage. A ultra-tense thriller in the vein of RED EYE and PHONE BOOTH, GRAND PIANO plays out every musician's worst nightmare - and makes it our own. Written by Damien Chazelle (LA LA LAND, WHIPLASH).
A pianist is menaced by a sniper who threatens to shoot him if he plays a wrong note.
Cast: Elijah Wood, John Cusack, Kerry Bishé
Member Reviews
Very entertaining and suspenseful. Elijah Wood nails this part.
I found myself waiting for some climatic moment to arise but only received a subpar ending. Enjoyable cinematography & characters. I'll rate it as "meh"
It was a well-done movie, and all around entertaining to watch, but lacks any sort of depth and originality. It suits itself really nicely and then you quickly may realize that it's just fluff. E. Wood did what any actor could do... but worse— just whining the whole time; with the same expression from beginning to end.
I've seen this before, I stumbled upon it somehow. And does it stand up. This is one of those amazing hidden gems.