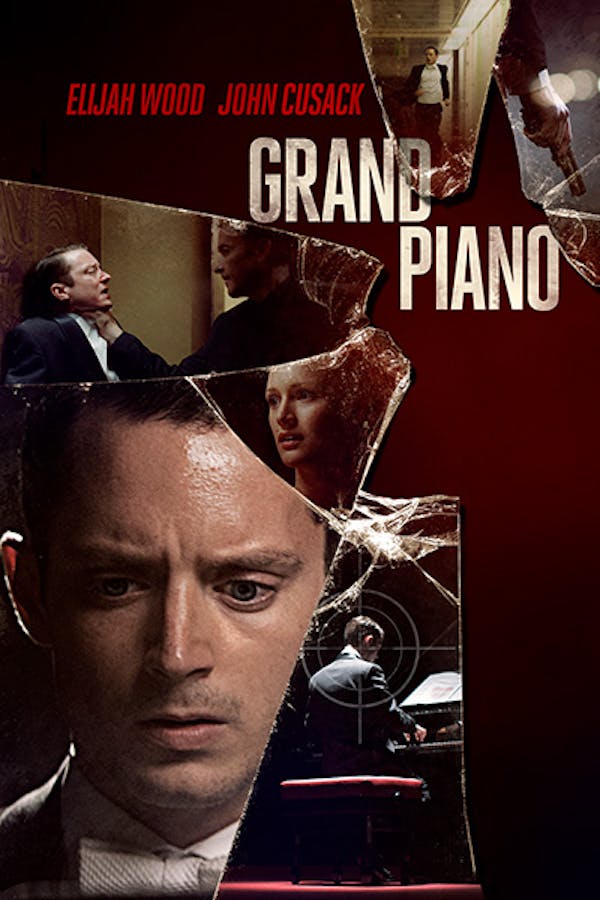 Grand Piano
Directed by Eugenio Mira
Pianist Tom Selznick (Elijah Wood) is giving a long-overdue concert after stage fright derailed his promising career. But when he arrives onstage, he receives a message from a sniper who tells Tom he will be shot if he plays a wrong note. As Tom tries desperately to outfox the assassin he eventually realizes there's no way out, and he'll have to confront the piece of music that scared him off the stage. A ultra-tense thriller in the vein of RED EYE and PHONE BOOTH, GRAND PIANO plays out every musician's worst nightmare - and makes it our own. Written by Damien Chazelle (LA LA LAND, WHIPLASH).
A pianist is menaced by a sniper who threatens to shoot him if he plays a wrong note.
Cast: Elijah Wood, John Cusack, Kerry Bishé
Member Reviews
The talking and playing at the same time has a strange offset to the film could have been done better, some bad timing if you can see past the corny cliché sprinkles quite good. Worth a watch.
Started out looking like it could be a winner. Rapidly ran out of suspense and struggled to keep me watching. 1 skull. And the ending was not good at all.
Engaging movie, did enjoy it more than I thought I would. More of a thriller than a horror movie, but worth a watch.
Started getting bored in the first act. For me it's just too similar to Phone Booth. Nowhere near as scary and lacks compelling performances like Colin Farrell and Sutherland do in that
Meh, bit silly really & def. not a horror. Very forgettable. Elijah Wood dong some terrible acting! Boooo. 1/5 skulls.