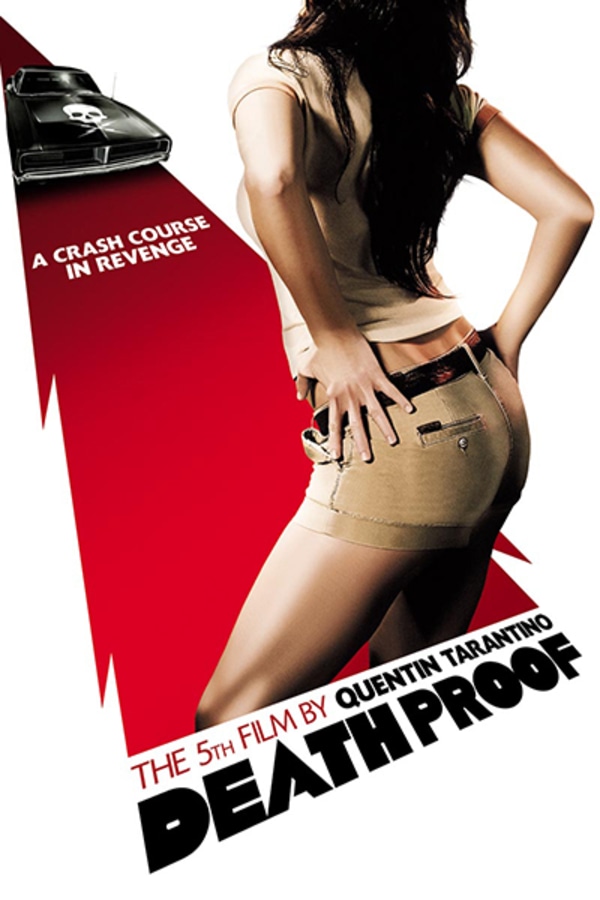 Grindhouse: Death Proof
Directed by Quentin Tarantino
Stuntman Mike (Kurt Russell), a professional body double for the movies, gets his kicks from stalking young women and murdering them using his "death proof" stunt car. After dispatching his latest victims in a grizzly pile up, Mike moves onto a new group of women, but gets more than he bargained for when his victims give as good as they get. Originally conceived as part of Tarantino and Rodriguez's homage to Grindhouse cinema, Tarantino's DEATH PROFF pays respect to the exploitation thrillers of the 60s and 70s, referencing the films of Russ Meyer as well as car chase epics such as Vanishing Point. Contains violence and gore.
In Quentin Tarantino's exploitation homage, Stuntman Mike stalks and slays with his death proof car.
Cast: Kurt Russell, Zoe Bell, Rosario Dawson
Member Reviews
Fun, beautiful to look at, and an interesting perspective of what makes a woman strong. I am more gay for Rosario Dawson than ever.
This is one of Tarantino's films that I just enjoy watching. I think the style of the camera work pulls the film a little bit back, but the two different story lines and Stunt Man Mike make this film an enjoyable Halloween watch for me.
It's impossible to watch this and not fall head over heels in love with Zoe Bell.
Really enjoy this one, but when rewatching it I usually start it at the beginning of the second story. The first half is good but ends up feeling almost irrelevant, especially compared to the far superior second half (which stands on it's own just fine).
Bad Ass Women! Fast Cars! Awesome Script!