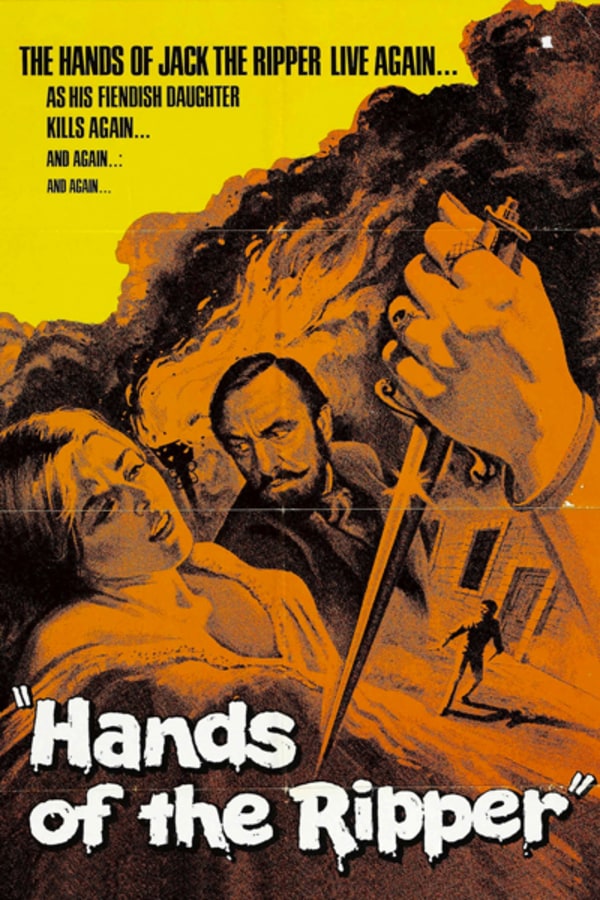 Hands of the Ripper
Directed by Peter Sasdy
The infant daughter of Jack the Ripper is witness to the brutal murder of her mother. Fifteen years later, she is a troubled young woman seemingly possessed by the murderours spirit of her father. Atmospheric and bloody, Hands of the Ripper is a treat of Hammer Horror.
In this Hammer favorite, Jack the Ripper's daughter carries on his murderous reign.
Cast: Eric Porter, Angharad Rees, Jane Merrow
Member Reviews
An above-average Hammer horror-thriller, with unexpected depths of character and pathos. The sadness and sense of unearned, inevitable tragedy make this one worth repeat viewings and/or DVD purchase. Great to see such surprising gems on Shudder!
Two stars because the one character we wanted to see get it the most didn't. Also, unlike some other reviewers, we didn't find Anna particularly sympathetic at all, just a bit pathetic. The other characters' complete blindness to her trancing out was quite unbelievable after a point.
Really quite touching, worth the time.
A little sad but very good just the same...
It wasn't an instant immersing Hammer film for me. But boy oh boy, I'm glad I stuck to it. ...Stick to it, Windows. Stick to it.