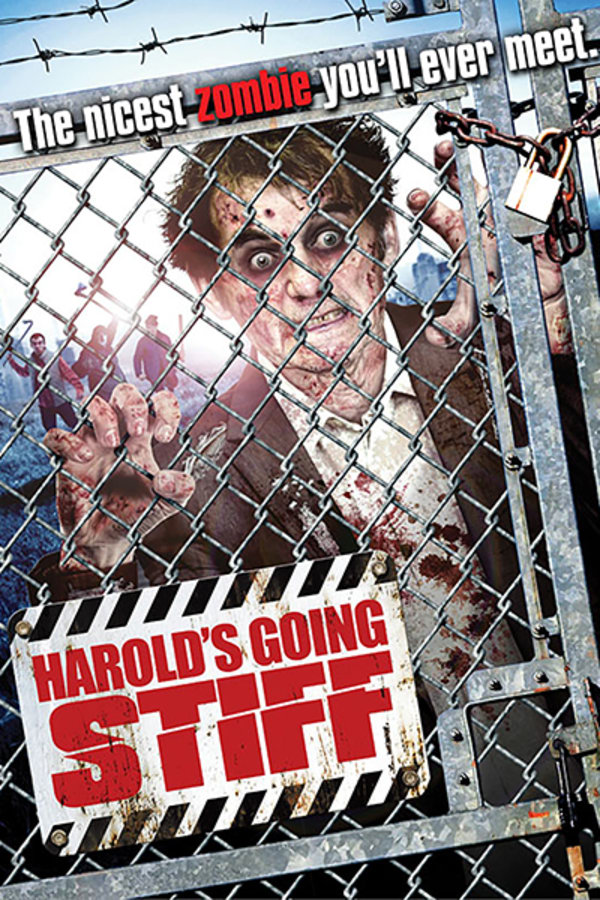 Harold's Going Stiff
Directed by Keith Wright
Lonely pensioner, Harold Gimble, has become the first man to suffer from a new neurological disease that is slowly turning him into a zombie-like state. Harold's hermit-like existence is shaken up when a vivacious nurse, Penny Rudge, is sent along to alleviate his stiffness. Her 'special' massage techniques work a treat on Harold and they soon become close friends. When Harold agrees to try a possible cure at a private institute, he's given a dire prognosis, and it isn't long before a small group of bloodthirsty thugs are pursuing Harold and Penny across dramatic moorlands in the hope of a kill. Contains strong language, violence and gore.
Slowly turning into a zombie, elderly Harold finds himself on the run from bloodthirsty vigilantes.
Cast: Stan Rowe, Sarah Spencer, Andy Pandini
Member Reviews
Great unique take on the zombie genre. Not exactly a horror. Although love is scary
Not a zombie movie and not a comedy as implied by the cover photo. Pulls at your heart strings more than anything. Certainly isn't a horror. I gave it four skulls for being unique and well acted. But if you asked me to rate it solely as a horror, it wouldn't get any skulls as it's closer to The Fault In Our Stars than it is any kind of zombie horror!
Really a little diamond in the rough. Went in with no expectations, really enjoyed this, definitely recommend it. Mockumentary style on a small budget. Loads of laughs and actually got me right in the feels.
So bad, lacks good acting. The plot is dreadful. Avoid.
Just perfect. Zombie-ish film with a real message & human story at heart, should make you laugh & cry in equal measure. Must watch.