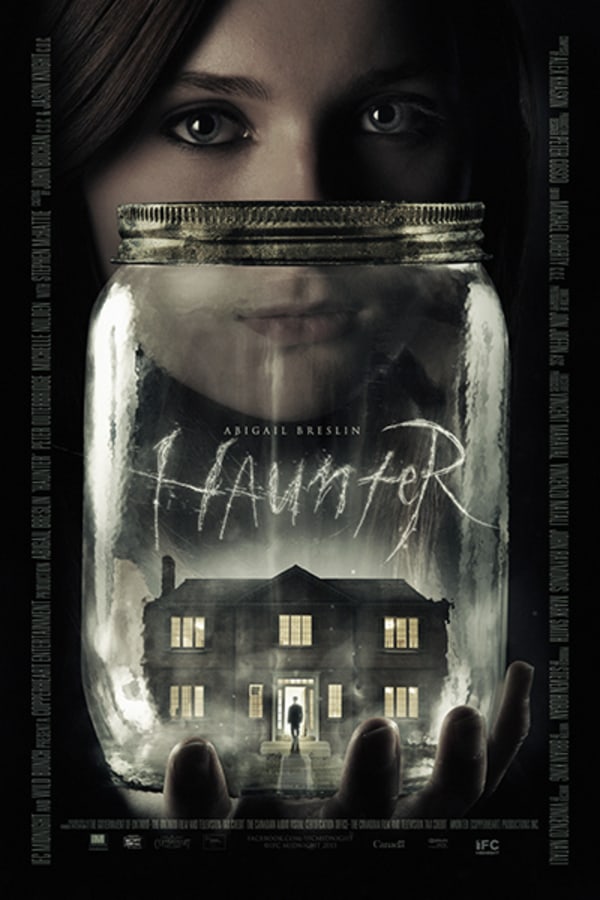 Haunter
Directed by Vincenzo Natali
In the latest fright flick from cult sci-fi horror director Vincenzo Natali (CUBE, SPLICE), a ghost must stop the spirit that killed her from killing her home's new tenants. Lisa (Abigail Breslin) and her family died in 1986 under sinister circumstances, and remain trapped in their house, unable to move on. When a new family moves in, Lisa decides to put an end to the supernatural slaughter. But in order to locate the evil entity's weak spot, she must make contact with the other spirits who also haunt the house. A clever twist on the haunted house formula.
A ghost must stop the spirit that killed her from killing her home's new tenants.
Cast: Abigail Breslin, Peter Outerbridge, Michelle Nolden
Member Reviews
great movie loved the story lots of twists and turns and very creepy.
It was much better than what I expected from the summary, probably because it wasn't horror. But then again, I find the idea of having to live the same day over and over again absolutely TERRIFYING ;) It's not fast moving, but the acting is very good.
This movie was different than most I have seen. The story was very well done. The acting wasn't bad either. Some parts were slow. But I would recommend this movie.
This movie was brilliantly done and acted. Abigail, you have some acting chops girl
I don't know how these movies classifying as horror when they leave you feeling happy at the end. I watch horror to be left scared or horrified not happy. It's not a scary movie but the plot is an interesting twist on the traditional ghost story and for that I give it three skulls. Watch while doing something else and it's good background entertainment.