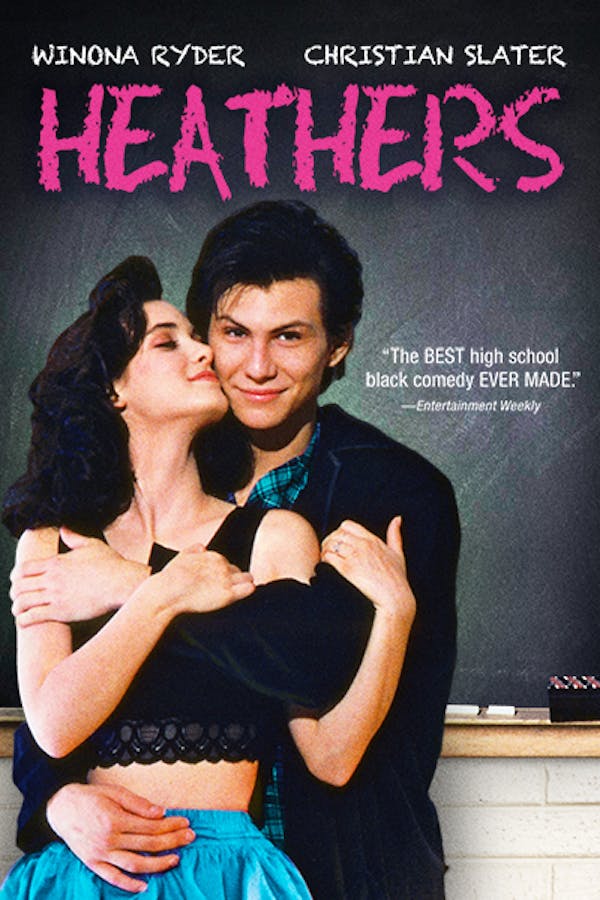 Heathers
Directed by Michael Lehmann
Westerburg High School's elite clique of popular girls is "The Heathers," comprised of the powerful Heather Chandler, the green-with-envy Heather Duke, and the cowardly Heather McNamara. Rounding out the foursome is Veronica Sawyer, who is so fed up with the Heathers and the entire peer pressure cooker that she starts running with J.D., a mysterious - and possibly psychotic - motorcycle-riding newcomer. But what begins as their noble effort to rid Westerburg of its bad apples ends up taking a real toll. And their teen rebellion produces a serious and mounting body count. Starring Winona Ryder, Christian Slater and Shannen Doherty.
Winona Ryder, Christian Slater and Shannen Doherty star in this cruelly hilarious dark comedy, which became one of the biggest cult classics of the `80s.
Cast: Winona Ryder, Christian Slater, Shannen Doherty
Member Reviews
A classic. I love this movie so much, watched it so many times just came to leave a review
My favorite movie of all time. I probably watch this at least once a year. If you haven't seen it, do yourself a favor!
CLASSIC! phenomenal acting and writing, such a typical late 80s early 90s grunge perspective of the high school experience. it is one of my all time favorite movies, extremely well done with such clever dark humor and storytelling.
A classic! Great dark comedy with social commentary.